Wish they all could be-

As we pulled into the lot the first thing I saw was a Boston Green Z3. I nearly lost my mind. How was this possible? I ran straight to the car to check it out. She looked EXACTLY like Emmy did the first day I saw her on the lot. Exactly. Well except for the scrapes and dings and marks on her interior, and the 51,000 miles on her. I meant to take the VIN number, but I am telling you, that was a 97 2.8. Magic. Freak out. I knew then and there that this trip was meant to be, and all the troubles I would encounter would just be a part of the process.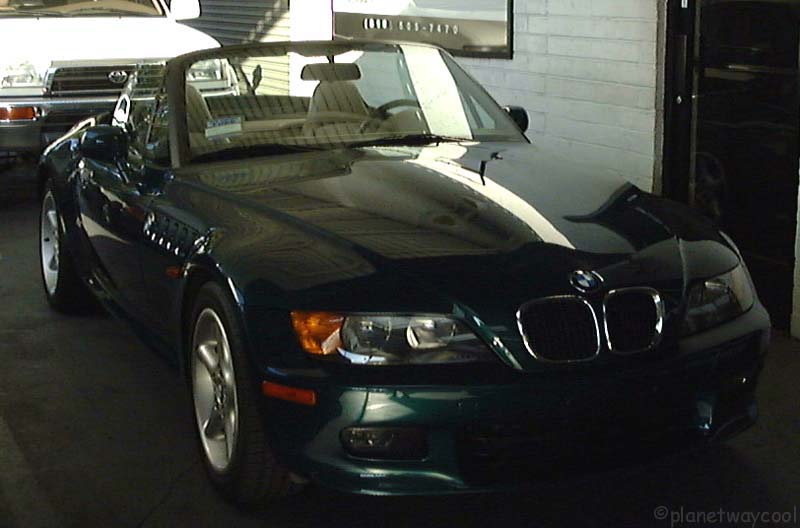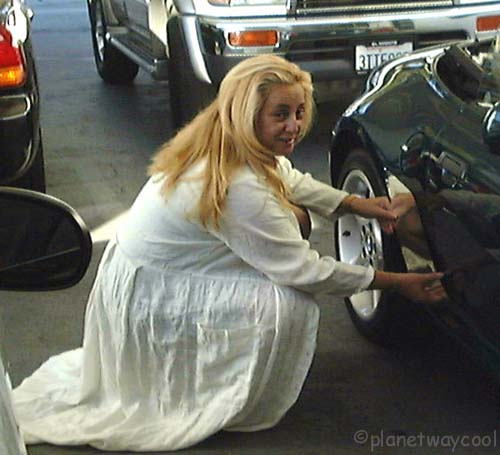 Emmy's Carmic Twin
They were really nice at New Century, and didn't even look at me funny as I fussed like crazy over the car.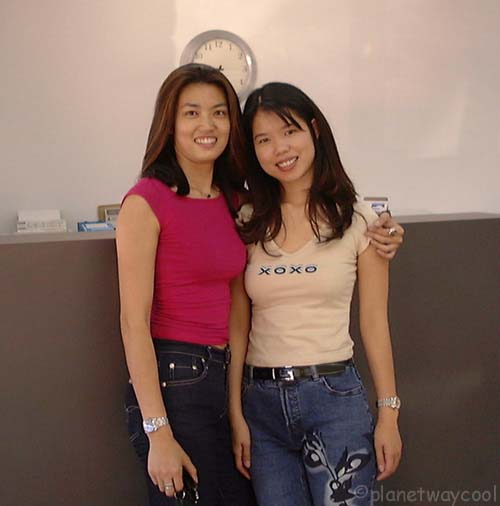 The gals at New Century
I whipped out my carefully prepared map directions printed off the web for every step of my 30 hours in LA.
Immediately I went the wrong way, about 7 times, and each time when I would try to get the attention of passing cars, they were extraordinarily nice and helpful. They'd tell me which way, follow me to make sure I was doing it right, get in front and wave and point for streets. They were too kind. I told one of them I was sorry for being so stupid about all this and he said "That's OK, everyone is stupid here."
No offense meant, but he was so right. If you take it as a given that everyone around you is stupid, then all the things I never understood about LA start to make sense.