I love the smell of Twisties in the morning-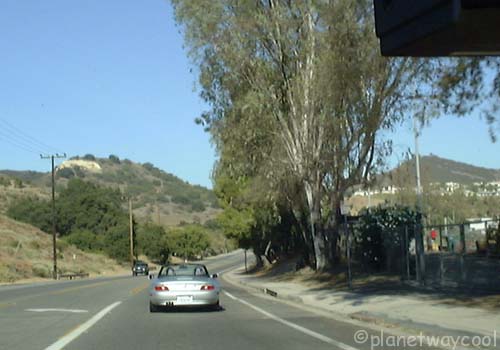 Earl led me to Topanga Canyon Road en route to the meet point at Robert BoxStarS's suggestion, and I got my first exhilarating sensation of the day. What a frikin road! Too bad one set of cyclists that had moved aside for Earl didn't see me behind him and fanned back out nearly on top of me... as an oncoming car approached. It was a hairy moment but we all made it.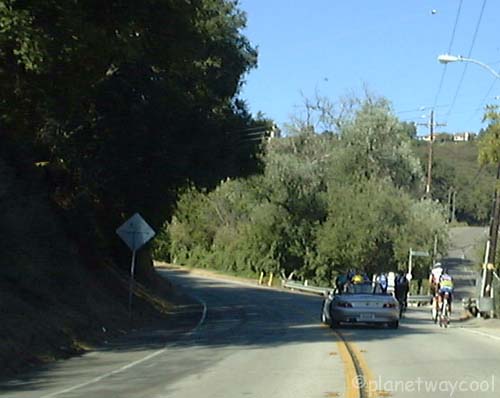 I didn't expect the soaring beauty of the hills and canyons and rock formations. Now I was somewhere beyond psyched for the drive. This road was so Dragon-like and it wasn't even part of the drive.