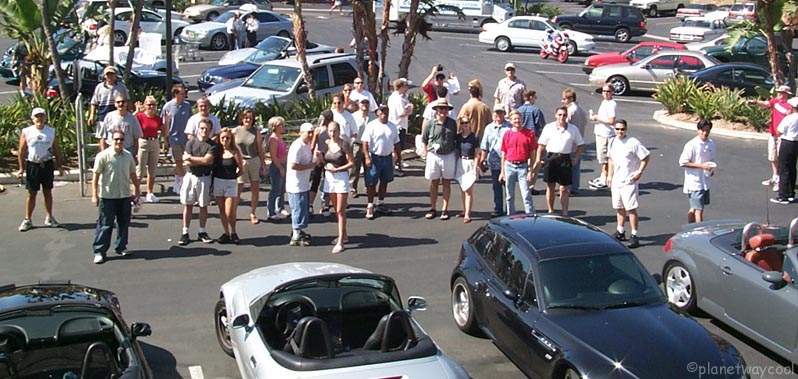 Esteves

From Rick ///MFATIC's Page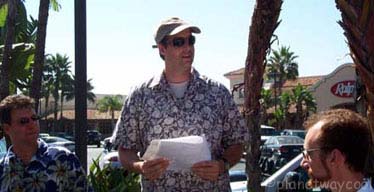 Maps were dispensed and instructions given.
The hope was that we'd all stay together unlike last time when a large phalanx of our two-seaters
hurtled part way to Santa Monica before someone pulled over and said,
"I don't think we're going the right way."
We listened as attentively as we could, imagining the experiences that lay ahead.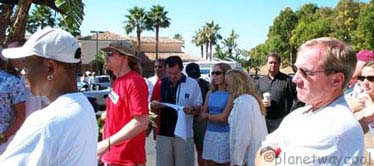 Although most were locals, we did have some outlanders.
One guy drove down from the Bay Area, but the long distance prize goes to the ebullient Rachel traveled from a zip
code full of 1s and 0s and the most populated island on earth.
Finally the word was given for the cars to line up for departure.
I will admit to you right now that if my name wasn't sown into my clothing
I would probably forget it.
This doesn't bode well for my remembering anyone else's.
So if I get yours wrong, I apologize now.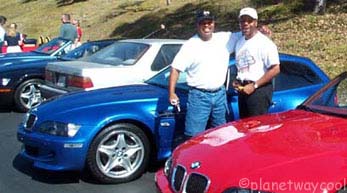 Ron and Freddie pose in front of Ron's 99 Estoril Blue M Coupe.
(I think his name is Ron. It do remember that it was three letters with consonants on either end.)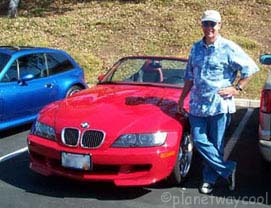 Ron was kind enough to snap one of me.
Milliseconds after the shutter closed I pulled my hand away from the fender,
inspecting the second degree burns on my knuckles.
It was, shall we say, warm. But the temperature was just beginning to rise.