| | |
| --- | --- |
| Brad | Brad |
From Rick ///MFATIC's Page
A couple of passing speed bike riders
(apparently with severe Evel Knevel complexes)
sensed a captive and potentially appreciative audience and deemed it time to put on a show
As long as we cheered, these two guys would turn around and do it again,
and again, and again...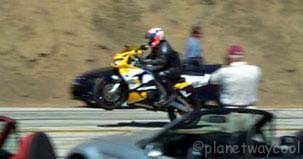 From Rick ///MFATIC's Page
Fortunately they moved on before a local trooper happened by.
The cop was going down the hill and encountered our group.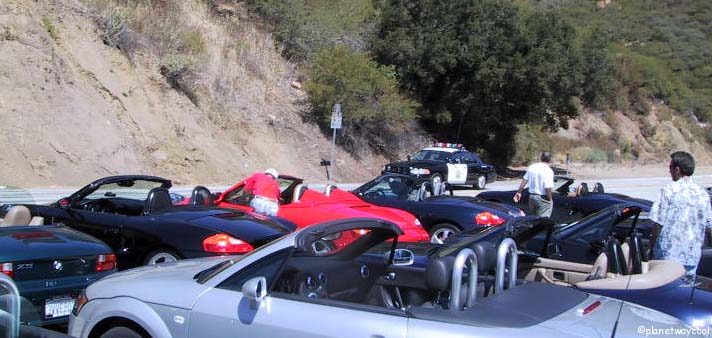 Brad



One of our drivers reported that he rounded a turn
only to find the big cruiser partially in his lane
and it's uniformed driver wearing a "bunny in headlamps" look on his face.
Thinking that he could get a big jump on his quota of tickets, the cop turned around to investigate.
By the time he got to the lookout we were all safely (and legally) parked.
The most serious offense being perpetrated was getting a suntan
without benefit of sunscreen, so he moved on.