If you were jealous of us going on this ride,
you had every reason to be-



Long sweepers through the countryside
punctuated with entertaining corners
kept the grins firmly planted on our faces. One car experimenting with creative late braking techniques put the ABS to work, leaving remnants of high-dollar Z rated rubber on the roadway. Once again composed, he motored off without further incident. I managed to keep my steed between the ditches.


Hey! I heard about that!
Wasn't that Earl going sideways?
>;-p

Yes there were moments when I thought that these folks had the best roads anywhere, as the hills parted and the pacific widened it's blue haze and crashing waves as I hugged the curve around the next and the next turn. It was like one long 100 miles of Dragon.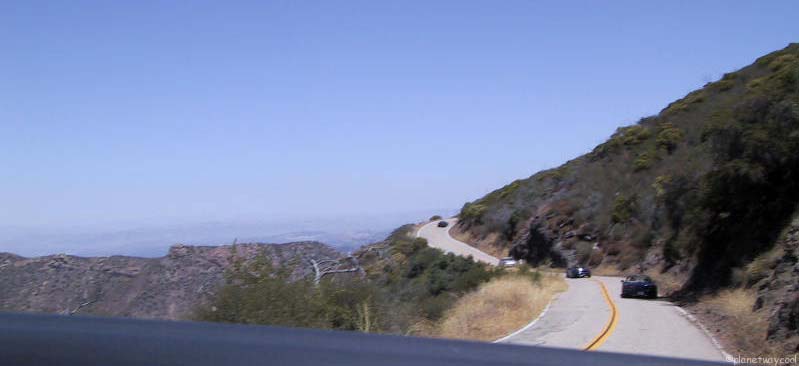 Brad


a special "THANK YOU" to Brad or his passenger, for taking these shots and sharing them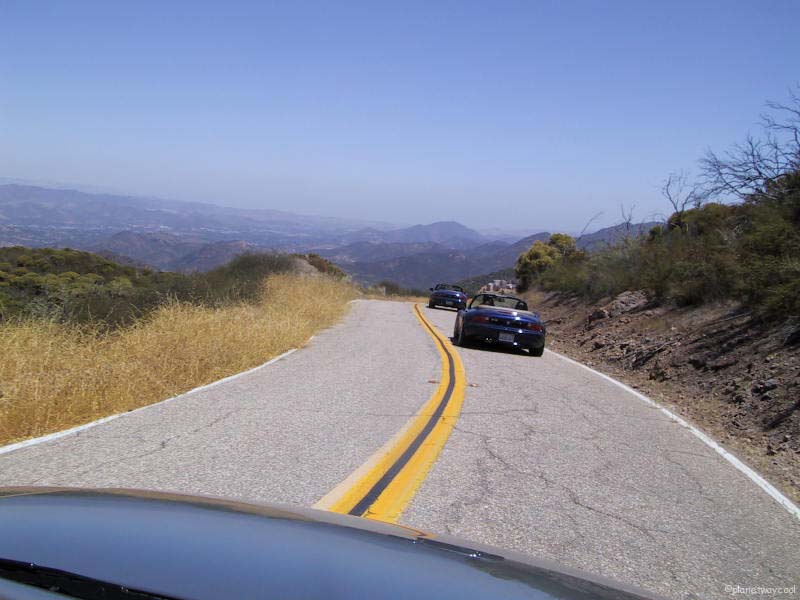 Brad


CaliDragon. Follow Robert and you will think that every road in California is the Dragon. I will be on the Dragon again in 3 weeks and I will tell you if it is the same or better. It's different though, Tennessee has trees and chasms, California has rock formations and the Pacific. New York has the fall where you can sweep up Bear Mountain top down catching yellow leaves as they float down, and I have it all in my sweet Boston Green dream machine.