From Rick ///MFATIC's Page
Late in the third leg I started smelling raw gasoline when accelerating and after right turns. Not wanting to replicate the pyrotechnic effects of a Richard Donner film, I stuck my nose into the engine bay at the next stop. Nothing but the aroma of singed brake pads.
Having trailed Rachel down the hill, I asked her if she smelled gas in her car. Although she said, "No", I had a hunch to investigate. Popping open the fuel filler door on her rented Z the unmistakable petroleum aroma emerged. Also, the area around the gas cap was damp. Apparently the cap wasn't fully secured after the last fill up. Danger dispatched, Rachel went off to get her picture taken with Silvy.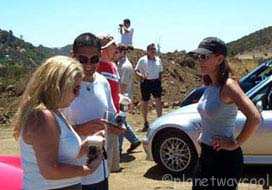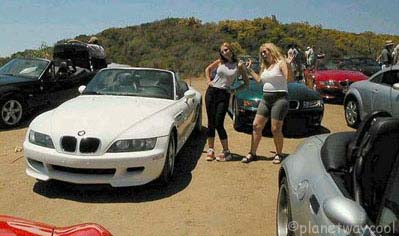 Silvy

Sylvie and Rachel horsing around taking pics.
Shocking, just shocking.
Matt was still trying to figure out how
Rachel got Esmerelda to Los Angeles.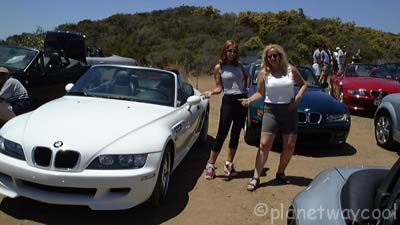 Silvy and me hamming it up at the next photo op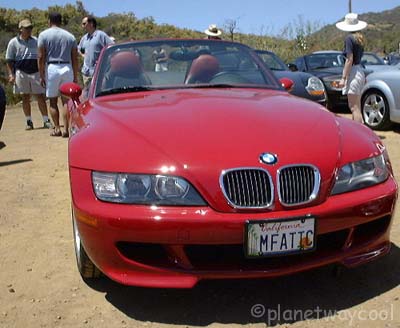 Many thanks to Rick ///MFatic for noting my loose gas cap.