Decadence in Stockton-

First I washed my hair and when I looked in the mirror I saw the long black streaks of dirt on my neck. How embarrassing. Then we were soaking in the hot tub, I had a fist full of a goblet of Coppala Red Wine in one hand, and alternated dark chocolate and other vices in my other hand. In no time I was wrecked. I crashed like a meteor at midnight.

So we missed a lot of the time we could have had on Saturday, but no matter. I recharged everything, phone and computer batteries and myself, repacked and we headed out to San Francisco and Postino's. On the ride in Pam pointed out the sights. Here was the site of Altamont, here are the windmills,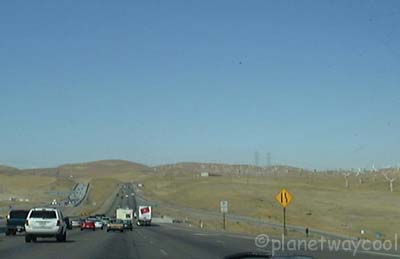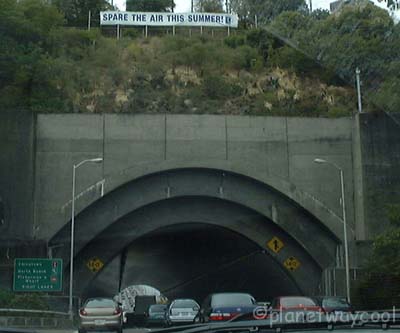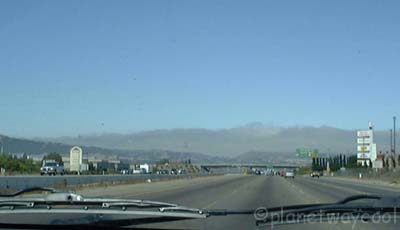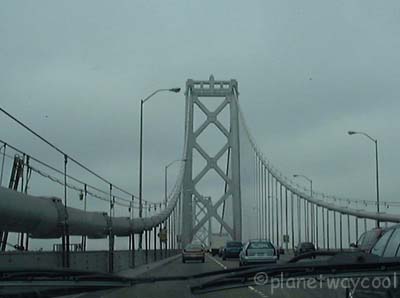 I love seeing the fog from afar and then driving into it


here is the last BART station on the line nearest Stockton....Postino's was fabulous. We were both wishing I could stay longer and we could play in SFO but I was happy to be heading home on schedule. The restaurant was a feast in every fa­on. I even took a lobster club sandwich in a take away bag after wheedling the chef. (They don't do take away) Again, a bit early for my 315 flight home, I said my good-byes and thank yous and oh yeah, how about that cell phone number? Got it.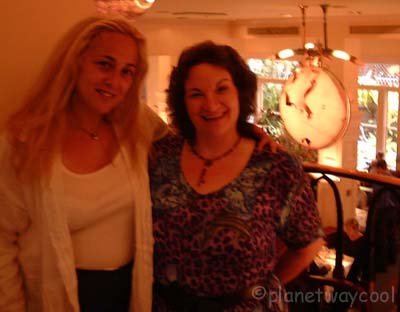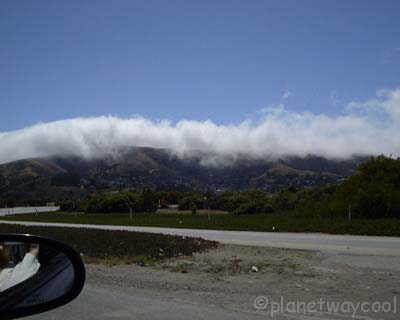 leaving the fog on the way out of San Francisco heading south to the airport