Immediately Shawn set upon Jon's car, Saffy. Installing Porterfield R4S Brake pads (800-537-6842), spraying them to make sure they wouldn't squeal.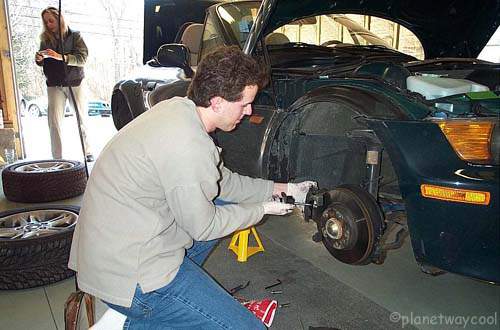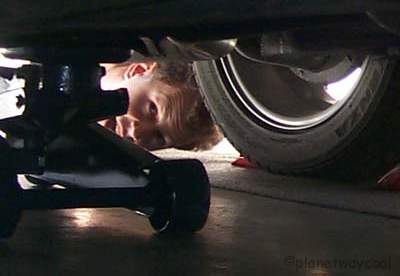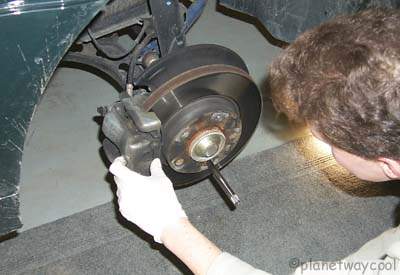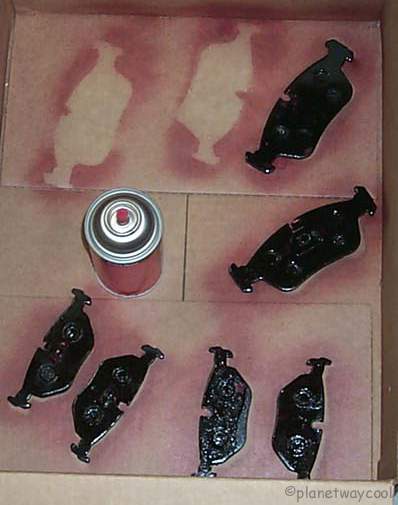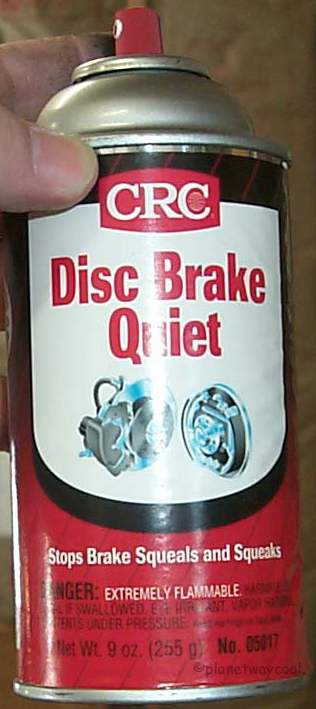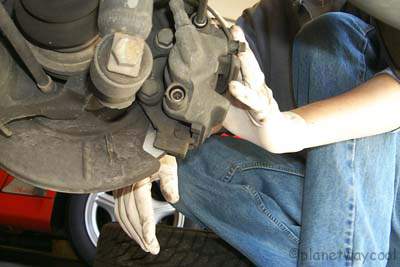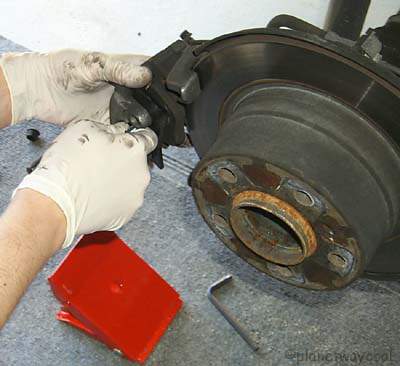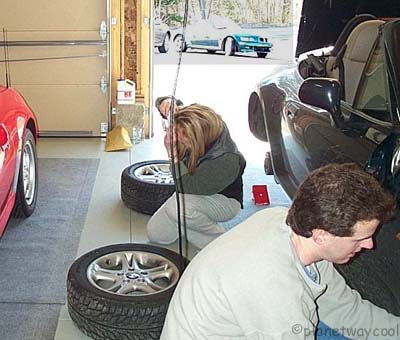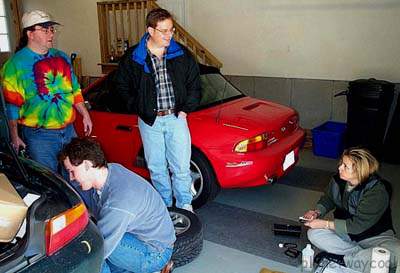 I was busy playing with my new wood trim bits from Woodview and taking pictures of them that aren't here.... I dunno, half my pics got erased somewhere along the line. Oops.

Emmy got new brake pads too!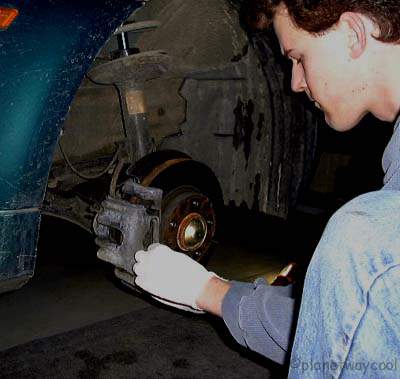 35,000 miles had worn down my old pads about 50%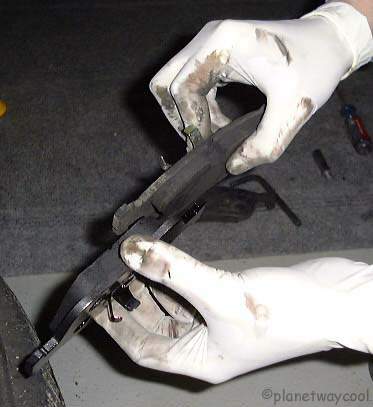 JonT fell in love with this wheel hanging tool
(told ya so Jon)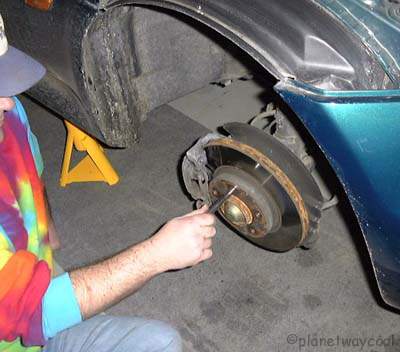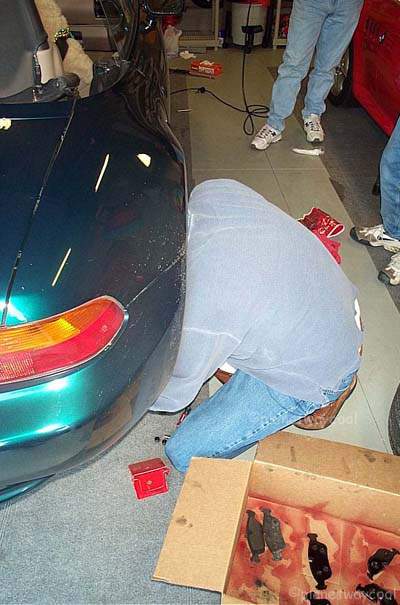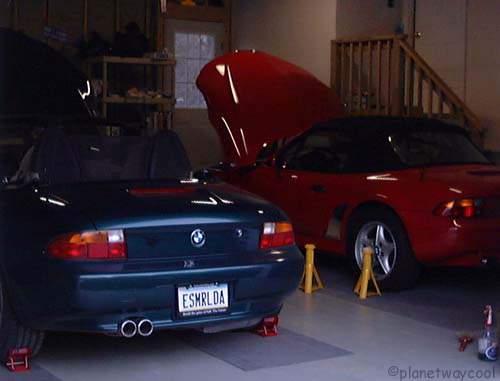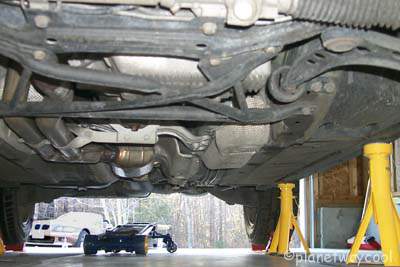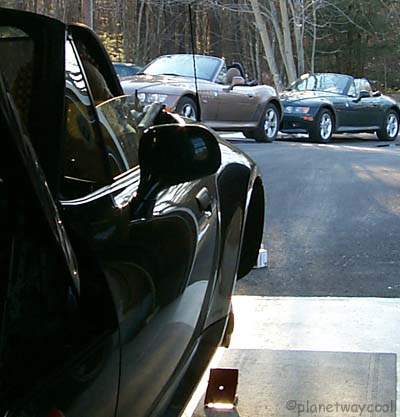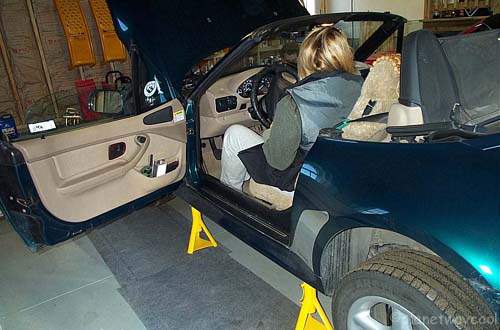 Pump the brakes! Remember the chucks behind the wheels...