Todd had done the Z8 nozzles before so he led that operation.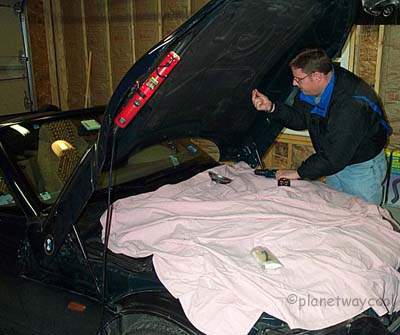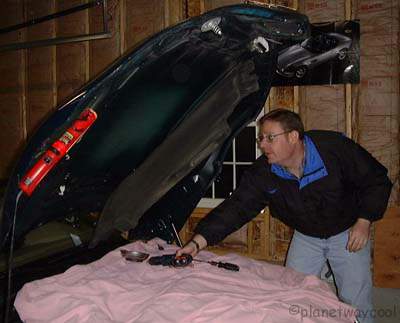 Emmy has no heated washers.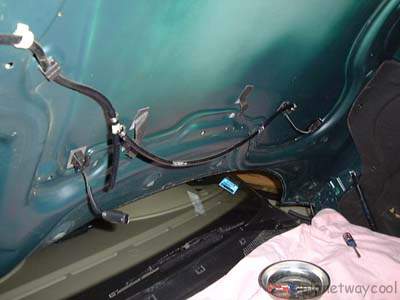 They had the old nozzles out in a jiffy, leaving caked on Zaino polish holes.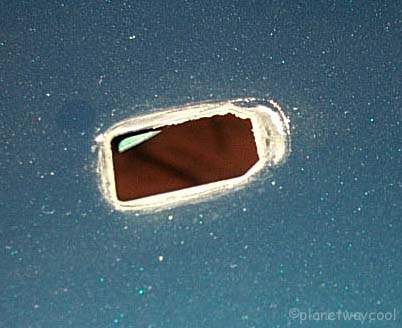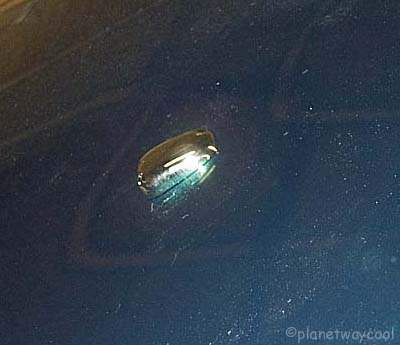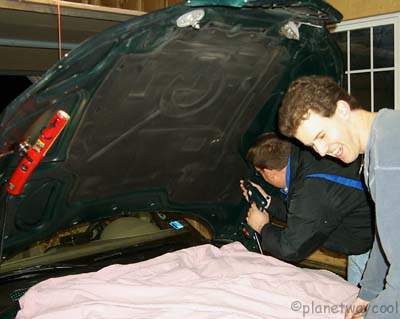 My hood liner wouldn't cooperate so JonT wore it on his head for a while to keep it out of the way.