Breakfast and the Long Road Home
March 18,
Morning comes and we hit the local pancake joint before we split up. Todd saying, "Do we really HAVE to park together". Me saying, "Yes." I moved his car and managed not to stall it again. Woohoo!.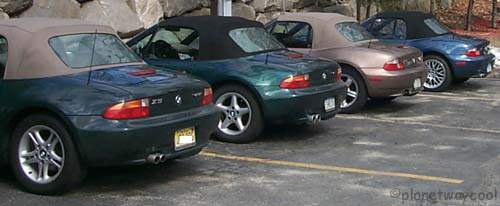 JonT took the interstate again while DaveT and I went off in search of those backroads we'd driven at night, and with a flat tire.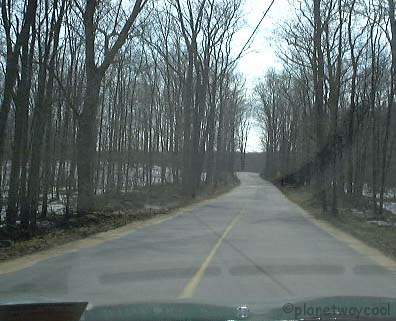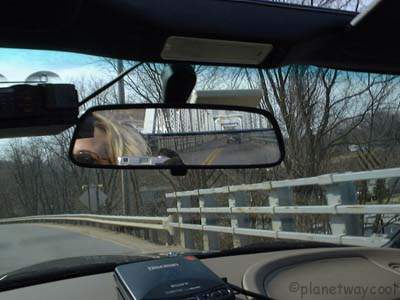 Over the East Haddam Bridge, we found great roads, waterfalls and had one of those truly great Z3 moments.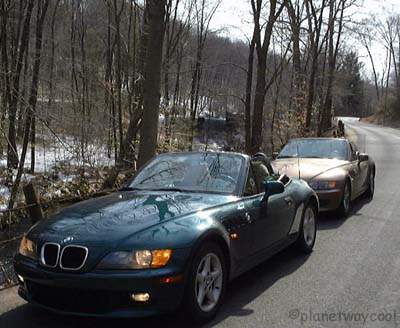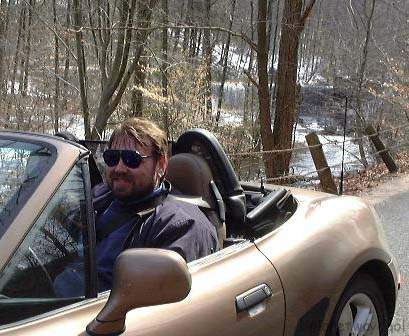 In a cul de sac we'd taken by mistake, we interrupted 3 young boys playing hockey. They stepped aside and stared at us as we rounded the circle to exit. I waved at them and they broke out in a chorus jumping up and down grinning yelling, "WHAT GREAT CARS! WOW! THEY'RE BEAUTIFUL!" and stuff like that. Their faces lit up like Christmas Trees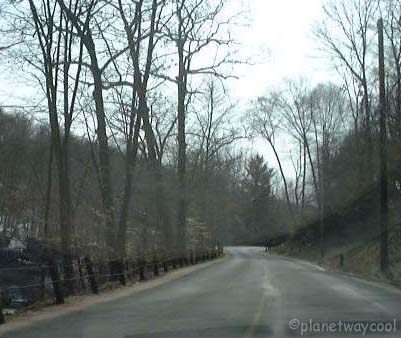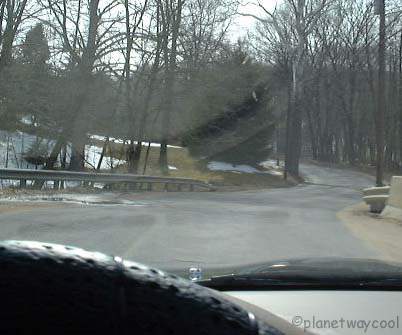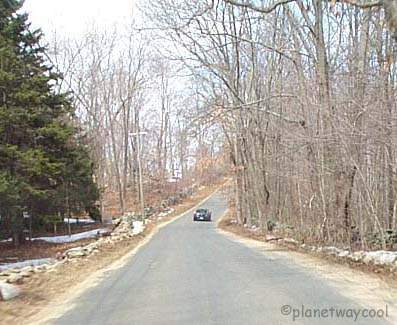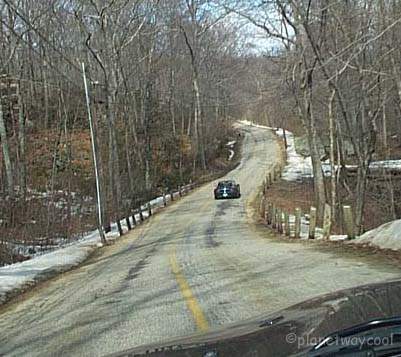 On the way back we got to ride the Bear Mountain Bridge Twisties at sunset. Carmic debt paid in full.