Fixit Day 01
updated November 30, 2006
This is the story of Z3 Fixit Day, March 31 2001, as told by it's participants.
These are their pictures and stories, so many pictures that I couldn't link them all back to their source. To see whose picture it is, please look at the source directory of the picture, their name is there.
I'd like to thank all the Fixers, Daniels BMW, the vendors for coming out and for contributing so much to make this a great event and to help some homeless folks at the same time we help ourselves and eachother.
THANK YOU!


It's 8 o'clock on Saturday morning, do you know where the Z3s are?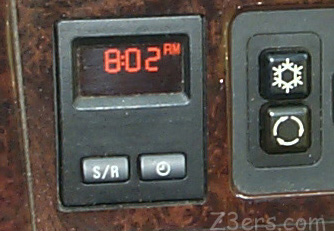 Lining up outside Daniel's service door... of course...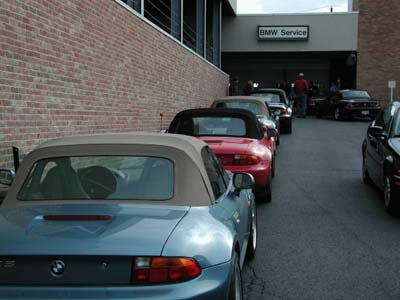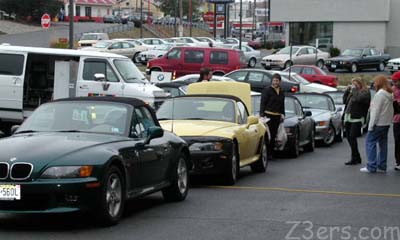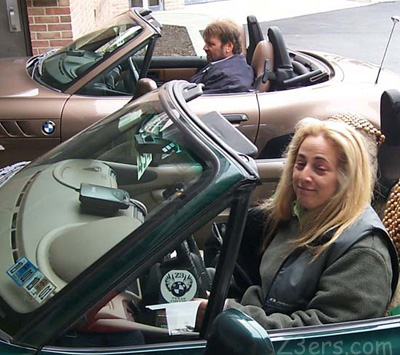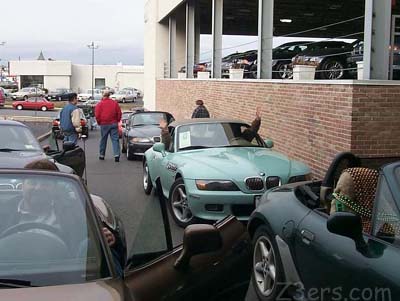 This is Joe Millington, the Service Director of Daniels. He's asking... "Are you ready for FIXIT DAY?" We all went fairly nuts... the door rolled open... and in we went...like kids let out of school heading for the candy shop....