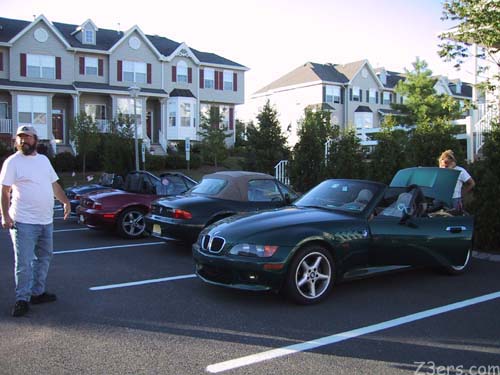 Home to Mario and Leann's to drink their beer...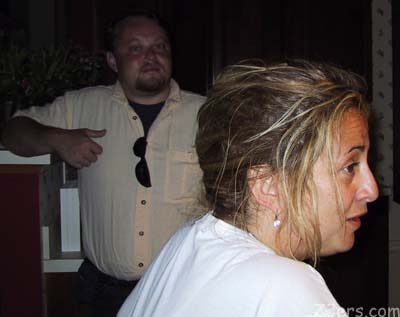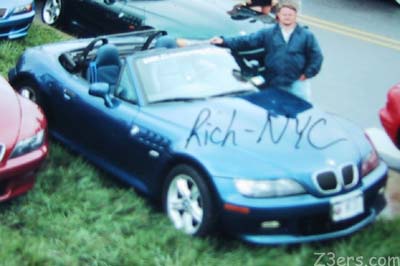 Sign Mario's photo...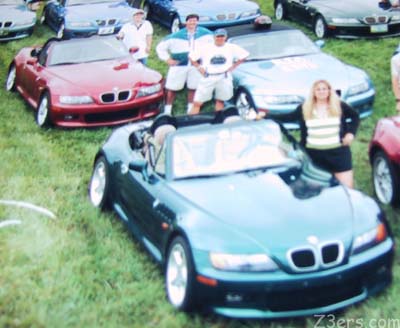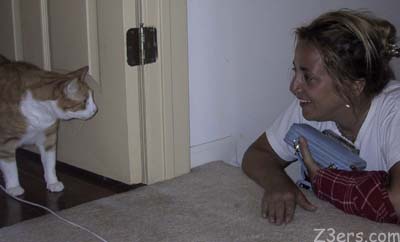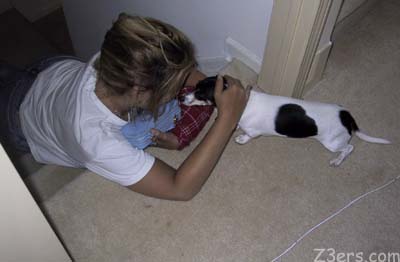 Play with their animals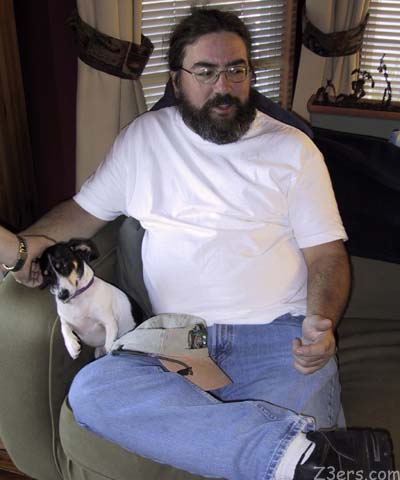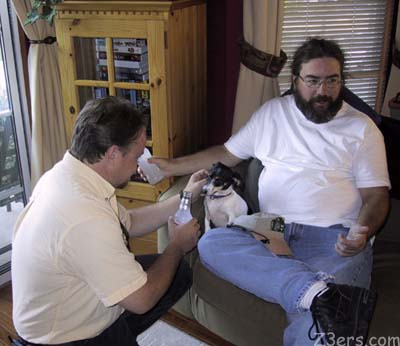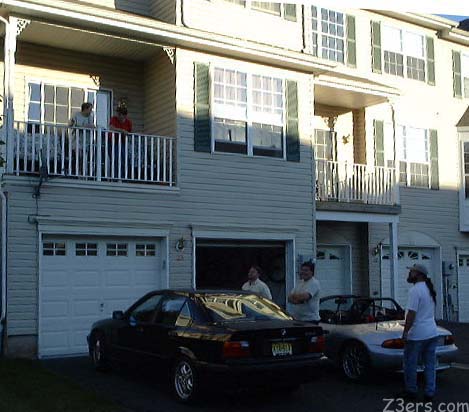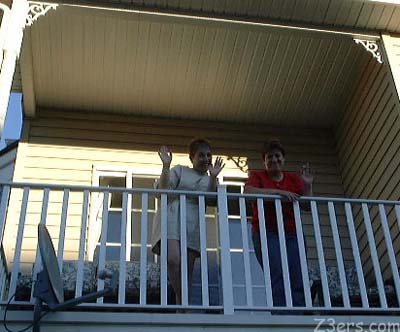 The "ine" girls are at it again....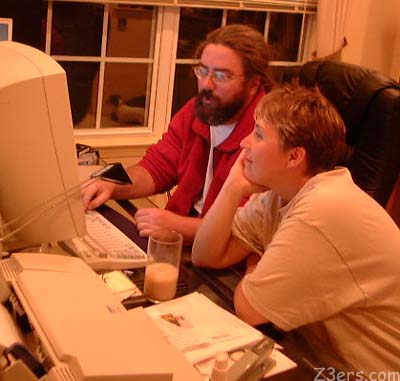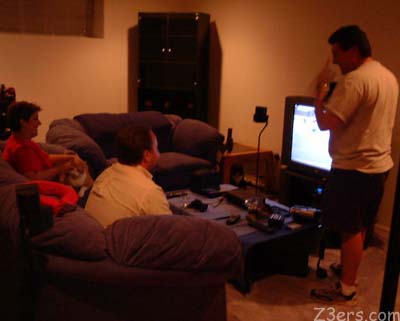 JonT shows Leann even MORE pics from Homecoming, she is so nice, she even looks entertained.
For a while, we forgot all about the troubles in the world, made plans for future trips, and tanned in the glow of the company of friends through adversity.

Tuesday September 11, 2001
****Ways To Contribute Here!****
WTC Z3ers
Prelude to War Introduction~~ Tuesday September 11 NYC Z3ers in danger ~~
RichNYC, Mark V, Mick & the Vigil Begins
Wednesday September 12 The Morning After, Accounting for the Living~~
W.B, TimUK, Jake, Jahox, Lisa, edscuba, Alan
Thursday September 13 Rebuild and Remembering~~
TomY, Betty ///M
Friday September 14 Rising Up in Prayers~~
SigmaNu6, SHZ3, BMW Manufacturing, Inside the Night Vigil

Found Friends, Saturday September 15
RichNYC, Mario, JonT, Lisa, Rachel, Dadofour
Part 1 Leaving NYC ~~ Part 2 Blood, Police and Prayer ~~ Part 3 Faces, Friends and Hugs ~~ Part 4 Laughter and photos ~~ Part 5 Catharsis Drive ~~
Part 6 September 4th of July ~~ Part 7 Good Eats ~~ Part 8 Trespassing ~~
Part 9 Skipping Bricks ~~ Part 10 Packing out in Glory ~~ Part 11 Country Roads ~~ Part 12 Dunkin Doughnuts ~~ Part 13 Mario and Leann's ~~
Part 14 New City Lights ~~
Part 15 Back at the Message Board Saturday night~~
(Teachum's Video File)

Sunday September 16, More Z3ers come home ~~
Pat, Zeattle Dave, NKYBimmer
Monday September 17, Z3ers Creating Beauty~~
(Flag Z3)
Kevin in NH, DaveP, Bill WJZBMW, Inside the Daytime Vigil
(a lot of graphics- all worth it imho)
Tuesday September 18, Comics~~
Wednesday September 19, Volunteering~~
MJDude
many more Z3ers and people have been helping, more than I could mention, THANK YOU!
Esmerelda's Home Page