Thursday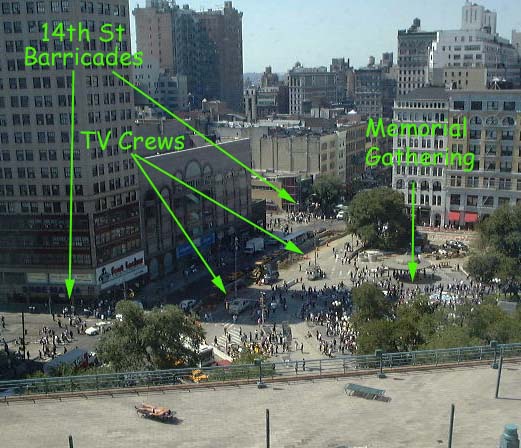 I had spoken to Tom the night before. He hadn't been on the Internet, but picked up a voicemail I had left him on his home phone. I guess the phone worked because Tom only lives 5 blocks from me. When I had spoken to him, he sounded like he would never return to Manhattan. When I saw this post, I was happy and proud to see he had come back- fighting.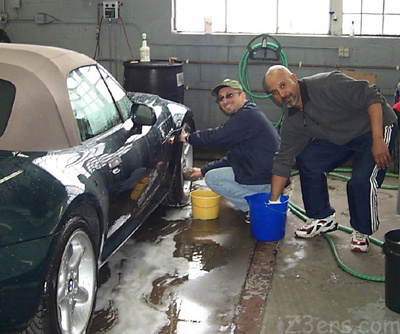 My personal account..will make you :) (coorected)
---
Posted by Tom Young on September 13, 2001 at 21:36:03:

In Reply to: My personal account..will make you smile! posted by Tom Young on September 13, 2001 at 21:26:19:
(posted from: 66-108-7-56.nyc.rr.com (66.108.7.56))

First and foremost, I cannot appreciate the overwhelming kindness and love from so many of my friends, thank you all for your heartfelt thoughts, Especially Rachel who has really been an embassador to many introductions, thank you.

While I can tell you that the accounts I have personally witnessed in the last 48 or whatever hours could probably fill a book, I'll spare the details and keep this brief:

I was in the financial district today to help check out our systems and found myself crossing Wall Street this morning to inspect another of our locations. In the backgroud you will see 75 Wall and other details demonstrating this, my only photo I snapped, is indeed genuine.

While right now, there are many friends and family in unsurmountable turmoil, we find a few things that might bring a smile, or some kind of comfort. I hope that this might...

I'll be out of touch... for now helping to keep our systems going, immediately afterward, in my convertible cruising far away from here to appreciate everything I see along the way.


RichNYC had also come back to get his company back on line, and when he saw this post he realized he was on the same block as Tom.
We haven't figured out whose coupe this is, but it was a very welcome sight.
Z3ers, we are everywhere.

Betty///M in Virginia was a non-stop propaganda maven and cheerleader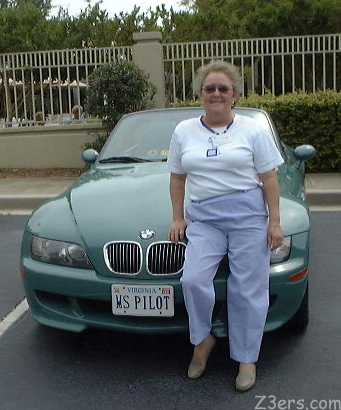 Tomorrow is national day of mourning & remembrance
---
Posted by Betty///M on September 13, 2001 at 22:07:13:
(posted from: user7.firstsaga.com (207.96.9.107))
Pres. Bush has declared. Wear you red, white & blue, lights on, fly flag on your antenna. If you do not have one, go here.


---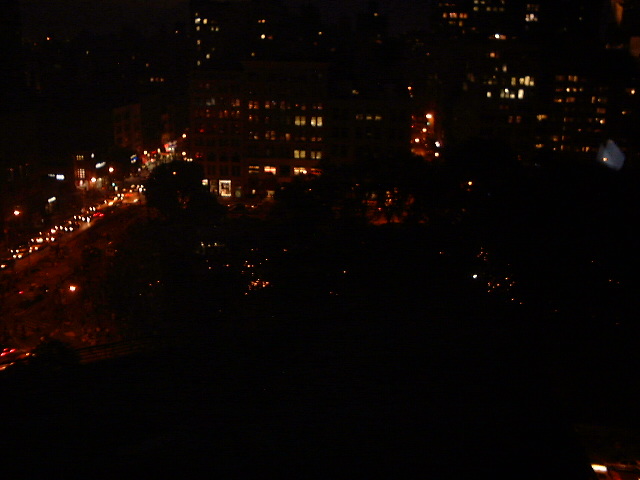 Once again, the vigil lit up the night with candles

Tuesday September 11, 2001
****Ways To Contribute Here!****
WTC Z3ers
Prelude to War Introduction~~ Tuesday September 11 NYC Z3ers in danger ~~
RichNYC, Mark V, Mick & the Vigil Begins
Wednesday September 12 The Morning After, Accounting for the Living~~
W.B, TimUK, Jake, Jahox, Lisa, edscuba, Alan
Thursday September 13 Rebuild and Remembering~~
TomY, Betty ///M
Friday September 14 Rising Up in Prayers~~
SigmaNu6, SHZ3, BMW Manufacturing, Inside the Night Vigil

Found Friends, Saturday September 15
RichNYC, Mario, JonT, Lisa, Rachel, Dadofour
Part 1 Leaving NYC ~~ Part 2 Blood, Police and Prayer ~~ Part 3 Faces, Friends and Hugs ~~ Part 4 Laughter and photos ~~ Part 5 Catharsis Drive ~~
Part 6 September 4th of July ~~ Part 7 Good Eats ~~ Part 8 Trespassing ~~
Part 9 Skipping Bricks ~~ Part 10 Packing out in Glory ~~ Part 11 Country Roads ~~ Part 12 Dunkin Doughnuts ~~ Part 13 Mario and Leann's ~~
Part 14 New City Lights ~~
Part 15 Back at the Message Board Saturday night~~
(Teachum's Video File)

Sunday September 16, More Z3ers come home ~~
Pat, Zeattle Dave, NKYBimmer
Monday September 17, Z3ers Creating Beauty~~
(Flag Z3)
Kevin in NH, DaveP, Bill WJZBMW, Inside the Daytime Vigil
(a lot of graphics- all worth it imho)
Tuesday September 18, Comics~~
Wednesday September 19, Volunteering~~
MJDude
many more Z3ers and people have been helping, more than I could mention, THANK YOU!
Esmerelda's Home Page