Friday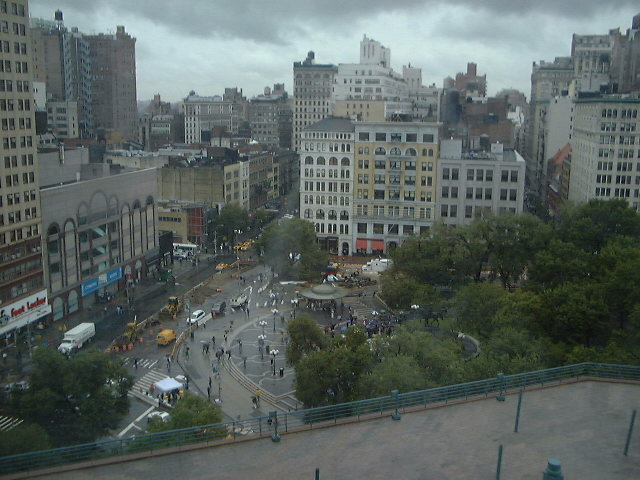 When the rains came, it chased the vigil people away. I was afraid they would not come back, I would be alone, and the victims forgotten.
Not content to serve his country and let it go at that, Dave (SigmaNu6) offered this thought, and this image for all of us to remember and display.


USA Z3
---
Posted by SigmaNu6 on September 14, 2001 at 09:37:20:
(posted from: (192.63.180.43))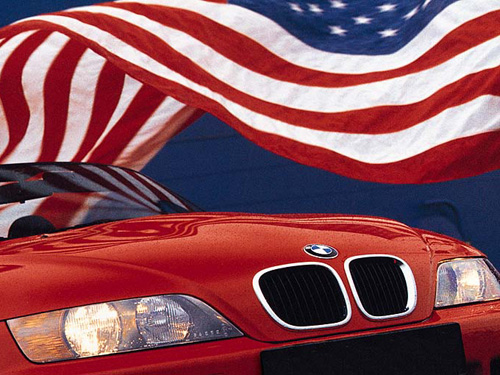 This was one of the first Z3 Pics I ever saw. This was the pic that made me want a Z3 when I was honorably discharged from the U.S. Navy in 1999. I know many of you have probably seen this before, but now (more than ever) it needs to be seen again...
Thanks Rachel for putting it on your site for me to post...
--eom--
SigmaNu6



---
---
Here is the image as TimUK put it on the UK Z3 Message Board:



and as Fred Byrom (Teachum) put it on MidwestZ3.com: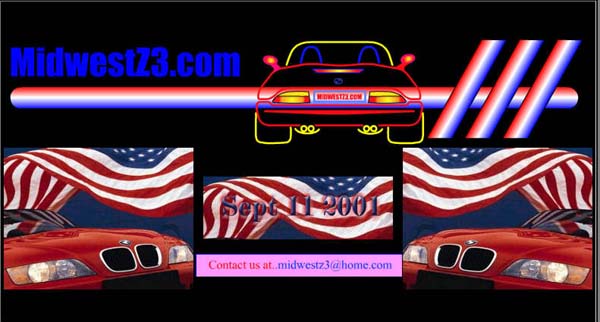 Scott brought back good memories (from a page I haven't coded yet- whoops) and reminded us that we were all gung-ho Americans even when times were peaceful and we all felt safe.
Singing God Bless America with our group of Z3ers felt good then, and it feels even better now.

Kate Smith and '01 Missouri Memorial Day Cruise
---
Posted by SHZ3 on September 14, 2001 at 10:13:00:
(posted from: d1-2-0-5-0.a03.stlsmo01.us.ce.verio.net (199.217.166.18))
Over the Memorial Day Weekend, my brother organized a wonderful 3 day Z3 cruise through scenic Missouri.
On the list of entertainment for the day was a tour of Meremac Caverns. I'm sure everyone who attended remembers belting out "God Bless America", singing along with the
immortal Kate Smith. It doesn't seem nearly as corny now.

Scott

BMW Pitches in:

Yes, they really are our friends. That was their image of the Z3 with the US flag, and this was their idea for Labor Day/Homecoming. This X5 was what greeted us at the Zentrum, only a week ago.


*Sep 26 update, BMW's Red Cross X5s! *
(click on the link for more great pics of the wonderful X5s for Disaster Relief)
Those who went to Homecoming recognize the K-Platz!
BMW GROUP PLEDGES AID FOR RELIEF EFFORTS
---
Posted by Jon Shafer on September 14, 2001 at 12:19:35:
(posted from: (65.205.226.130))
September 14, 2001 - The BMW Group is committing cash and products to the American Red Cross Disaster Relief Fund and the City of New York to assist in relief efforts following Tuesday's attack on the United States.

BMW will donate $1 million in cash and ten new BMW X5 Sports
Activity Vehicles to the Red Cross for its national relief efforts. One hundred police motorcycles will be given to the City of New York to help replace equipment lost in the New York Police Department motor pool. The total donation is valued at $2.4 million.

In a joint statement, the chief executives of BMW's manufacturing, sales and marketing, financial services, technology and design companies said "on behalf of our employees, dealers, and customers, we hope this donation will assist the relief effort, honor the memory of
those who lost their lives, and show our appreciation for the freedom and opportunity this country offers."

The BMW companies in the United States are located in
Spartanburg, SC; Woodcliff Lake, NJ, Dublin, OH, and Newbury Park, CA.

Someone asked me in a marketing survey what "pride in ownership" meant to me as a BMW owner. Ask me now if I am proud to be a BMW owner.
By the evening, the vigil people were back in greater numbers than before.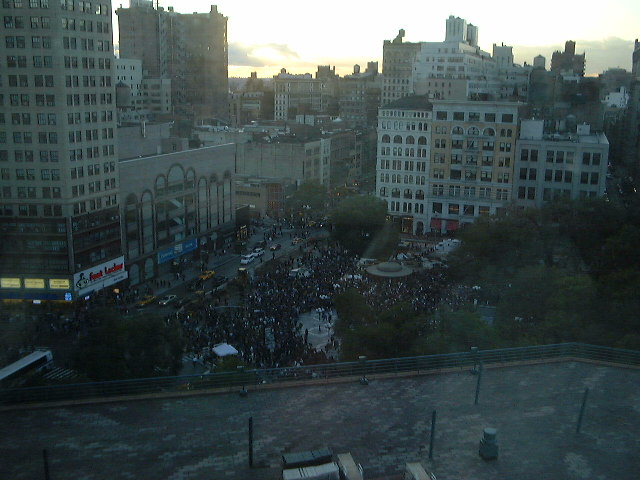 By nightfall, they spread throughout the park and across the streets to the adjacent corners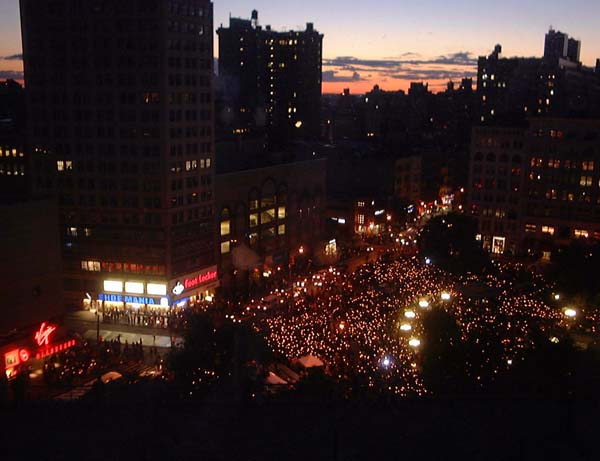 I went down to see what they were all about, this is what I saw: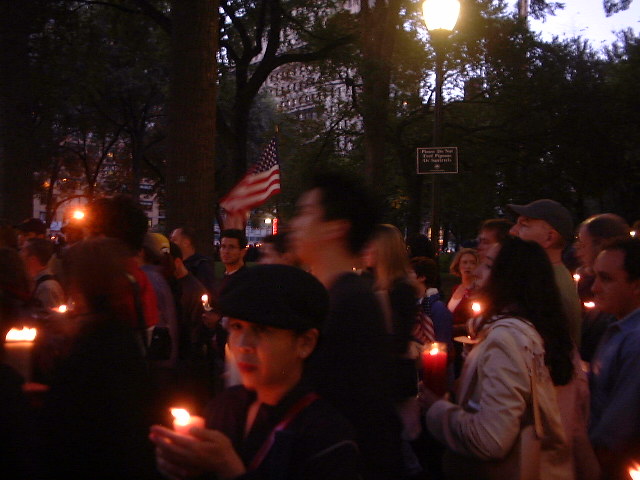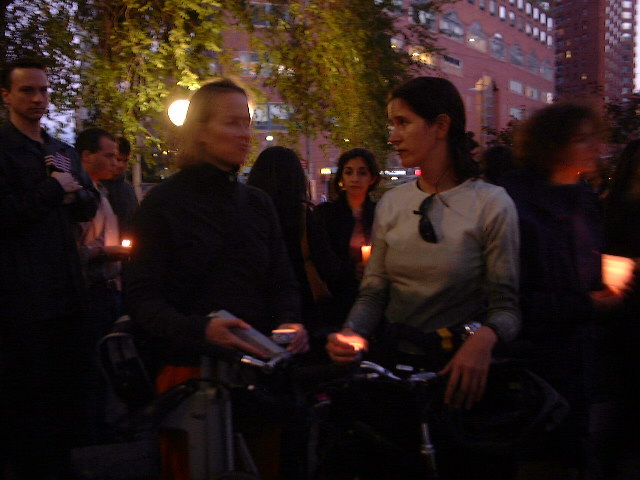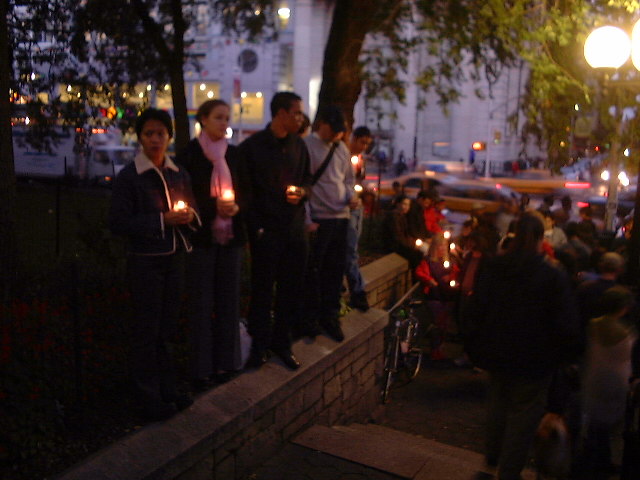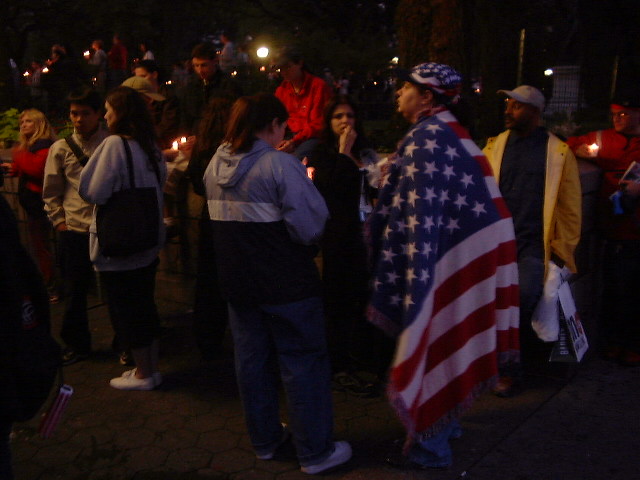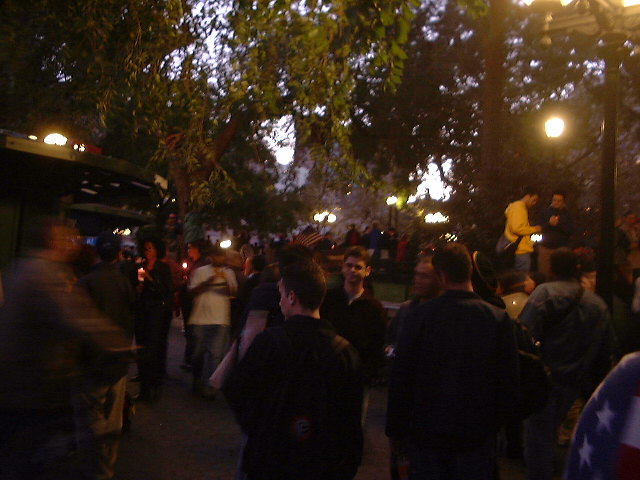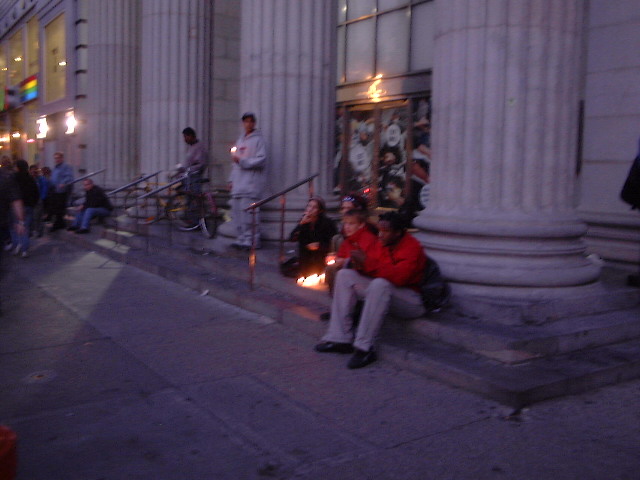 People just had to stand together.

Tuesday September 11, 2001
****Ways To Contribute Here!****
WTC Z3ers
Prelude to War Introduction~~ Tuesday September 11 NYC Z3ers in danger ~~
RichNYC, Mark V, Mick & the Vigil Begins
Wednesday September 12 The Morning After, Accounting for the Living~~
W.B, TimUK, Jake, Jahox, Lisa, edscuba, Alan
Thursday September 13 Rebuild and Remembering~~
TomY, Betty ///M
Friday September 14 Rising Up in Prayers~~
SigmaNu6, SHZ3, BMW Manufacturing, Inside the Night Vigil

Found Friends, Saturday September 15
RichNYC, Mario, JonT, Lisa, Rachel, Dadofour
Part 1 Leaving NYC ~~ Part 2 Blood, Police and Prayer ~~ Part 3 Faces, Friends and Hugs ~~ Part 4 Laughter and photos ~~ Part 5 Catharsis Drive ~~
Part 6 September 4th of July ~~ Part 7 Good Eats ~~ Part 8 Trespassing ~~
Part 9 Skipping Bricks ~~ Part 10 Packing out in Glory ~~ Part 11 Country Roads ~~ Part 12 Dunkin Doughnuts ~~ Part 13 Mario and Leann's ~~
Part 14 New City Lights ~~
Part 15 Back at the Message Board Saturday night~~
(Teachum's Video File)

Sunday September 16, More Z3ers come home ~~
Pat, Zeattle Dave, NKYBimmer
Monday September 17, Z3ers Creating Beauty~~
(Flag Z3)
Kevin in NH, DaveP, Bill WJZBMW, Inside the Daytime Vigil
(a lot of graphics- all worth it imho)
Tuesday September 18, Comics~~
Wednesday September 19, Volunteering~~
MJDude
many more Z3ers and people have been helping, more than I could mention, THANK YOU!
Esmerelda's Home Page