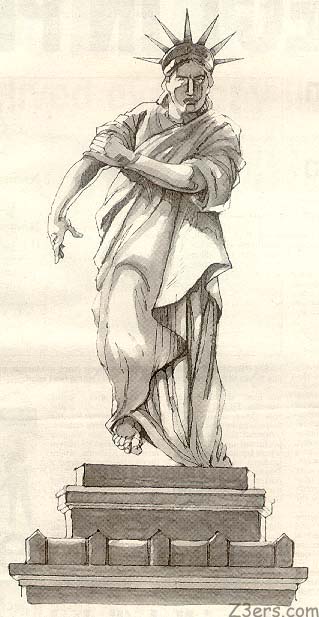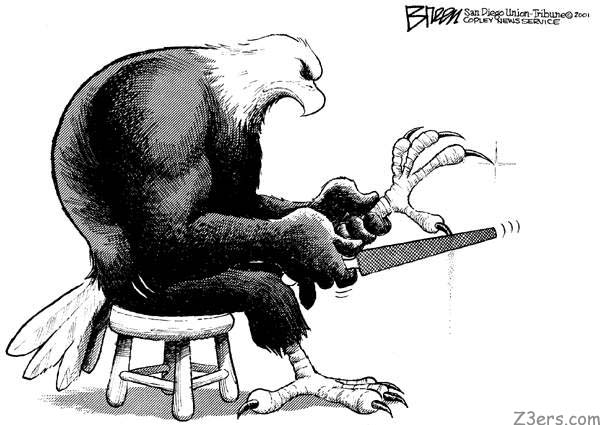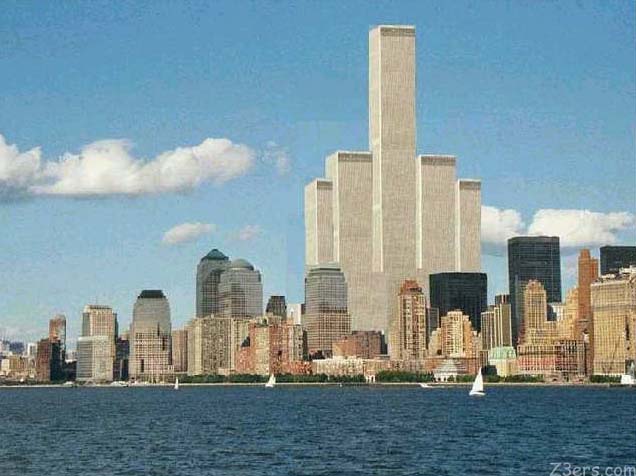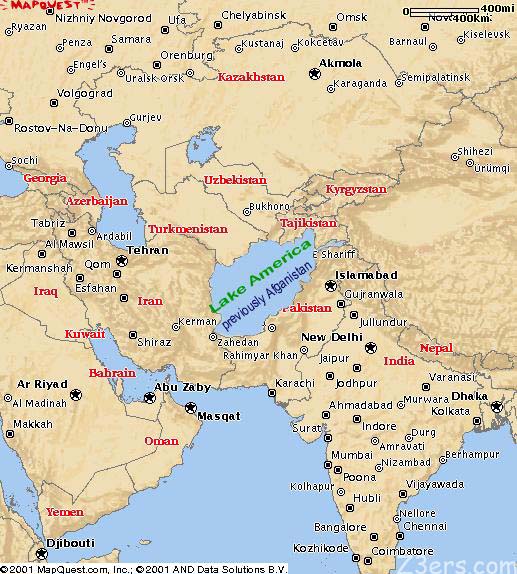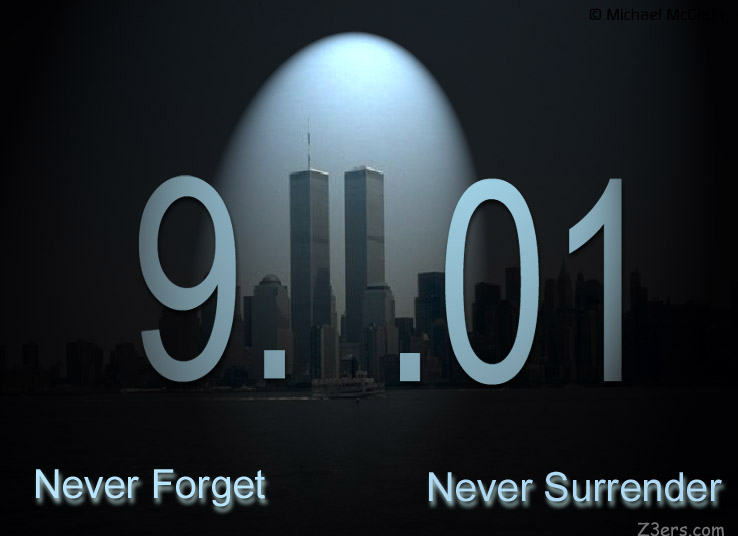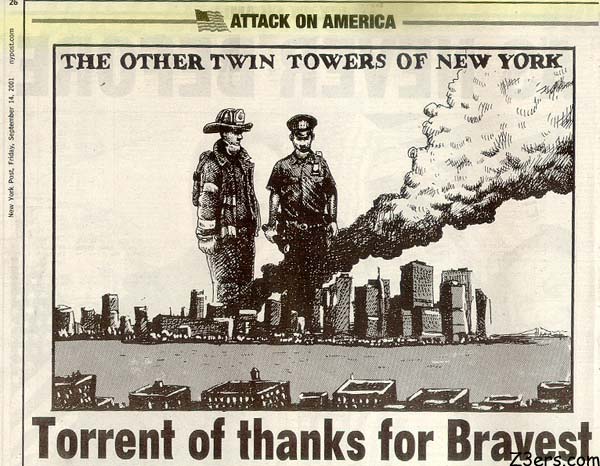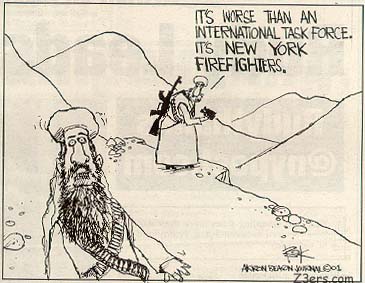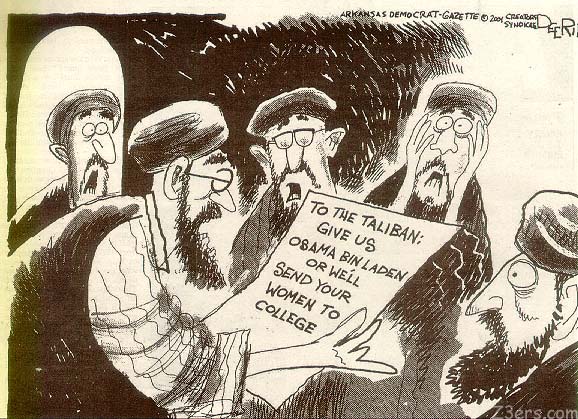 What to do with Osama Bin Laden....
Let the Special Forces, Seals or whomever covertly capture him, fly him to an undisclosed hospital and have surgeons quickly perform a complete sex change operation.
Then we return her to Afghanistan to live as a woman under the Taliban.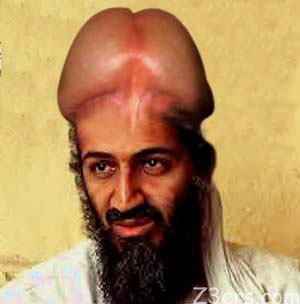 Osama Bin Laden phoned President George W. Bush.
"I had a dream about the United States," he said. "I could see the whole country, and over every building and home was a banner," said Bin Laden.
"What was on the banner?" asked Mr. Bush.
"LONG LIVE OSAMA!" answered the terrorist.
"I am so glad that you called," said President Bush, "because I too had a dream. In my dream, I saw Afghanistan and it was more beautiful than ever; totally rebuilt with many tall, gleaming office buildings, large residential subdivisions with swimming pools full of men and women; and over every building and home was a big, beautiful banner.
"What did the banner say?" asked Osama.
"I don't know," answered President Bush,
"I can't read Hebrew."

came for a hard laugh since September 27, 2001
Tuesday September 11, 2001
****Ways To Contribute Here!****
WTC Z3ers
Prelude to War Introduction~~ Tuesday September 11 NYC Z3ers in danger ~~
RichNYC, Mark V, Mick & the Vigil Begins
Wednesday September 12 The Morning After, Accounting for the Living~~
W.B, TimUK, Jake, Jahox, Lisa, edscuba, Alan
Thursday September 13 Rebuild and Remembering~~
TomY, Betty ///M
Friday September 14 Rising Up in Prayers~~
SigmaNu6, SHZ3, BMW Manufacturing, Inside the Night Vigil

Found Friends, Saturday September 15
RichNYC, Mario, JonT, Lisa, Rachel, Dadofour
Part 1 Leaving NYC ~~ Part 2 Blood, Police and Prayer ~~ Part 3 Faces, Friends and Hugs ~~ Part 4 Laughter and photos ~~ Part 5 Catharsis Drive ~~
Part 6 September 4th of July ~~ Part 7 Good Eats ~~ Part 8 Trespassing ~~
Part 9 Skipping Bricks ~~ Part 10 Packing out in Glory ~~ Part 11 Country Roads ~~ Part 12 Dunkin Doughnuts ~~ Part 13 Mario and Leann's ~~
Part 14 New City Lights ~~
Part 15 Back at the Message Board Saturday night~~
(Teachum's Video File)

Sunday September 16, More Z3ers come home ~~
Pat, Zeattle Dave, NKYBimmer
Monday September 17, Z3ers Creating Beauty~~
(Flag Z3)
Kevin in NH, DaveP, Bill WJZBMW, Inside the Daytime Vigil
(a lot of graphics- all worth it imho)
Tuesday September 18, Comics~~
Wednesday September 19, Volunteering~~
MJDude
many more Z3ers and people have been helping, more than I could mention, THANK YOU!
Esmerelda's Home Page