Hugged our new pals good bye as they donned their leathers for the ride home to Statesboro on their Harleys. Promises of getting finding the 1940 Lincoln Continental and getting together again very soon.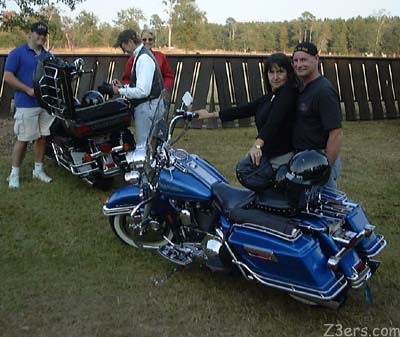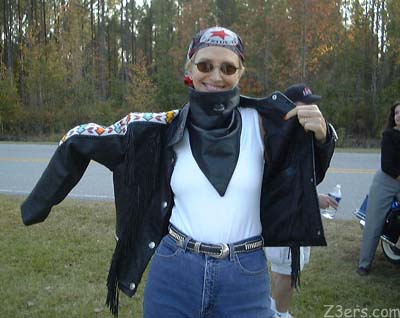 At 4pm I turned into a pumpkin and we headed back to the airport in Savannah. Yakking up a blue storm as the Old South faded in the rear view mirror.
Back on the plane to Charlotte was more full. My seatmate had a garage full of old corvettes.
David and I played hide and seek at the airport until I had him paged. "Would a 'Zeegar' please contact the Customer Service Desk to meet your party?"
I'm a party, meet me.
Dave's North Carolina is a party. I got a shower and found David and Bill (one4fun) watching "the Hire" DVD downstairs.
This time I got a ride from Bill in the Hurlmaker, him mischievously sandbagging at the yellow lights to leave Dave with a red one.
Rachel, Miata Slut.
By now every one of the lowered cars hit the speed bumps with me in the car. I am apparently a brick house. Be warned.
It was fun to be with them in the bar even though the Yankees lost the World Series. At least it was a great game and the Diamondbacks worthy opponents.
When they talked about autocrossing I got a totally different picture than what I saw in the Northeast. They had 180 cars lined up and ran until 6pm- even that was cutting it short for David to come and meet me at the airport.
They seem to have a far more collegial attitude. David said the organizers feel that they are a club which means they support each other. "If we don't help each other we wont have great events." Well said.
Certainly I felt utterly glam to be passenger in so many fabulous roadsters.
11
AuldbraZ
Part 1 In Search Of the Lincoln~~ Part 2 Old Sheldon Church~~ Part 3 Stables, Guest Rooms~~
Part 4 Caretaker's Quarters/Music Room~~ Part 5 Around the Plantation~~
Part 6 Guest Houses, Avaiary, Lynx Cage, Zebra Pens~~
Part 7 Main House~~ Part 8 New Friends~~
Part 9 Hanging Out at the House~~
Part 10 Sculpture, Asses~~ Part 11 Statesboro Blues~~ Part 12 The Beauty of Home~~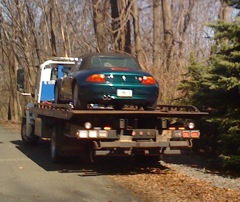 Esmerelda's Pages ~ Z3ers.com Esmerelda's Home Page