ThanksFoggening
Ah it was so peaceful on the day of Feasting... Once I saw Jon and Dean in the proper bloat and snore positions shortly before dessert, I knew my work was done here.
Ah.....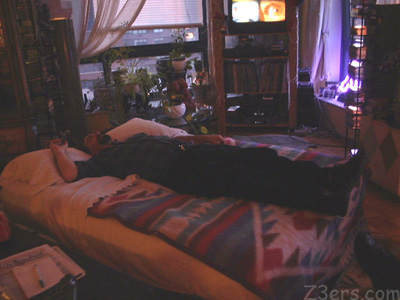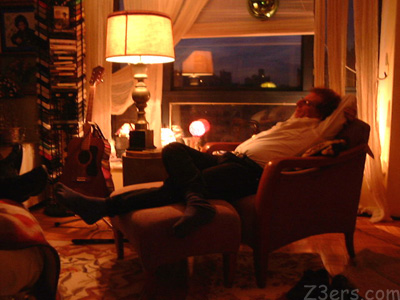 All was on schedule, the holiday stalls of shops installed in Union Square lit up the night and it was packed with shoppers on Black Friday.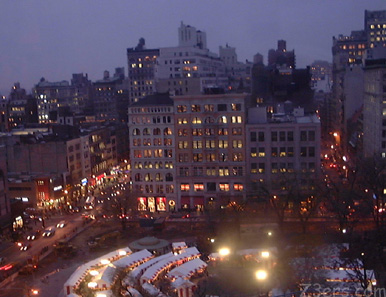 Then came the news....
60 frikin degree days for the weekend.
Say what?
Look at calendar, look at weather forecast. All I could think of was driving.
And Fogging.
I wrote to Shawn thinking he would think I was out of my mind for suggesting he spend his Thanksgiving Sunday working on my frikin car.
He was up for it- and I jumped at the opportunity.
I forgot about Peter Paul and Mary at the Bottom Line, threw a few things in bag and ran out the door.
It was hot.
Last I saw Emmy she was perfection, except for that damn hesitation.
We're going to Florida in 2 months, this is a chance in a million to let Dr. Fogg check her out before I go. Otherwise, I will have to live with it until spring, since no Z3 would willingly drive to New England in the winter.
Good morning, here is your car, and here is your airbag warning light on for no particular reason, have a nice day.
Argh.
Airbag light? That feels like getting chicken pox at midlife. Isn't that a kid's disease? Didn't we do the damn airbag thing to death already? Fixed it so many times a couple years ago. Ended up being a connection under the passenger seat. Stabilant 22. Oh well at least it happened on the way TO Shawn's.
Oh how to get to Shawn's. Well I am so damn lazy having the Traffic Pro, I get into the car now practically without looking at a map. It's North and East and I have to take I-95 to get there, so what the heck.
Natch it was a sunshiney morning driving up the FDR as the sun rose across the East River over the 59th street bridge and Yankee Stadium. I was top down with only a light sweater and it was November 24. It's a crazy world.
I was having Traffic Pro problems. Later it turned out that it was the interface between the seat and the radio (me) that was at fault, as usual. I did learn though that Traffic Pro could conceiveably pay for itself, because it can route you up 95 without paying any tolls.
So, after some self-induced circular travel, I was hitting the multilane.
Despite the banal driving of so many yuckleheads up in the morning on Sunday (where DO these people come from?) I was making fine time. I knew I was getting off at exit 5, so as soon as the numbers dropped from the 90s to one, I started to pay attention. Already I had seen the road dotted with state troopers, every couple miles it seemed. By the time I got to Rhode Island it was more like I had a police escort and a V1 concerto.
It rained and got cold a little, but I was top down the whole way.
I was in the wrong state, I realized too late. Had to pass through Rhode Island to get to the Land of Fogg, Massachusettes.
OK, so Rhode Island is about 20 minutes long. La, la, la.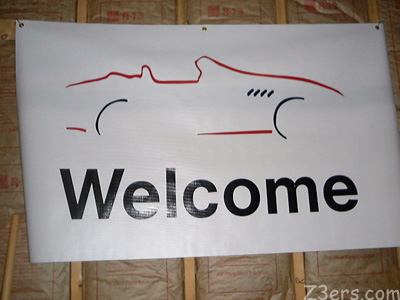 1
ThanksFoggening
Part 1 Thanksgiving~~ Part 2 Air Bag Light Reset~~ Part 3 Throttle Position Sensor and Leaves~~
Part 4 Filthy Cold Air Intake Filter~~ Part 5 K&N Filter and HFM~~
Part 6 Throttle Bodies~~ Part 7 Filter to Manifold, Superchargers~~
Part 8 Contact Points, Hood Stops, Spark Plugs, Coolant Leak~~
Part 9 Reinstalling CAI & Wheel~~ Part 10 Happiness is a Clean Engine~~
Part 11 Decorating Storage, Radio Anti Theft, Zpack~~ Part 12 Ski Harlem, 50,000 miles~~