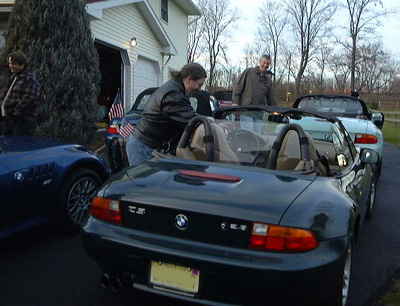 JonT and Saffy- hey, where's your vanity plate Jon?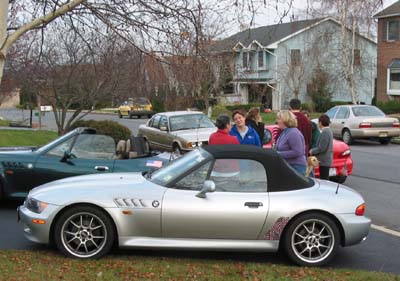 Let's head over to the MarioMobile... still wearing Skin Mechanic's beautiful magnetic flag wear...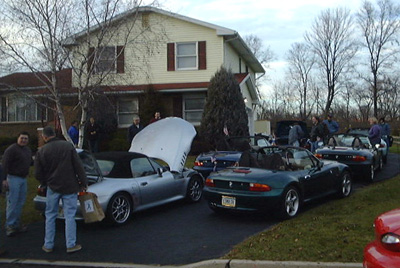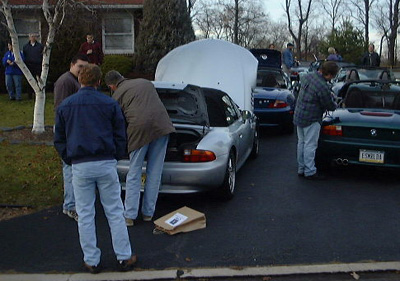 Mario's baby... so much to look at... in the engine, in the car, and what is that in the trunk, hmmmm?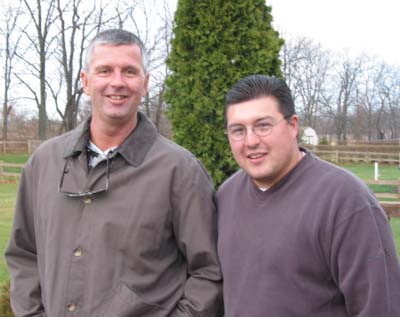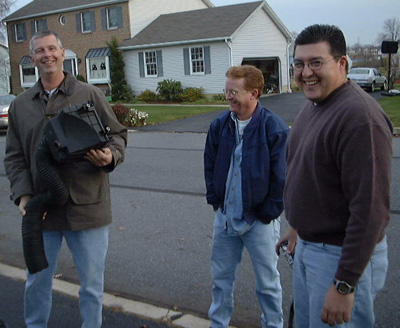 Ed Bansch's Splurgemobile inherits Mario's Fogg Box
It is a touching 1.9 moment
As the legacy of Shawn Fogg's magic Fogg AirBox is handed from one loving 1.9 owner to another...
as Bud, another 1.9 owner is looking on, thinking, "Me next!"
(Yvette says she is for anything that makes their car FASTER!)
For some reason, Mario's is the only car we can hear coming from the backyard...
Must...make...more...noise...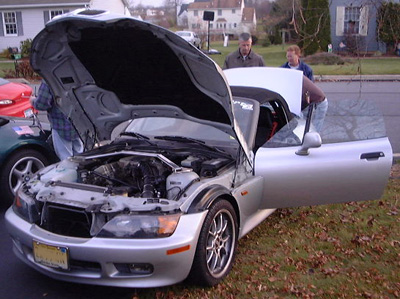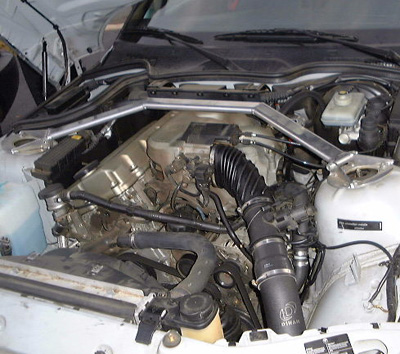 Mario's ASC-less engine, Dinan Cold Air Intake, Momo steering wheel, Short Shifter, Chrome Knob, Skin Mechanic's Magnetic Flag creations