Day Three- 1/4 Lap of America
Taliesin
Margaret also told the group there was no need to visit Fallingwater, that it was all repaired- which is a nasty bold faced lie. Fallingwater is falling into the water, and needs contributions to embark on an ambitious plan to recsue the most famous home in America.
In Pennsylvania.
Needless to say I held no great love for Margaret.
And it was cold.


And wet.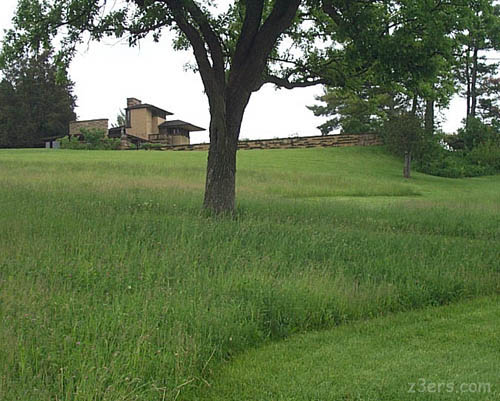 And I was hungry. And she's bashing Fallingwater.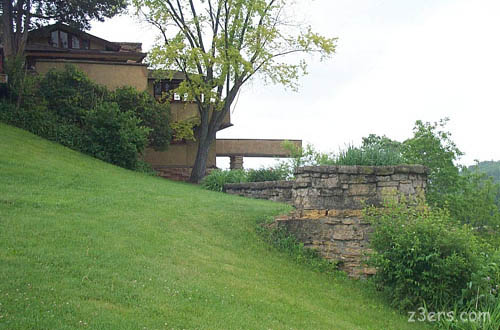 Taliesin profile. The lowest protrusion is a cat walk about 3 ft wide that FLLW built for his second wife, so she could view the grounds like a bird in flight.