Day Three- 1/4 Lap of America
Taliesin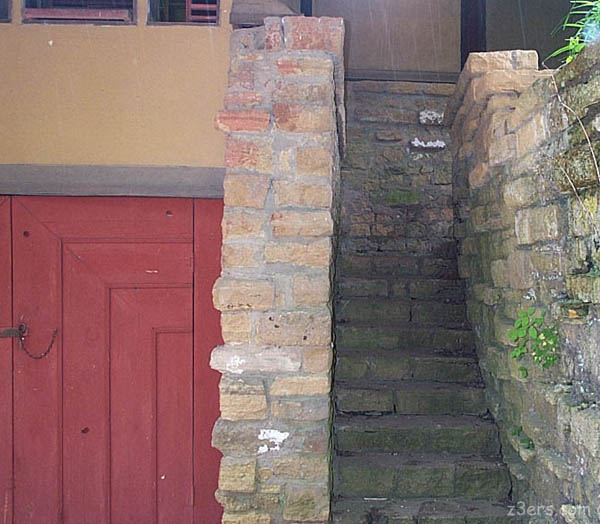 The narrow stairway to the garage's right brought back memories of the 21inch wide hallways at Kentuck Knob where Wright based the width on the amount of space needed to carry packages through the corridors of Pullman train cars.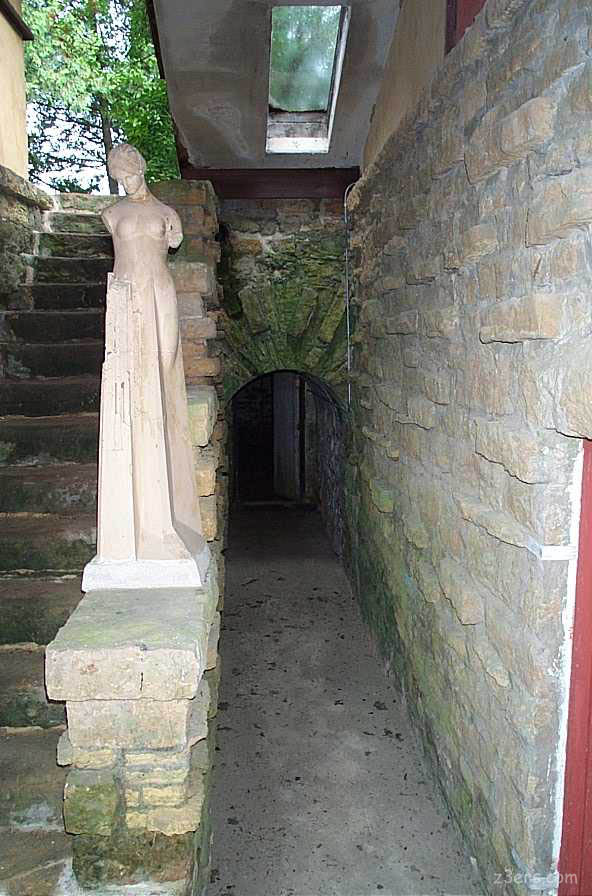 The red doorway at right leads into what was a "cool room" and ice storage area.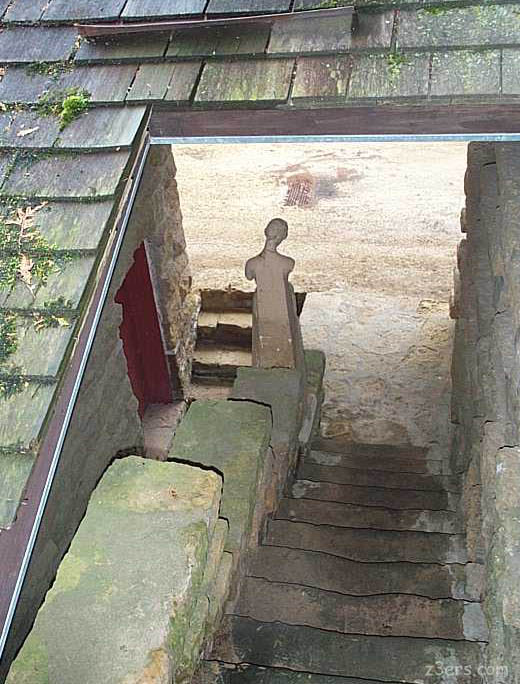 The statue is a copy of one he installed for a client. She seemed like a portal to upper and lower worlds.