Day Three- 1/4 Lap of America
Taliesin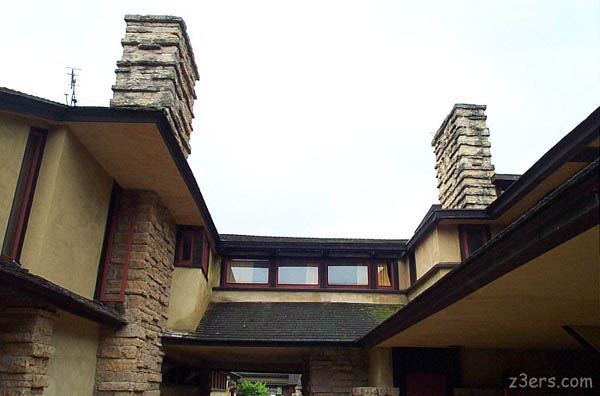 An enclosed walkway connects the two sides of the garage court.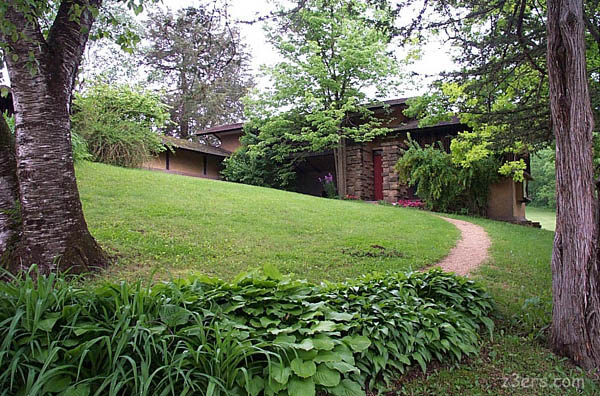 The large structure at right is an area that was designed for music recitals. The exact number of pianos FLW had at Taliesin is uncertain, however at one time, there were at least six.