Day Three- 1/4 Lap of America
Taliesin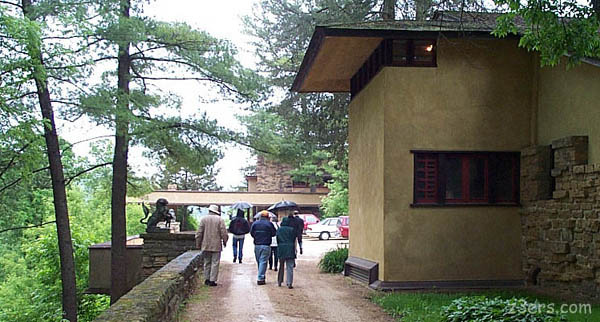 The Main Entrance runs parallel to the garage driveway, leading into the Entrance Court.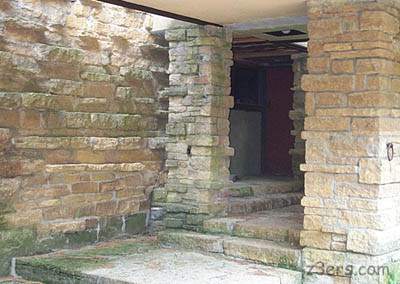 Rungs for tethering horses are still found at various entranceways.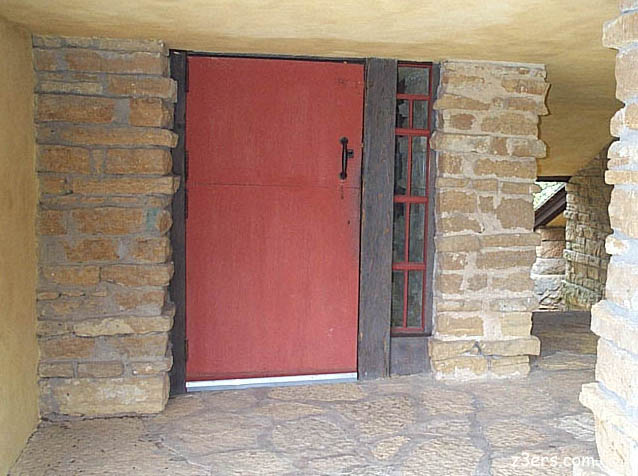 Always turning corners, winding your way, in expectation of what is to come. Building anticipation.
Happiness is the corner, after all.