Day Three- 1/4 Lap of America
Taliesin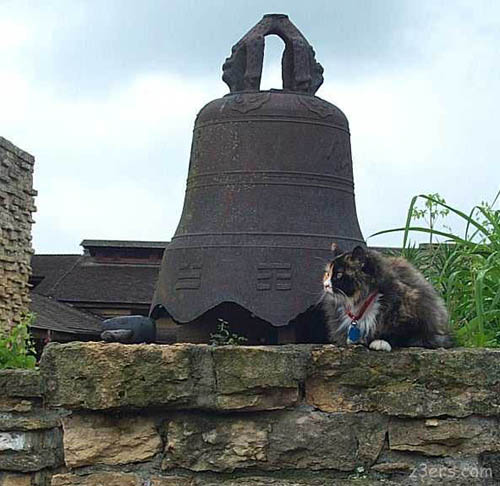 The cat, the bell, the house and the stones blend so well together you can barely see the mallet.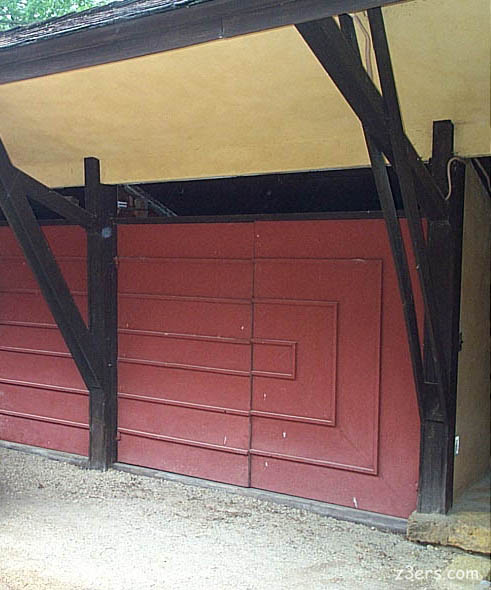 More garages. These were probably for the fleet his apprentices used... but that part of the story I can not tell you yet... Just know that FLW is credited with inventing the car port... and had gas pumps in his garages before he even had cars.... and... no... no... have to wait until we get to Oak Park....