Day Three- 1/4 Lap of America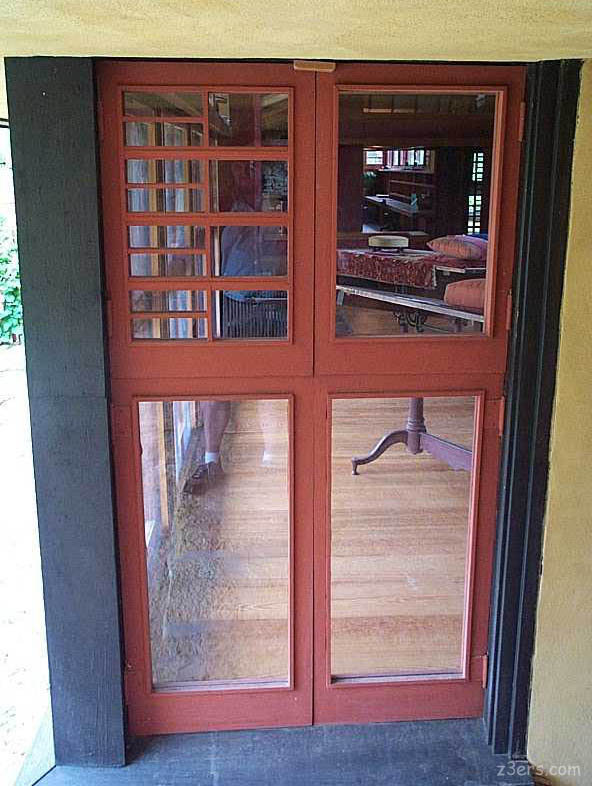 Dave's reflection in the window looking into FLW's study.
No picture taking allowed inside of the house! Far be it from our intrepid cameraman to be put off... Those Maryland boys know how to take care of business too...
I was allowed to catch up with the fellas in FLW's study.
As I was saying, Dave is not easily put off. As you can see, our trusty cameraman had to shoot by uh... the seat of his pants... so please exuse the strange cropping and out of focus shots. We're lucky to have any shots at all.