Day Three- 1/4 Lap of America
Taliesin
Please play this MP3 file while you browse the interior shots of Taliesin. (I assume that everyone already has bought the CD or the album. If not, go buy it! ;D )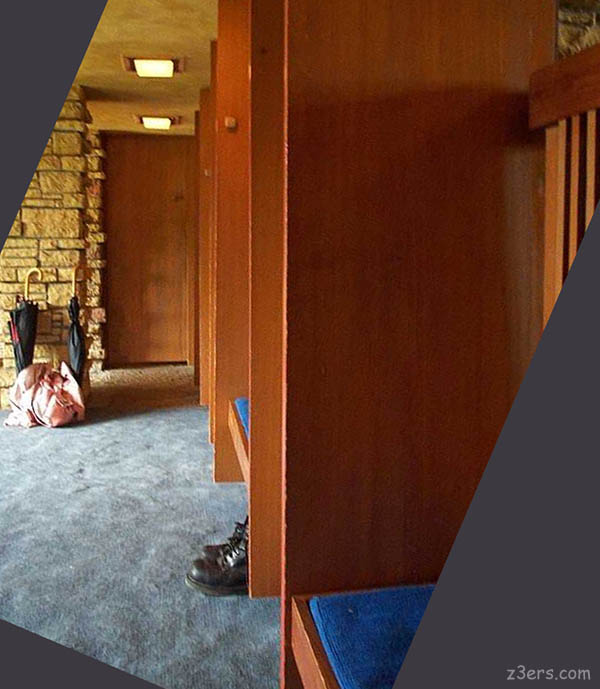 Back into the Main House. In this room you cover your shoes with blue paper peds. One man's shoes were too large for the peds. He's roaming the house in socks with peds.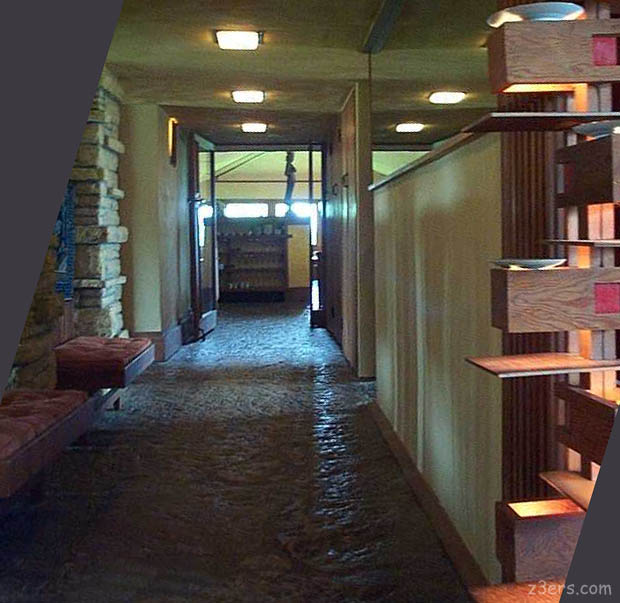 Down the hall...