Day Three- 1/4 Lap of America
Taliesin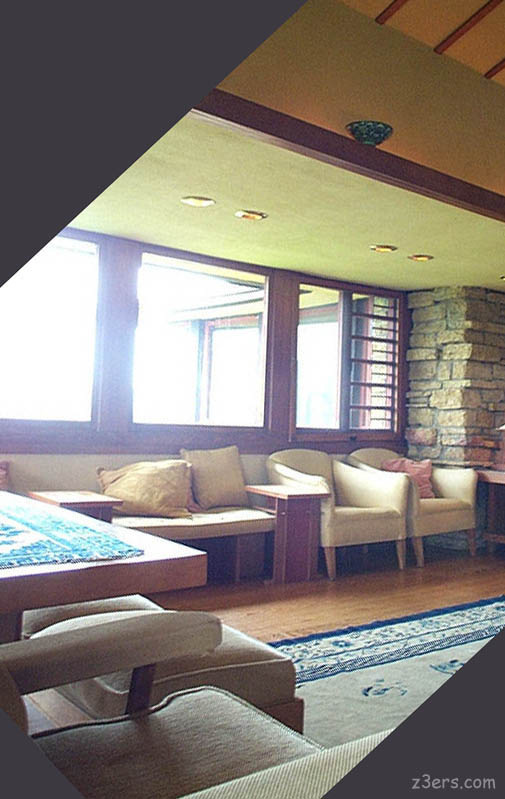 A rich assortment of fabrics. Between the armchairs, small tables meant to serve many purposes. The floors had many small round holes from the high heeled shoes of guests. I hadn't noticed the floors change from stone to wood.
Look at the ceiling.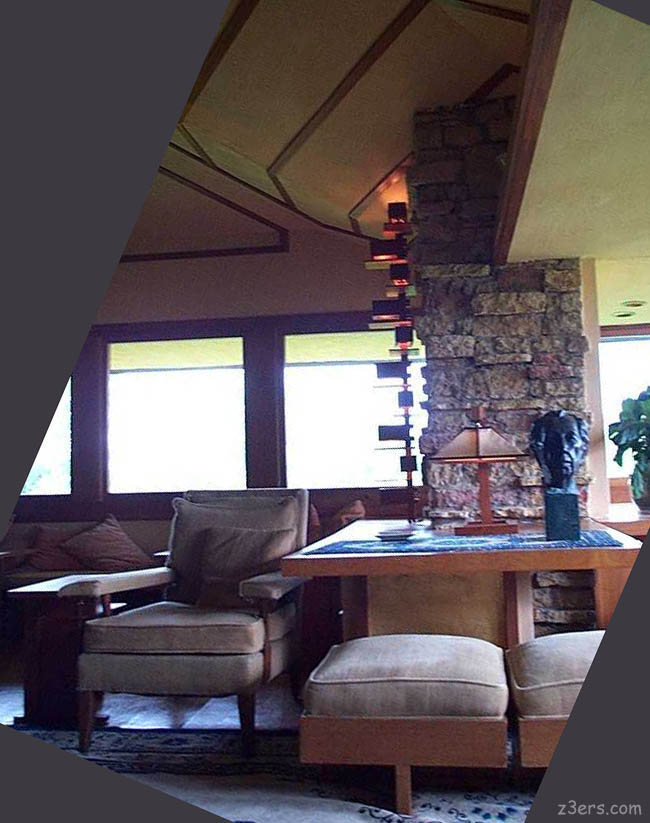 Ubiquitous Taliesin table lamps. The far one is built into the table.