Day Three- 1/4 Lap of America
Taliesin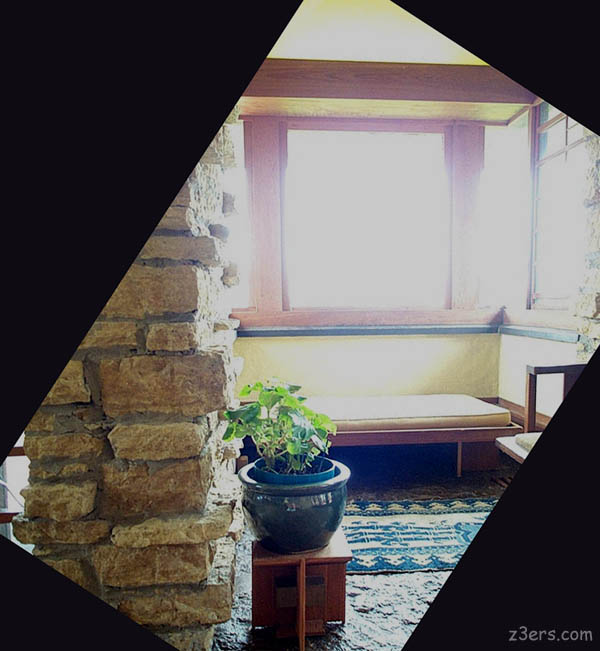 In intimate area by the front door.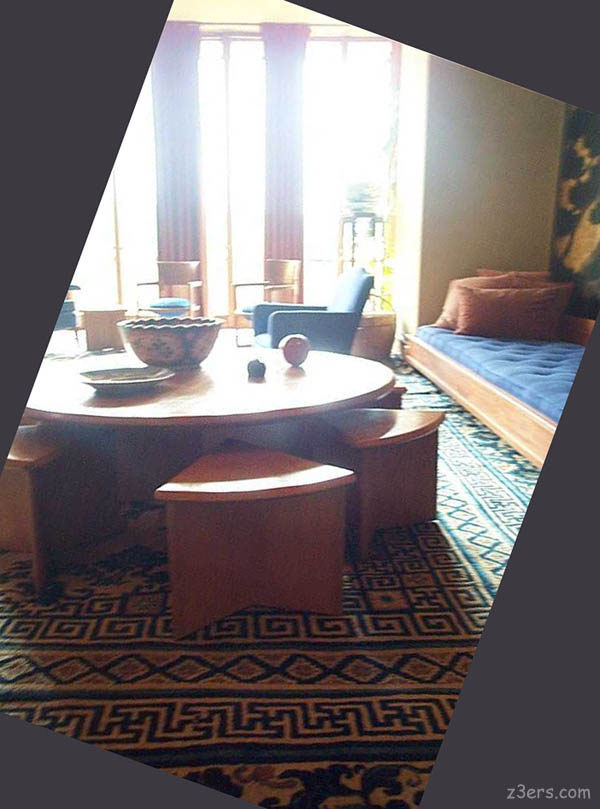 The blue room. Pie piece stools tuck under a round table. Barrel chairs at the far end. Margaret says this is one of the largest oriental carpets, and that FLW cut it to accommodate the column you see at the far end.