Day Three- 1/4 Lap of America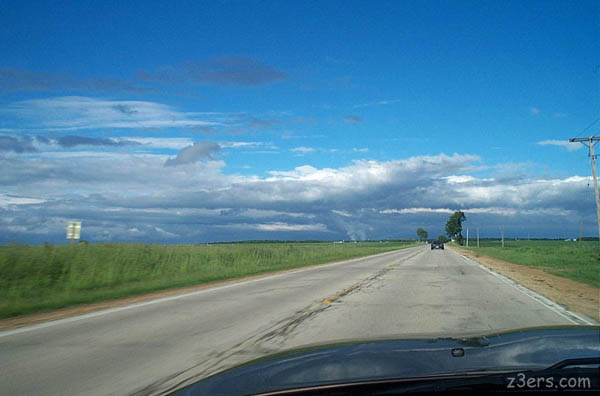 This photo is unretouched. Believe it.
I liked it better than Taliesin. We even met really nice people in a gas station. One had a brother in Allentown, PA. I will be stopping in with a handwritten note from his brother as soon as I can.
There was hardly another car, but hey, as you can see it was just gorgeous and the road was wonderful and the people were nice.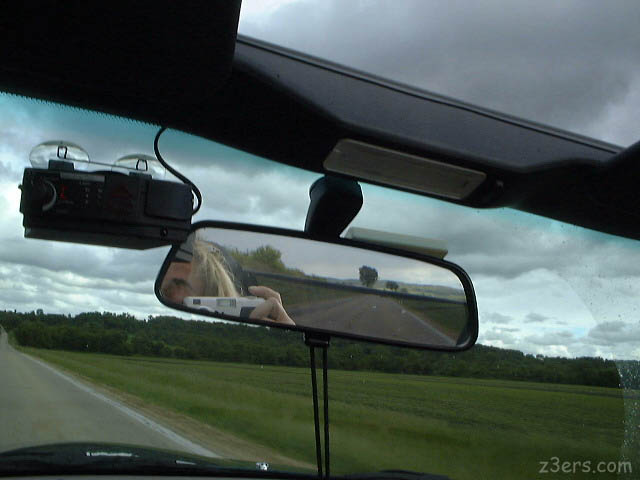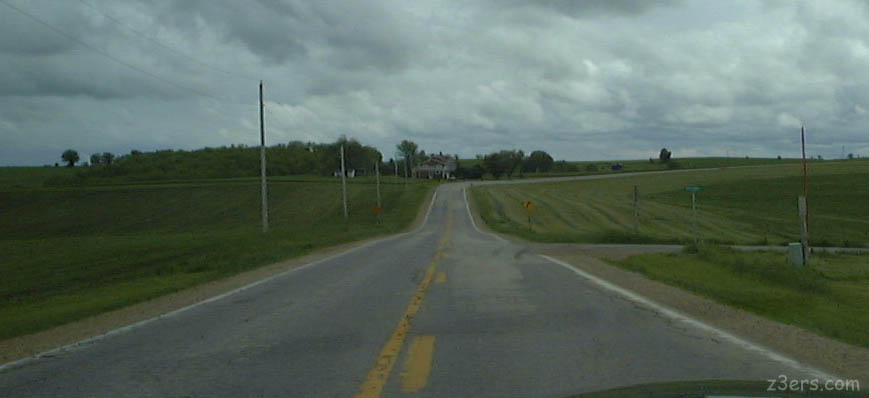 Highly recommended. We were only half and hour from the Mississippi at one point. I have a crush on the Mississippi. It was important to get to Cheney House at a reasonable hour so we just went straight down 78 to 65 and into Oak Park.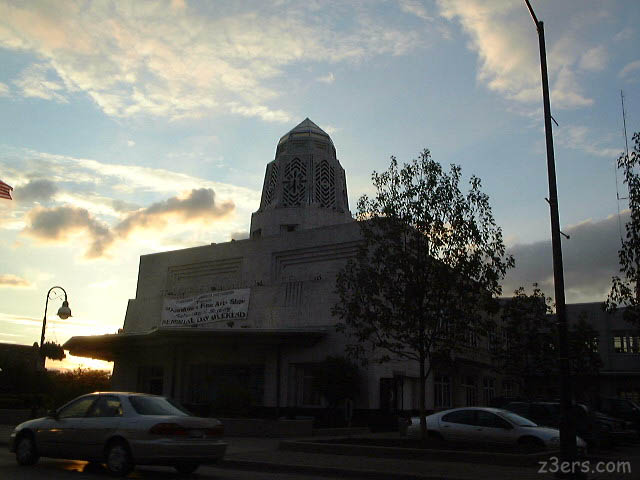 We had problems finding the Cheney House. David was leading. That was the end of David leading. Don't ask.
We closed down Robinson's Ribs, got directions, found the Cheney House and after gasping at it's beauty in the dark, fell into a deep deep sleep around 1am.