Day Three- 1/4 Lap of America
Taliesin
40194 about 398 miles Wake up in Madison, WI (no odometer pic)
Ladies and Gentlemen, at this point this becomes a major challenge.
Wisconsin is not close to anything, unless you count Canada. The part of Canada where the bears live. It's their own world in Wisconsin. And what are we doing? Going to visit the 2nd home of one of it's favorite sons. Well, it depends on how you are counting. You counting the way they count in Wisconsin? He was born in Wisconsin, and moved away to Illinois and then moved back to Wisconsin so it could be his 3rd home. It's the second home he built. He had to rebuild it a couple times after fires and murders of his mistress and 6 other people. If you listen to the people in Wisconsin they'll tell you he was born in Wisconsin and lived in Wisconsin and died "on the way to Wisconsin". (Nevermind that he died at his 3rd home that he built in Arizona. But that's a whole different story.) Oh, just get the video and come back here and start reading after you watch it. We'll wait.
OK all you hard core Frank Lloyd Wright freaks, here we go.
200 photos condensed to 100, about 400 miles after Toledo, according to Dave. I beat him up to figure it out from his GPS ("forgot to bring the cable" feh).
Thank you JTP for letting me park in your garage, with no gummi phlege in this rain, my interior would have been soaked!
I was up and ready to go at 630am, so we were leaving.

JTP in bathrobe asked, "You mean now?"
Yessireebob, let's GO.
Into the rain.
The cold, cold wet rain.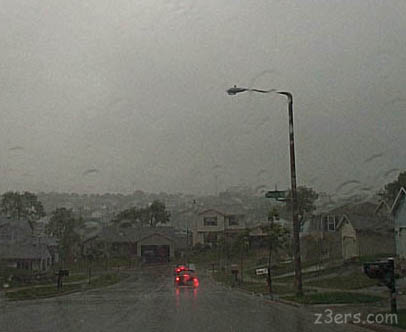 And traffic.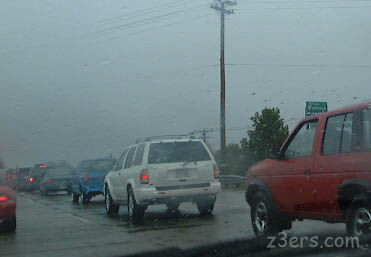 Who knew they even had this many people in Wisconsin?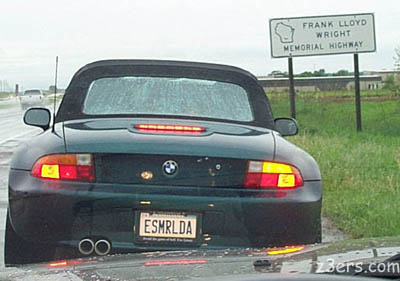 Frank Lloyd Wright Memorial Highway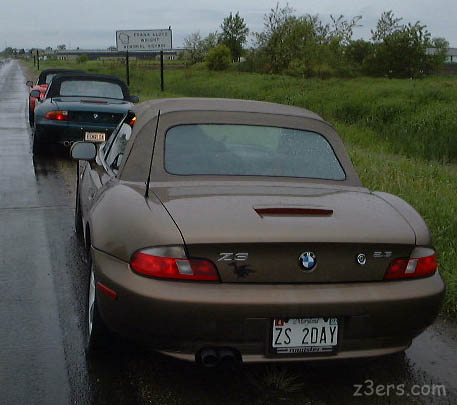 In search of breakfast.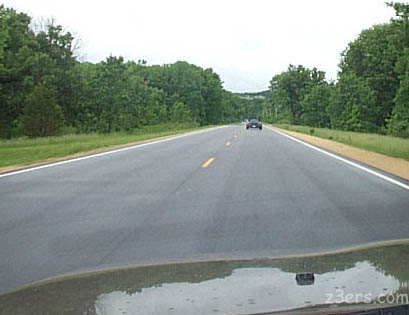 In search of gas.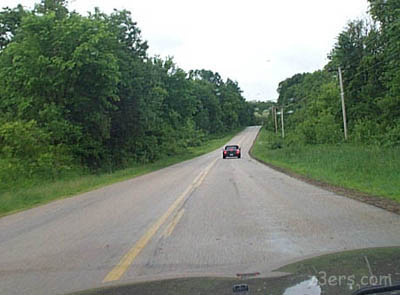 In search of Taliesin.

Went to Wisconsin since June 16, 2001