Day Four- 1/4 Lap of America
Oak Park
Cheney House Upstairs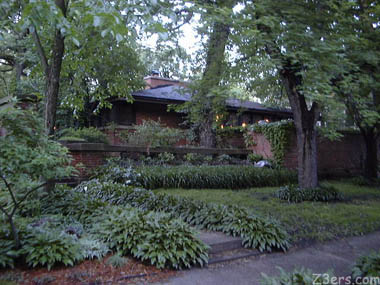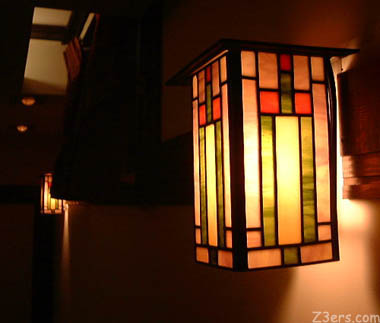 Each house has its own FLLW patented stained glass design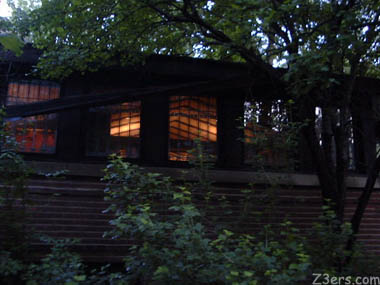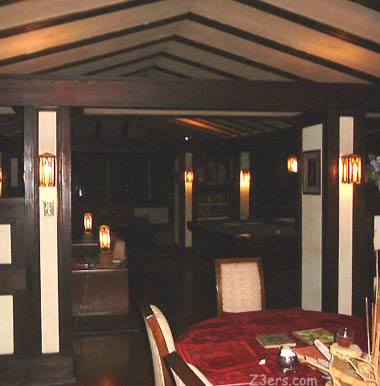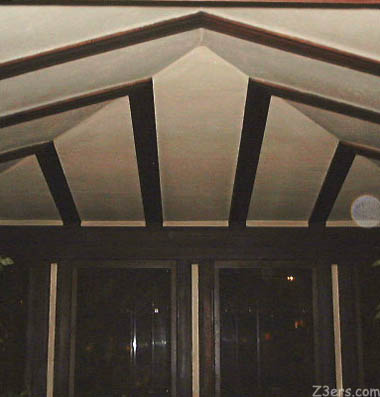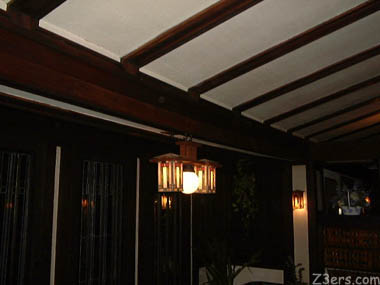 and the furniture is designed for the house..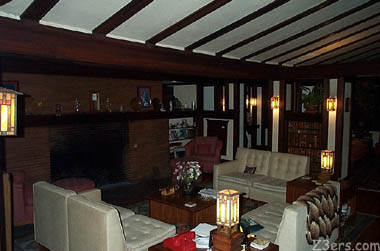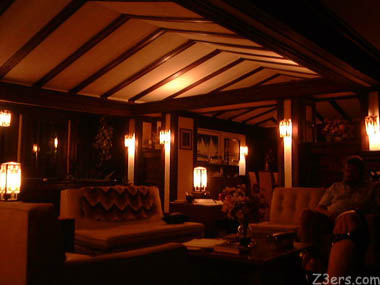 Dave sits comfortably by the fireplace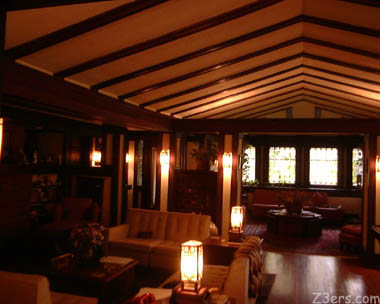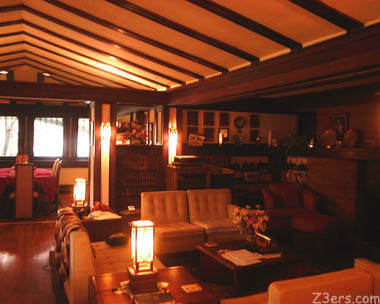 Dale Smirl, the proprietor, shows us many ways to hunt the FLLW signature, which is on everything
and points out to us the house's pattern, which is on the trim of the hexagonal nesting tables...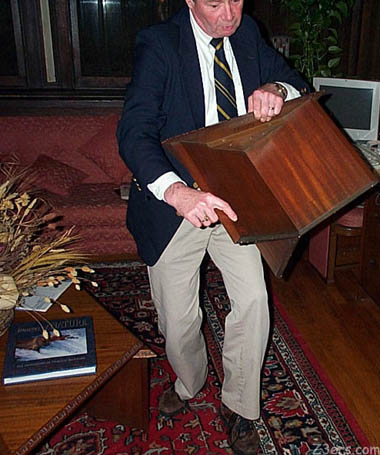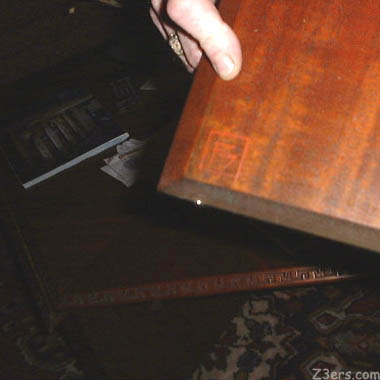 As well as the side of the dining room table top, and down the dining room table legs...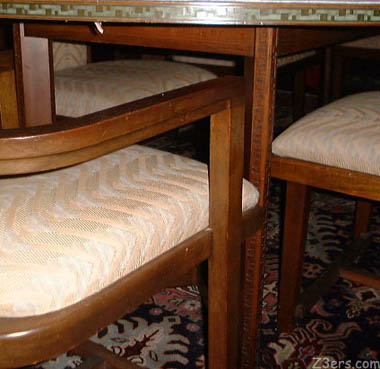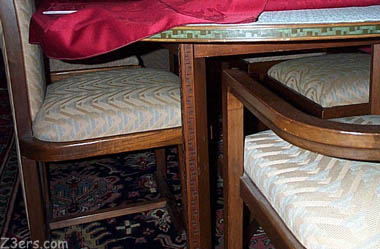 It's embroidered on the sides of the seat cushions...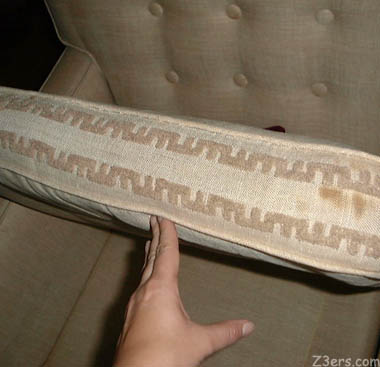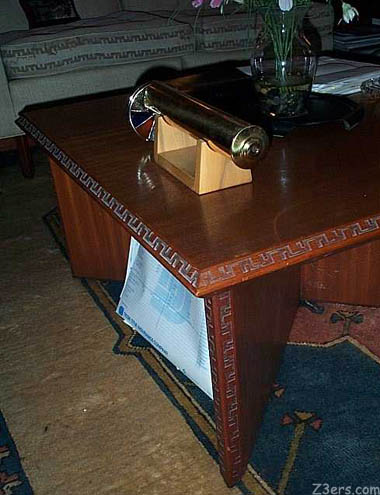 ...the coffeee table, the chest of drawers...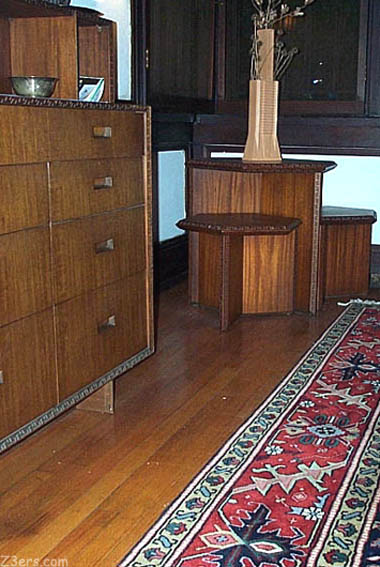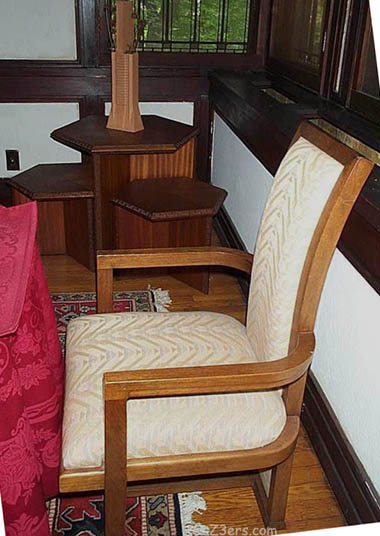 The textiles all chosen by FLLW often produced by Edgar Kaufmann's (Fallingwater) mills... the planter has the house's pattern...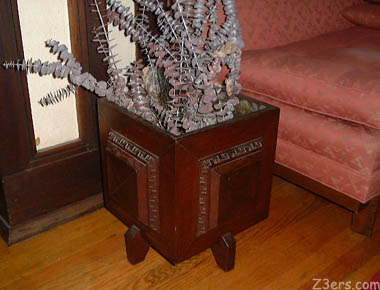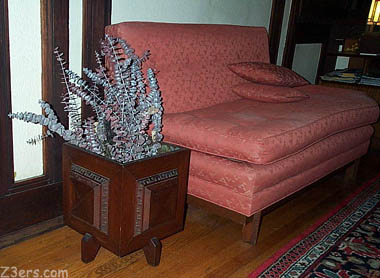 the lights are pervasive, some have been added... the use of themes of fabric and design throughout creates an almost palpable aesthetic flow...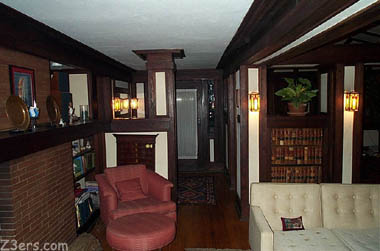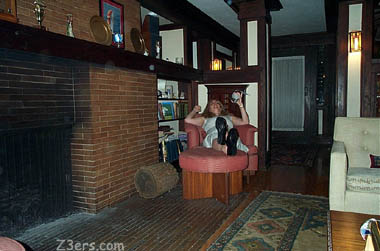 I am as close to living in a Frank Lloyd Wright house as I can possibly be and it is incredible.