Day Four- 1/4 Lap of America
Oak Park
Cheney House Downstairs
Downstairs in our quarters the structure remains as far as I can tell from the drawings, the furnishings have changed considerably.
Even the glass panels of the stairwell repeat the essential pattern of the stained glass windows and lamps

The windows behind the fireplace are made of FLLW patented Luxfer glass prism tiles
Dave Writes:

FLLW designed a few prism tiles for Luxfer around 1897.

The three that I see most often are the "flower" "plain" and "name" prisms in the pictures at Chaney House. They pop up on ebay occasionally. One is there now..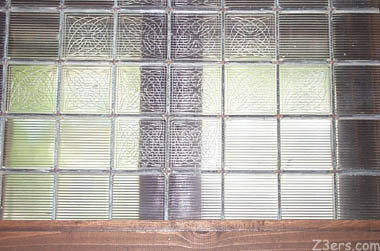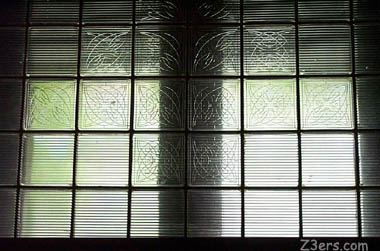 Why am I not surprised the Luxfer Prism Company was next door to the Rookery in Chicago? We will see the Rookery in a couple pages. It is unsurprising that each Frank Lloyd Wright creation inspired neighbors and relations to ask for their own designs.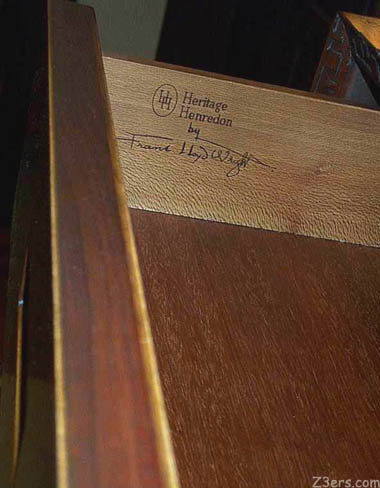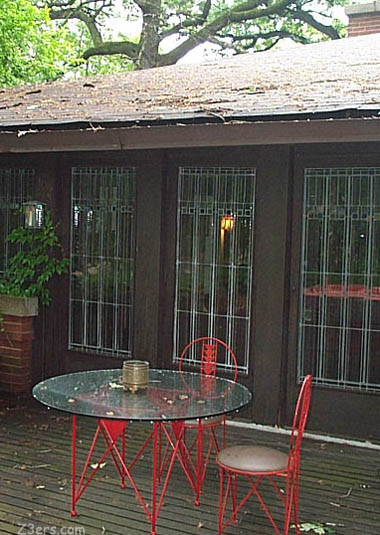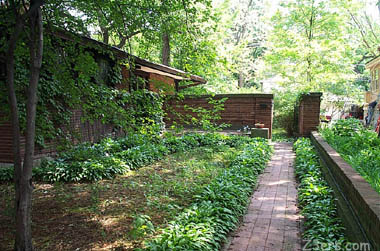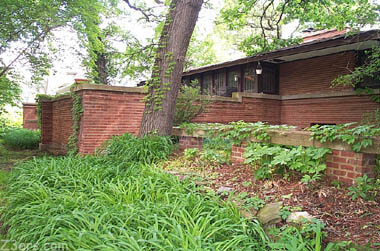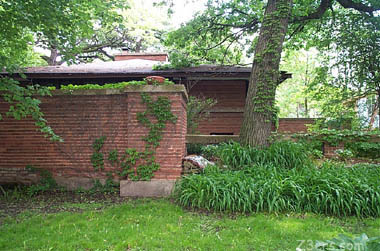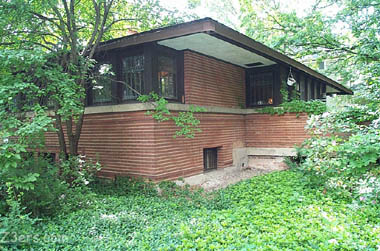 They let me wash Emmy in the driveway in the back. There is a small access road behind the houses. Still, the house is so low with so much vegetation, it's pretty hard to get a shot with the car.