Day Four- 1/4 Lap of America
Francisco Terrace Apartments
All that remains of the huge Francisco Terrace Apartments is this archway.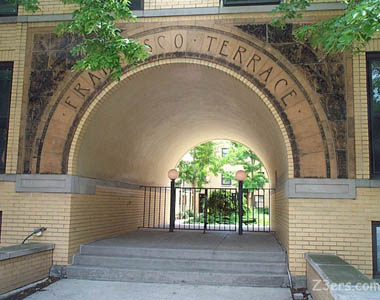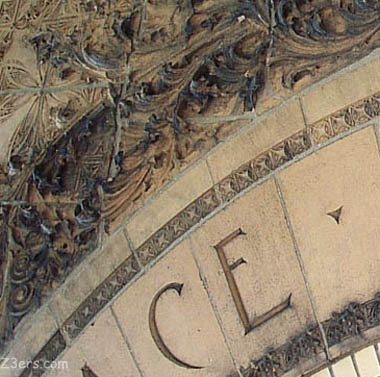 Furbeck House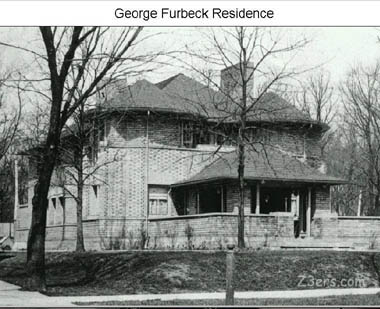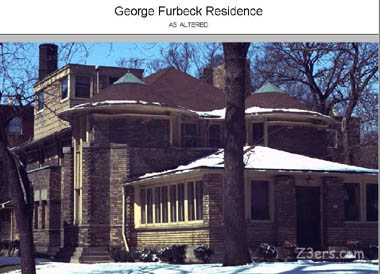 I think this is sad. These additions to the original design, a shoebox tacked on the roof and an oversized enclosed porch looking like a loaf of bread shoved in a lady's mouth.
Very much a a dressing down for a great beauty.