Day Four- 1/4 Lap of America
Oak Park
Frank Lloyd Wright Studio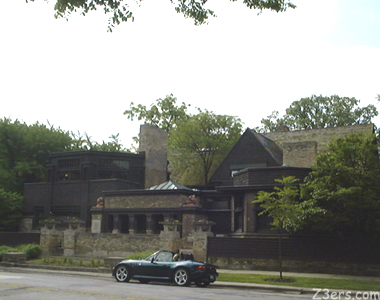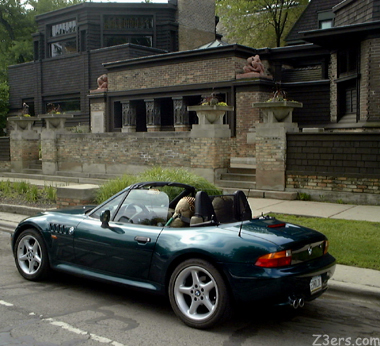 On top of two columns on either side of the entry are two reddish-colored figures, curled up with arms over their heads. They are called affetionately. "The Boulders". Designed by Richard Bock for Frank Lloyd Wright, usually described using a quote from Robert C. Spencer Jr. "the struggle of the oppressed and shackled soul to... find self expression".

The symbols in the sculptures on each column represent:





Scroll- Architects' Plans
Stork- Fertility
Tree- Life
Book- Knowledge


The dark hexagonal north wing, on the left side of the building is the Studio.


Inside the Studio building, the balcony over the drafting room is suspended in the air by it's unique "chain-harness tension ring".
Downstairs in the Studio Building, more drafting tables and a massive fireplace you can not see here.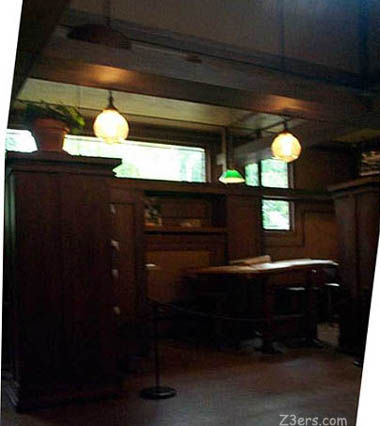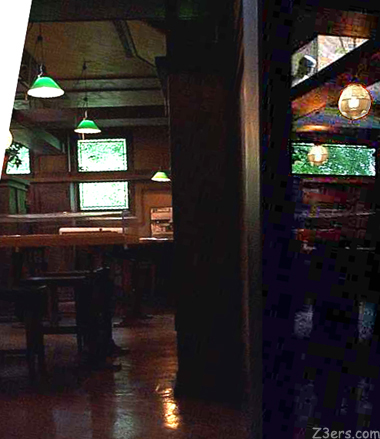 Again, Dave is using his "pocket-cam" to take photos.
We are not making a profit on these images, and hope they will inspire you to come and see the real thing- while you can. Also great books and toys and many reproductions of the pieces you see here, from the lights to the scultures, the stained glass, children's toys- all available for sale. Guess you already know I have a house full of them- and making room for more...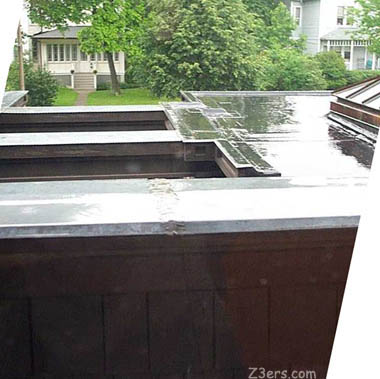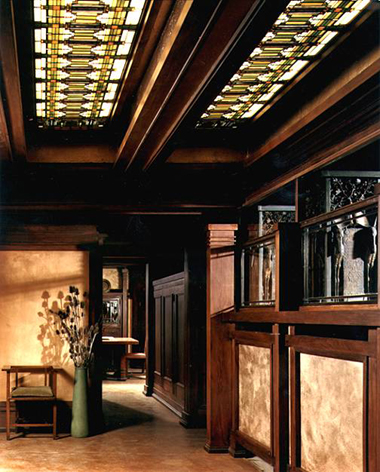 Dave says these two open doors in the roof allow the light in behind the famous Studio Art Glass ceiling.