It was raining in the morning when the Midwest Group took off, but it was dried up and muggy soon after. JonT showed up on his own from Nashville. Out in the lot we had more adventures, hearing of the Red M Roadster that got rear ended by a truck on the way to Knoxville from Nashville... Meeting CargoGal - and Zeattle Dave again!
and finding the Mike Johnson from Oklahoma in time to ask him to notarize my papers for Teachum using the luggage in his trunk for a desk.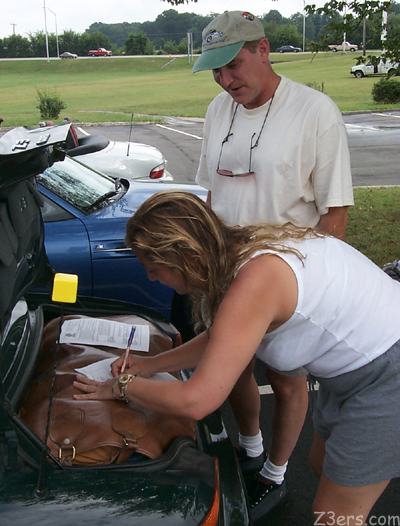 By the time JohnB and Bryan and Jerry showed up and we dined and gassed up and got back on the road down to the Dragon it was about 3pm.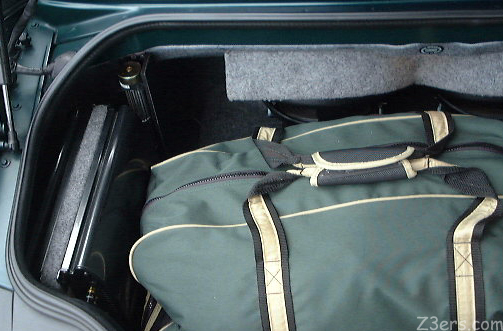 Bryan's stereo set up in the trunk


My first time down the Dragon without the sheeps and beads, following JohnB and Bryan (yee haa!) with more air pressure in the front tires,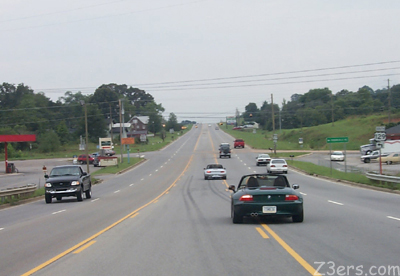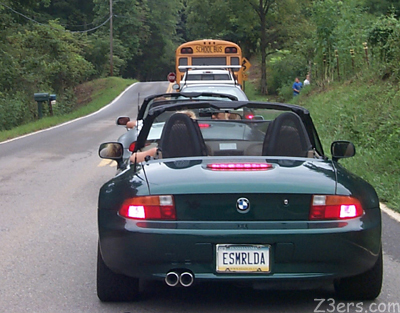 Into each great run, a school bus must stop...