Emmy likes her spot! It didn't take me long to drop the top!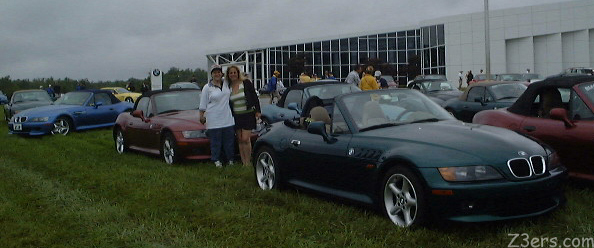 Lisa and me by our cars- right up front!!!

Here you see us by our cars, Lisa by her Siena Red, Zeegar and Nathan in their starting position by Zeegar's Atlanta Blue, Maurice? Where's your car?, Matt IHAVEZPOWER behind his Siena Red...


RichNYC standing up asleep behind his Topaz Blue...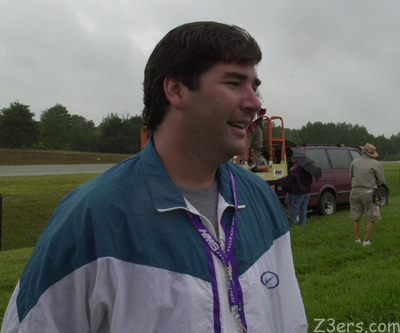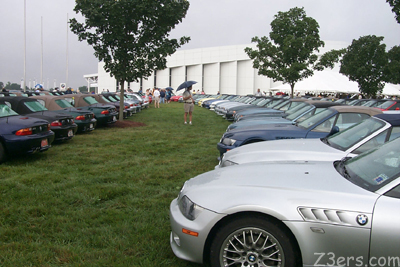 Zeegar still has Bill Clinton Hair
It was a riot to watch them run.... Twice.
Once the photo was taken Lisa had to leave.
In order to see her brother and still be home in PA by the time she has to be back at work, she has to leave after the photo. WAH!
By this time I realize that Homecoming is nearly over.