Pablo J. Abril
Monday, April 19, 2004 7:56 AM
I have been made aware you wish to help add some joy or our deployed
warriors currently in Iraq. Well, I am here to say, "Thank you for just
thinking of us", it means a great deal to my warriors.
I am the First Sergeant to a Security Force Squadron comprising of 130
warriors both male and female. We left Moody AFB, Georgia on 2 Mar and God willing we should return home around mid-June.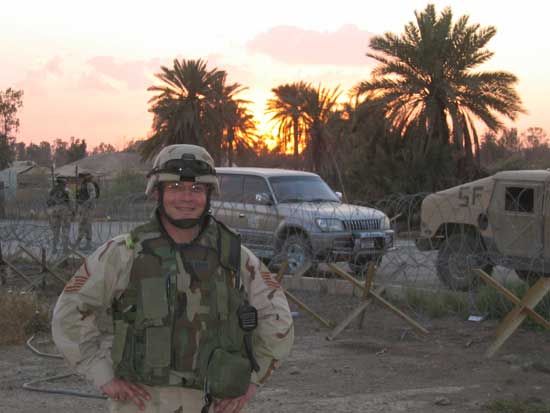 Wednesday, April 21, 2004 5:04 AM
HUA... Pretty much Army, Marines and some Security Forces Units in
the AF use it regularly. It stands for Heard, Understood, and Acknowledge;
"HUA"
Thank you for your e-mail it was very enjoyable, it made me smile :-)
My unit has purchased you a T-Shirt from this area; please provide me with
an address. Then, keep one eye out for the mail, and the other on the road.
"HUA"
P.S. One of my warriors keeping watch while I drink my coffee in peace.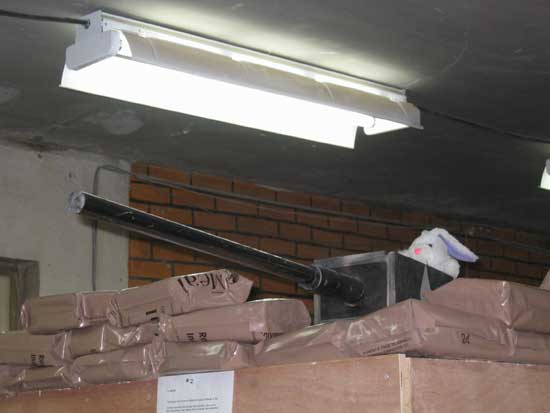 Thursday, April 22, 2004 10:06 AM
Having been born in Cuba, I enjoy eating mangos as well :-) As for the box
size, we receive boxes 2ft by 2 ft all the time, but do not feel obligated
to send anything. It is we that are grateful to have your prayers and
thoughts we us.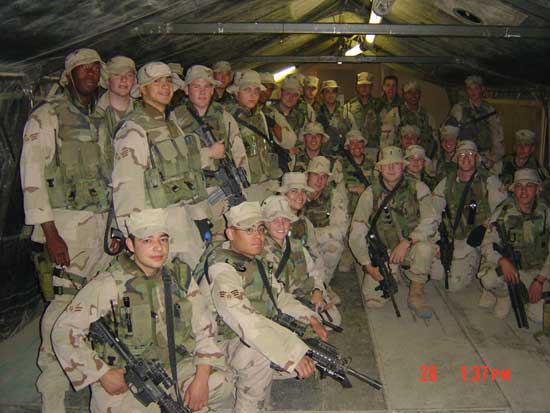 Thursday, April 29, 2004 5:51 AM
Enjoy the pictures with our newly arrived Girl Scout Cookies.
Best of Health
Pablo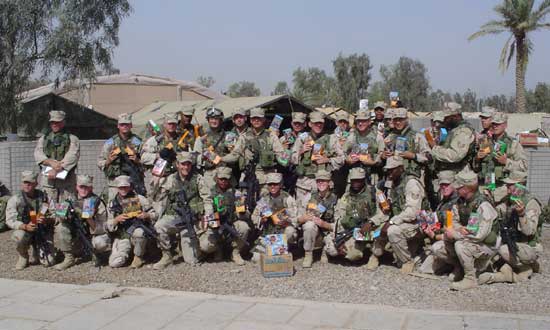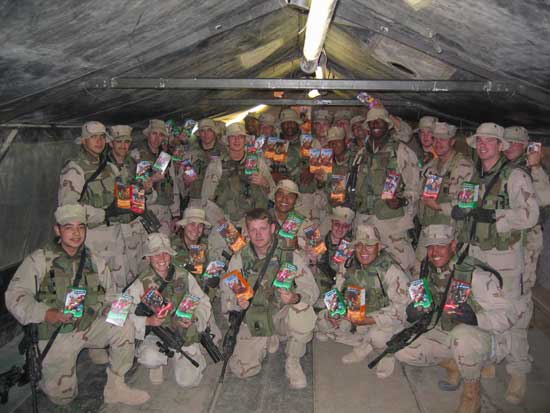 Thursday, May 6, 2004 8:57 AM
It is my pleasure :-)
You send us stuff, we send you stuff.
Happy B-Day Rachel
And best of health!
"HUA"
Friday, May 14, 2004 11:46 AM
Aloha Rachel,
Well the T-Shirts arrived and my warriors went crazy over them :).
What can I say, "Thank you, and everyone stationed at Ladder 20"!
You all made a Big-Difference in this small part of the world.
"HUA"
Friday, May 28, 2004 2:11 PM
Thank you for all the wonderful e-mails and the Awesome T-Shirts!
Best of Health...
Singing-off from Baghdad International Airport, Iraq
Your Air Force buddy, Pablo :-)