Ladder20.com
updated September 12, 2003
This page is for Soho Trucking Ladder 20.
I am not a firefighter, just a neighbor.
What I saw September 11, 2001
What I saw, September 11, 2002
What I saw September 11, 2003 (Angels' Circle)
Letters from firefighters and friends

These authentic Memorial Ladder 20 FDNY t shirts and hats were specially designed and sold by Soho Ladder 20 to honor and raise funds for the families of the 7 members of Ladder 20 lost on September 11, 2001 at the World Trade Center.
Proceeds went directly to the families- not a fund.
We are not selling Memorial T Shirts any more. See www.ladder20.com for what is going on currently.
HATS:


Ladder 20 hat and FDNY 2nd anniversary hat
The Ladder20 hat has a fabric strip and a metal clasp in back.
2nd anniversary hats are LIMITED and are made of black brushed cotton with a plastic button-and-hole clasp


Right side of hat says "2ND ANNIVERSARY", Left side of hat has the US Flag
Back is "In Memory Of 9-11-01"
T SHIRTS:
No longer selling Memorial T shirts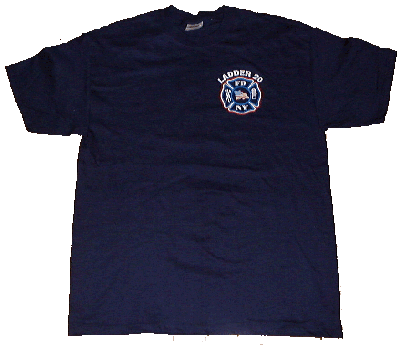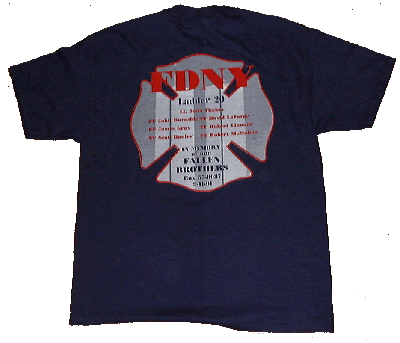 Front and Back and close ups of the memorial artwork.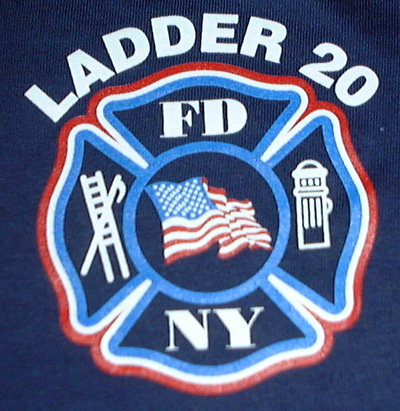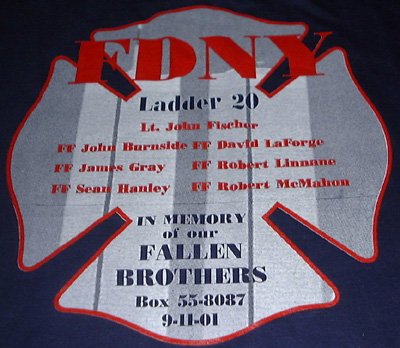 Ladder 20 firehouse Station Shirts:


T shirts are size L (42-44) and XL (46-48)
Discontinued Patches: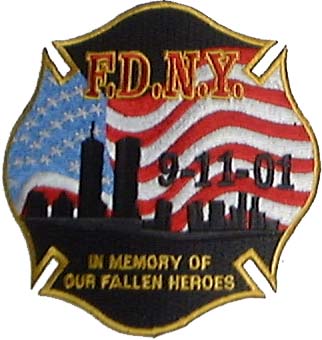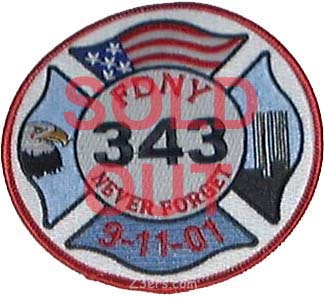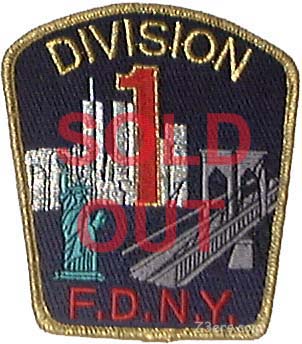 Click here for Ladder 20 Order Form
For other sizes and posters and pins and more, please check out these other sites helping people:


See Part 2 and Part 3 below for stories and pics from Ladder 20 and other FDNY firehouses...