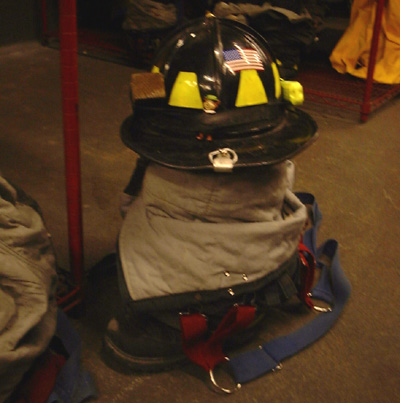 There were neat racks of coats with boots with pants stufffed in them and hats on top like this. This firefighter takes Yogi Bear and the US Flag with him on his helmet.
OK so that was all well and good, and they put the boxes of the t shirts in Emmy- well sort of. There were three boxes and two fit on Emmy's passenger seat... sort of.. but the last box had to be opened and repacked in Emmy's trunk. I got back to my building and there is another fire engine company at my front door. An elderly woman had become seriously ill, an ambulance was called and the firefighters got there first. It used to be the sound of sirens lulled me to sleep in New York, we thought nothing of them. Now I always think. Anyway, we were having a chat when the driver invited me to ride with them back to the station. Gee, how long do you think it took me to say "YEAH BABY!"?? What a frikin ride. I got to tell you, the Dragon has nothing on taking a ride in a fire engine through New York City. Unbelieveable! They even let me use the siren. I loved the part where we came through an intersection and an SUV had made the mistake of "blocking the box" and the driver's face was right in front of us as we were in this HUGE fire engine wailing sirens at his broadside. Oh baby, for the thousands of times those big SUVs have intimidated me in my little roadster, it was pure frikin joy to watch this guy completely freak out. It was s riot.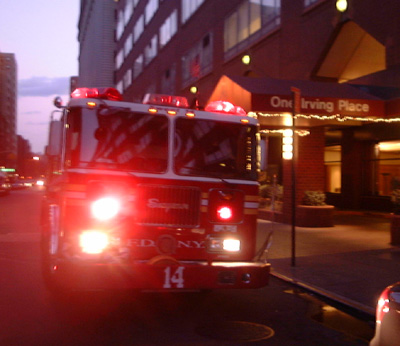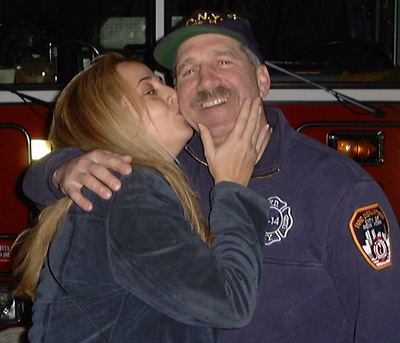 Oh and in case anyone was wondering, after the holidays the Empire State Building became Red, White and Blue again.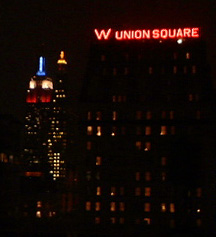 I love this town. I am going to miss it while I am away, and it is going to be hard to leave.