JonT
1999 Dark Green 2.8 Roadster

| | |
| --- | --- |
| Rachel, Esmerelda's Mom | Than Z3HatZ |

My '99 Z3 got a Dinan Stage 2 suspension installed on Fixit day. Actually, before this year's event, I had gotten Dinan Sway Bars installed at the Nashville Bash, but I decided to go all out this time and get it done right. I got Dinan Springs, Front Struts and rear shocks installed, which by themselves make up the Dinan Stage 1, but since I already had the sways, I now have a Stage 2 suspension.
| | |
| --- | --- |
| Dave Blue Highways | Dave and Dee, (Austin and Felicity) |


Got to see Sprydle's Dinan Suspension 2 installation. It took Rudy pretty much the whole day. Man, I wish I could've ridden in that thing. A scientist has to satisfy his curiosity, you know... :) I'll settle for whatever descriptions he can give me comparing to the stock setup.
JonT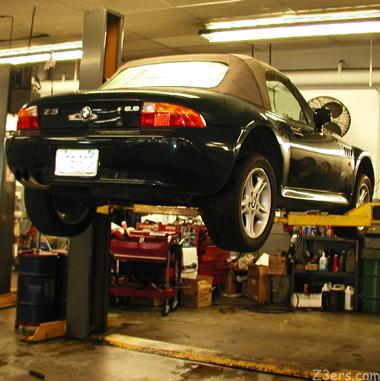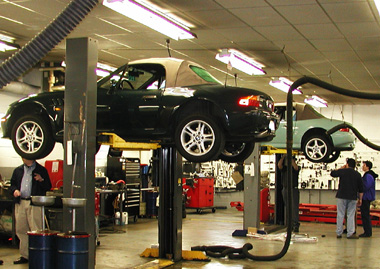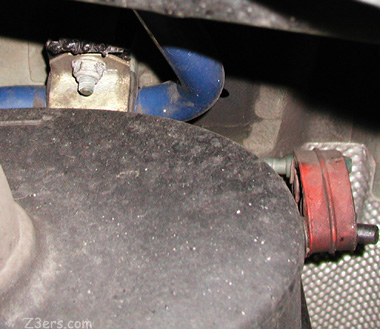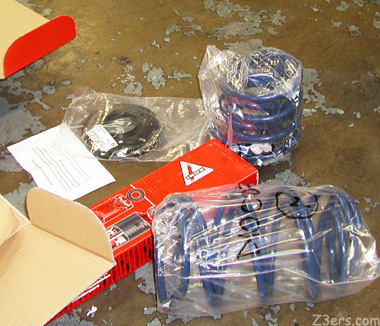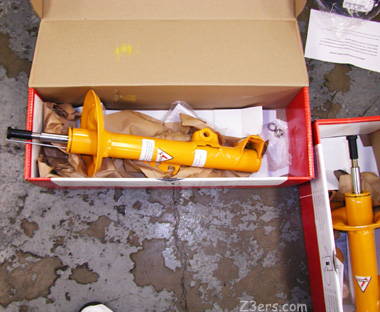 JonT
Rudy was my tech, and his son Vic was his helper. I always ask about taking pictures while the techs work, and Rudy was happy to oblige. I tried to stay out of his way.
JonT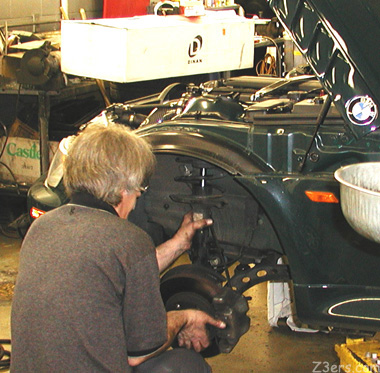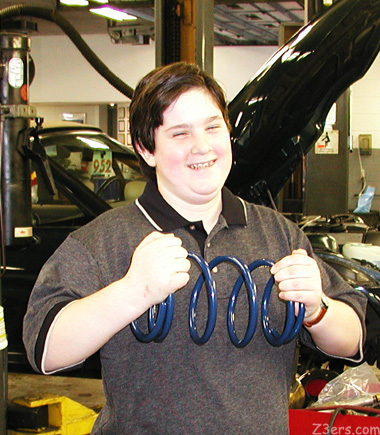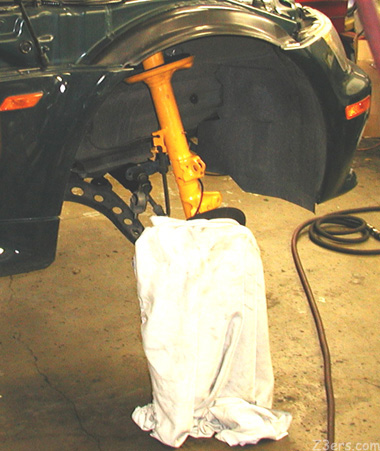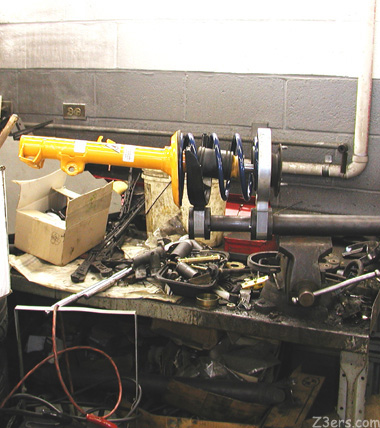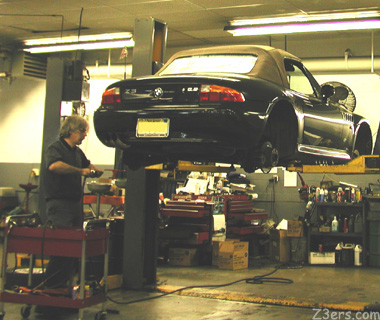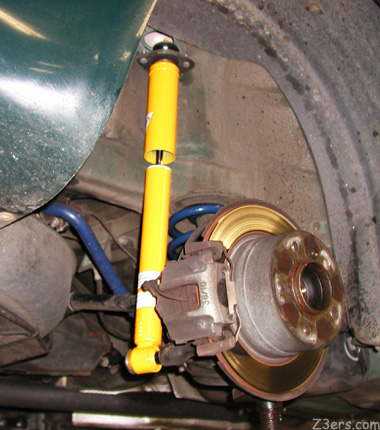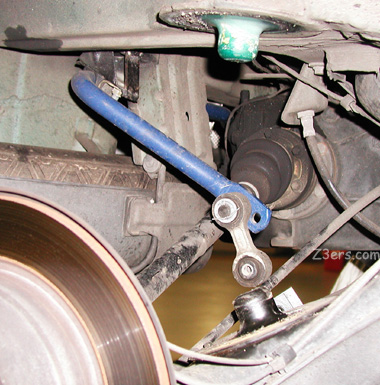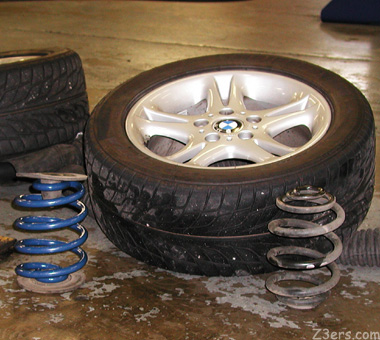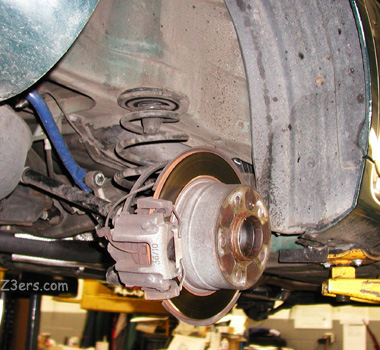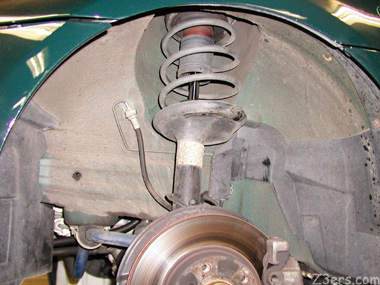 Mattt IHZP (Indy)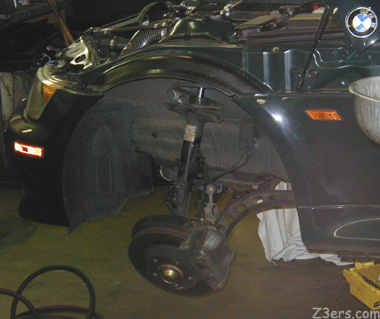 JonT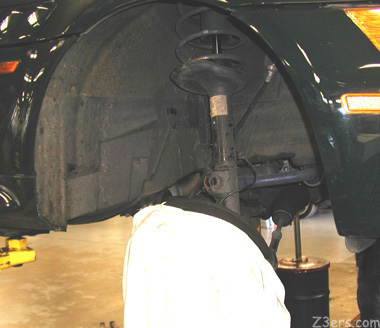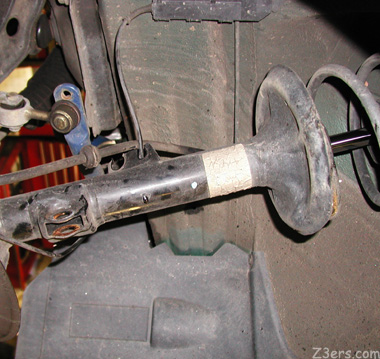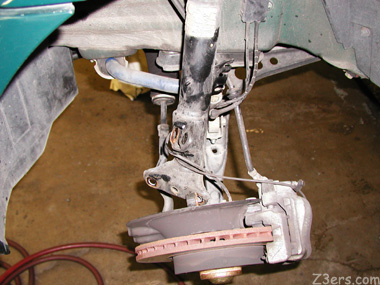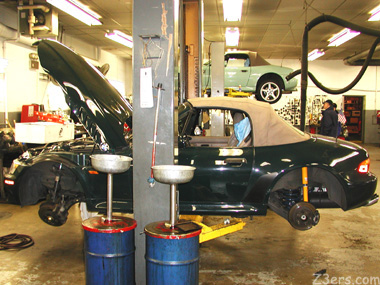 | | |
| --- | --- |
| JonT | Mario |
With any suspension work like this, you also have to get an alignment. Rudy put Saffy up on the Hunter alignment machine, and did what was necessary.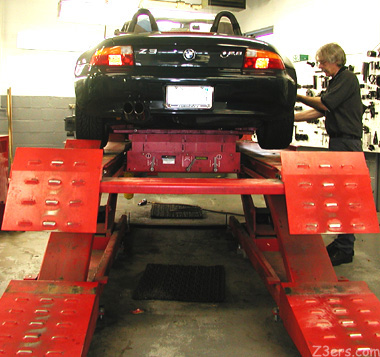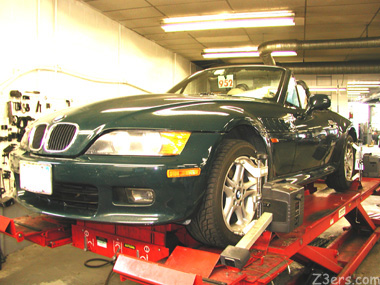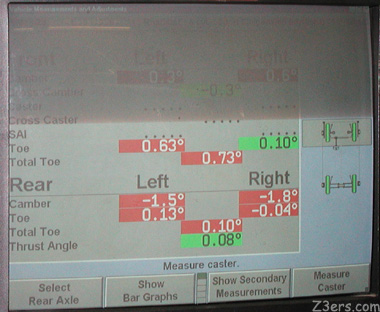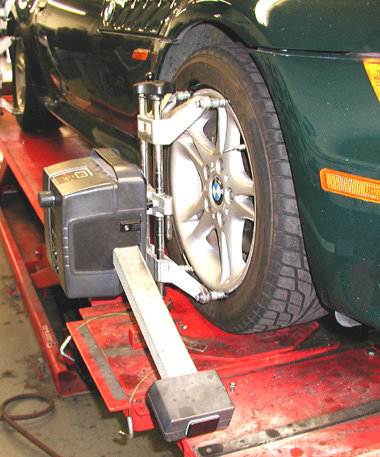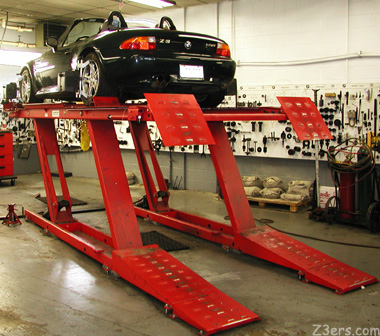 On the road, the car tracks straight and true.

Rachel, Esmerelda's Mom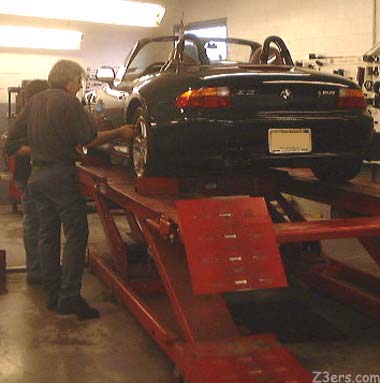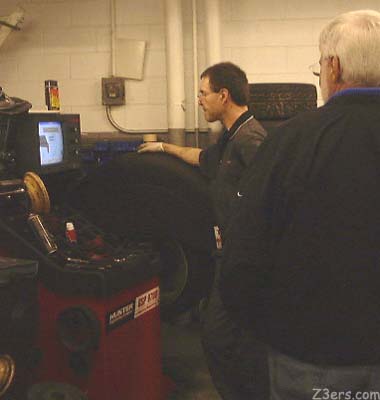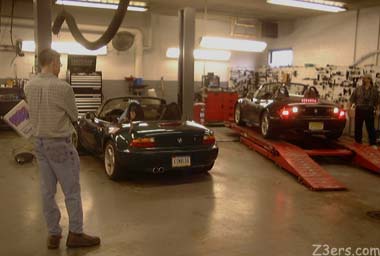 Matt is Supersprint shopping, trying to decide which he likes better for his 3.0:
Dual Rounds like Rachel's or DTMs like JonT's

I had an oil change, and asked them to check into a console light that wasn't always working. He replaced it, but had to take out the radio and header controls to get to it.
Jon T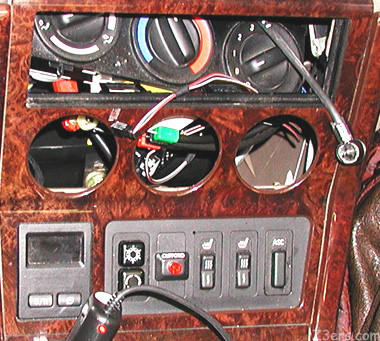 I also had Joe scope out the convertible top - the stitching on the seam around the rear window had seperated in a couple of spots, and there were wear marks on other parts of the roof above the driver's door. It will be replaced under warranty, thankfully. I'll have to return and drop off the car mid-May to have this done. At the same time though, I'm having the front end cleaned up and repainted by their body shop.
(See update May 18- it's a new car!)
JonT
I had some leather seat repair work to be done. Rigalis Repair had repaired my seat last year, but more wear marks have appeared since then.
| | |
| --- | --- |
| Rachel, Esmerelda's Mom | JonT |
JonT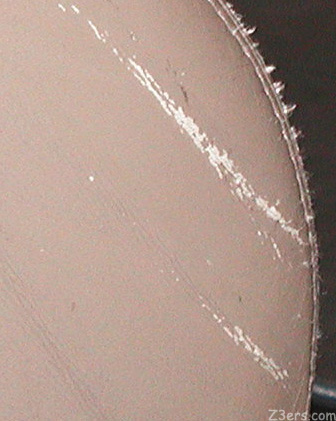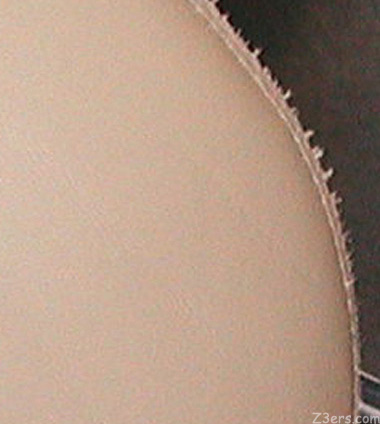 JonT
Rigalis Repair did another great job on the seat, and they also cleaned up some rough spots I made on the steering wheel due to an unfortunate encounter with a metal zipper. They cleaned up the whole wheel (with some extra honking of the horn) and made it look brand new. I was very happy with their work!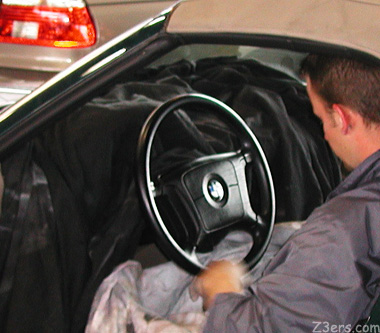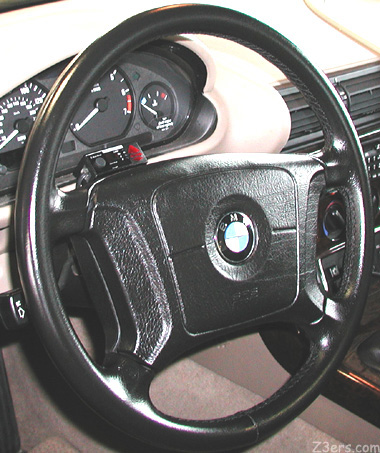 I had Colors On Parade do some touchup inside my driver's door sill.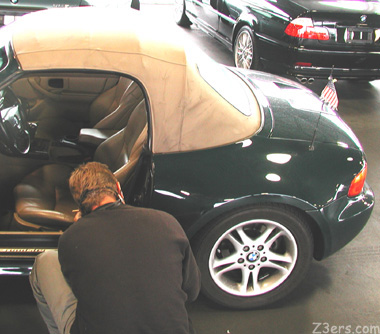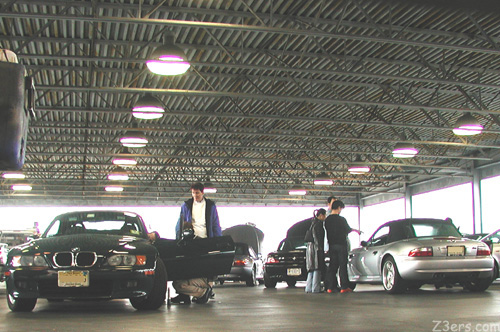 JonT
Preliminiary results are encouraging - Saffy's ride is still comfortable, One of the big changes is that, as designed, a Z3 will squat a little so that the rear end gets more traction. With the Stage 2, it doesn't do that.
I was a little concerned that the ride would end up being harsh, but instead, it's firm and more controlled, just what I wanted!
On the way home, I had to watch my speed because highway driving was so much smoother and I ended up going faster than I thought!