Pat and Ann
New Jersey
'98 2.8 Turquoise/beige/beige
| | |
| --- | --- |
| Rachel, Esmerelda's Mom | Than Z3HatZ |

What we had done: Dinan strut brace, supersprint install
JonT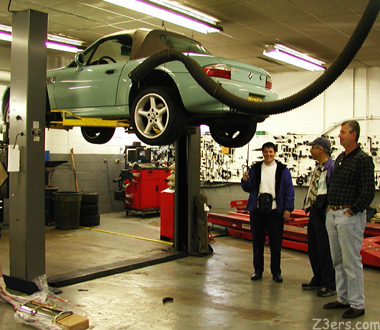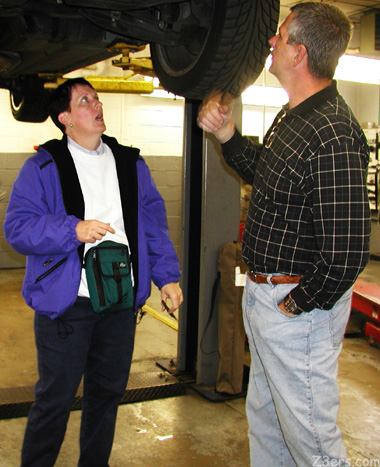 Pat, Stu and Ed are standing under Pat and Ann's car. Gee Pat, what's this sticking out of the underside of your car?
Than Z3HatZ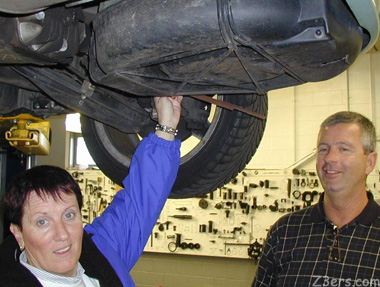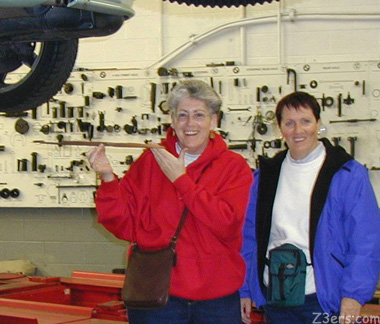 Ann displays the thorn pulled from her lion's paw.
Pat and Ann's Turquoise car was getting a Supersprint exhaust installed too. It's a credit to the techs at Daniels for being very meticulous in making sure the exhaust is mounted perfectly. I had a particular interest in this mod, since I've been considering getting a Supersprint exhaust for a while now.

Than Z3HatZ

Frank unwraps the new all stainless steel exhaust
JonT

Mattt IHZP (Indy)


Dave and Dee (Austin and Felicity)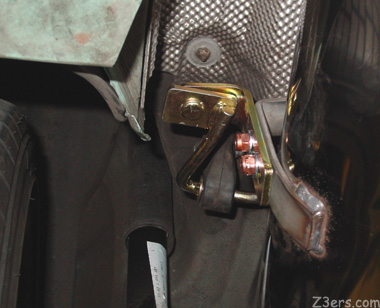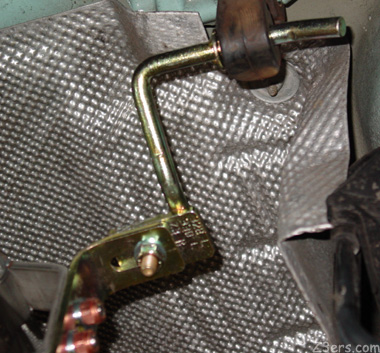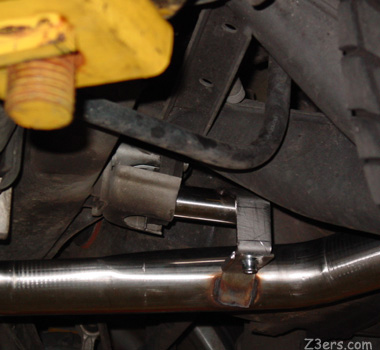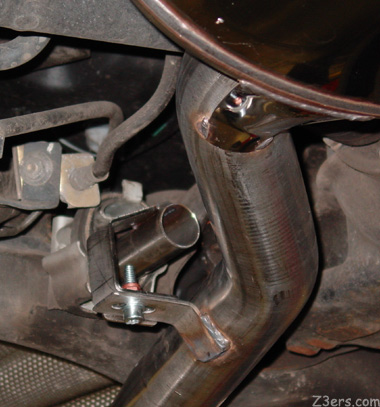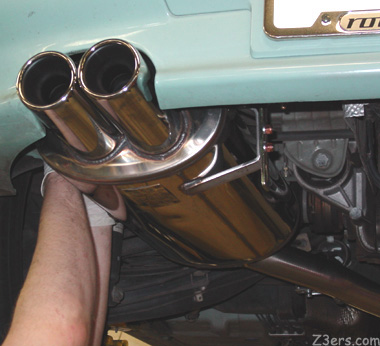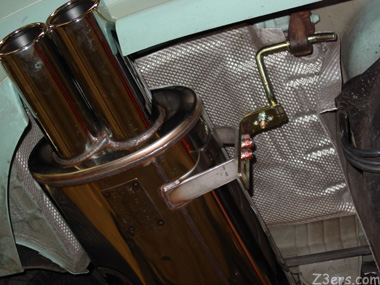 | | |
| --- | --- |
| Mattt IHZP (Indy) | Dave and Dee (Austin and Felicity) |

Mario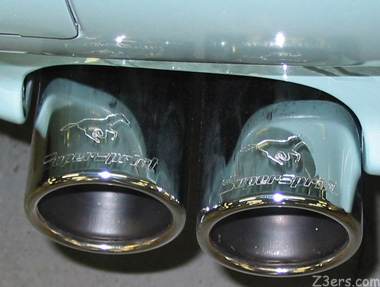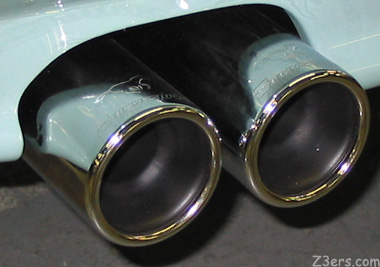 leather repair, paint repair, dents removed.
| | |
| --- | --- |
| Aloha Frank | JonT |
We just got in. Had a wonderful time thanks to you and our Z is back looking like it should. Everything was wonderful. Daniels once again made our day outstanding. The Supersprint DID NOT have a melt down on the way home.
We were so worried about the small variance but with all the extra attention to our concern,
Frank made sure it was done correctly the first time. Now all I have to do is replace the gasoline tank. I wonder if it comes in stainless? Just kidding.
| | |
| --- | --- |
| Rachel, Esmerelda's Mom | Jon T |