Camille the Dragon Slayer
3.0, Atlanta Blue, 2001Winston- Salem, North Carolina
Than Z3HatZ

Camille, our resident BMW Model, drove up from North Carolina, wearing her "I Survived the Dragon" t shirt.


Camille the Dragon Slayer

Fixit Day was awesome!
I made it back to NC listening to Rachel's rockin' CDs (especially "Dragon Stones") and resting my arm on the new LeatherZ door arm rest! I'm really happy with the footwell lights and the shine! My tech was Ian Maines, Daniels is wonderful.
All definitely worth the trip to meet everyone. Hope I can make it to a drive sometime soon.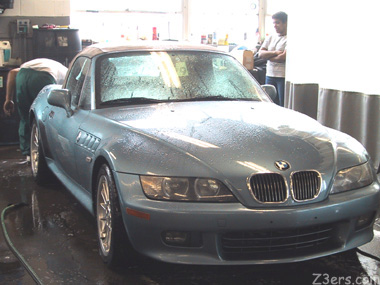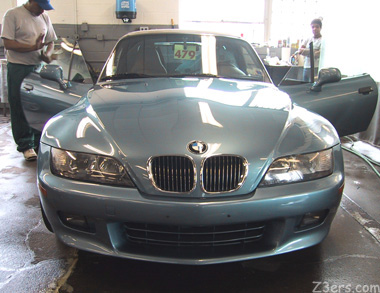 | | |
| --- | --- |
| Camille the Dragon Slayer | Dave and Dee, (Austin and Felicity) |

Jon T