Dave and Dee, (Austin and Felicity from 10 minutes from now)
1998 2.8 Arctic Silver
Than Z3HatZ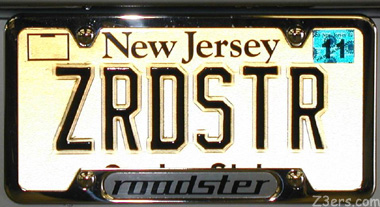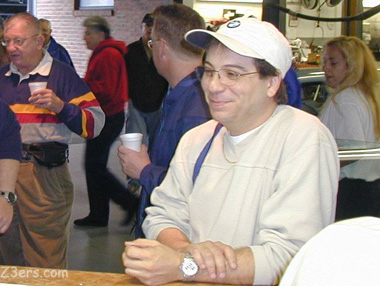 Rachel, Daniel's BMW, Web, Rob (my tech) and all the vendors My Wife & I would like to thank you all for a wonderful time at fixit day, for your hard work at organizing everything and your hospitality.
Daniel's BMW was fantastic. Who could ask for anything more? They made us feel welcome to be there and went far beyond any expectations we had. The techs and service people were friendly and went the extra mile to make sure we were happy with any work they did.
Dave and Dee, (Austin and Felicity)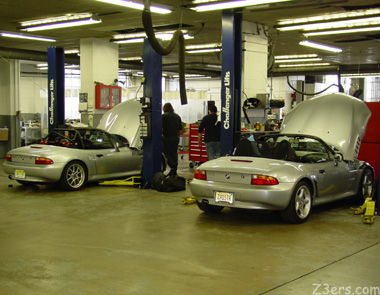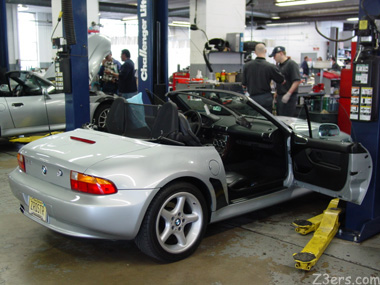 Rob installed my Footwell lights and my Valentine 1 radar detector hardwire.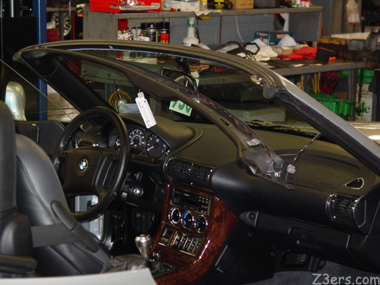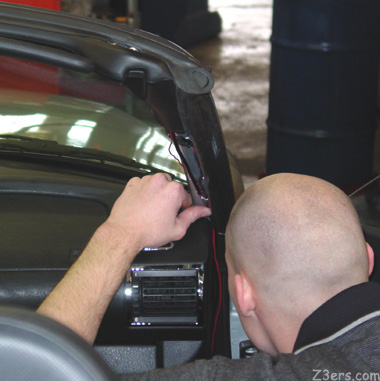 He took his time and was careful and meticulous. He treated my car like it was his.
He was clear and upfront in explaining everything during the install and explained how everything was hooked up for future reference when he was finished. EXCELLENT!!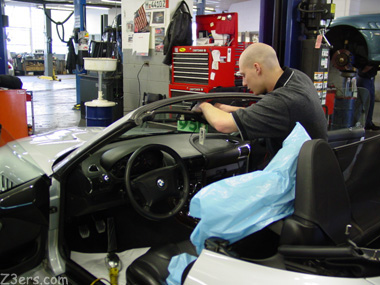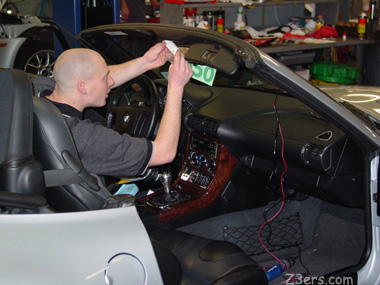 | | |
| --- | --- |
| Rachel, Esmerelda's Mom | Dave and Dee, (Austin and Felicity) |
What an experience it was to see all the enthusiasm and generosity for our beloved little cars, and help the Women and Children's Center at the same time. Now that's BMW Excellence!
Thank you,
David & Dee Rainear
1998 Arctic Silver
Z3 Roadster
Rachel, Esmerelda's Mom