TUXZDO
ZBud (TUXZDO)
Doylestown, PA 2001 2.5i Jet Black/White leather (no dents or bumper damage now!)
Rachel, Esmerelda's Mom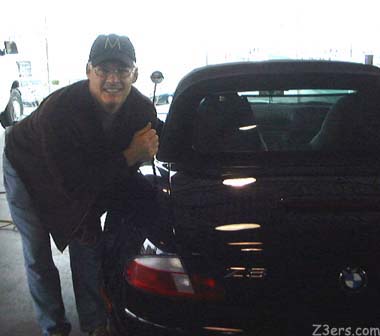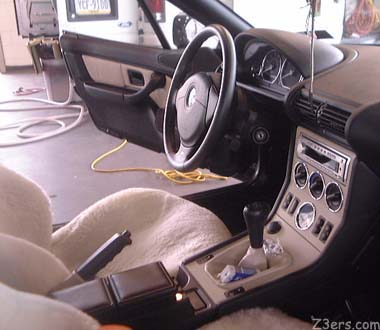 5 dents taken out by the Master Jammer Dent God, John from Automotive Dent Specialists
Dave Blue Highways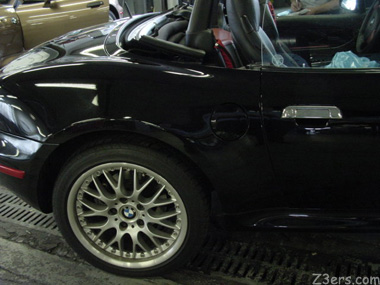 Jon T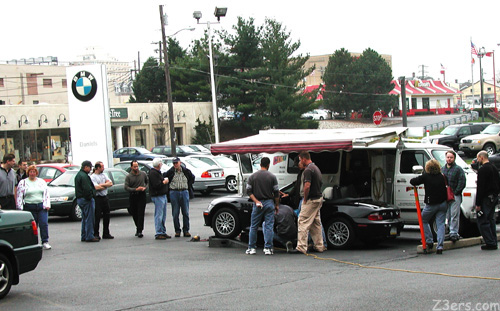 Front spoiler mended.
Front and back spoiler/bumper cover painted

| | |
| --- | --- |
| Dave Blue Highways | ZBud (TUXZDO) |
| Mario | Dave Blue Highways |
| ZBud (TUXZDO) | Aloha Frank |
Colors On Parade RULE. John Struss is the MAN
ZBud (TUXZDO)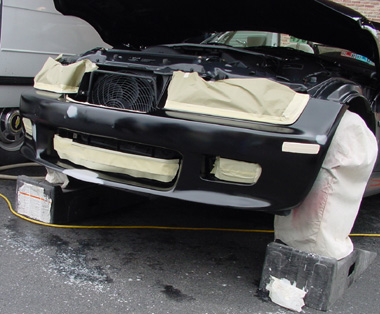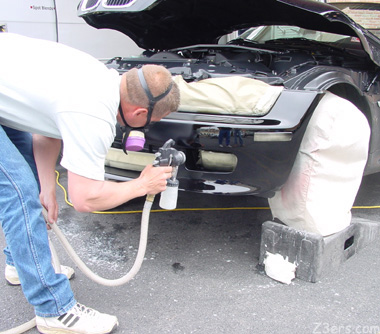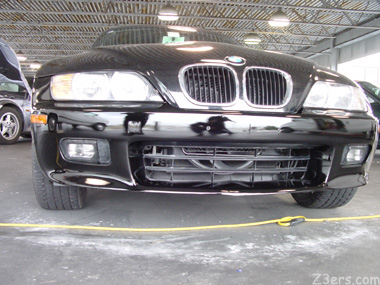 | | |
| --- | --- |
| Dave Blue Highways | ZBud (TUXZDO) |
ZBud (TUXZDO)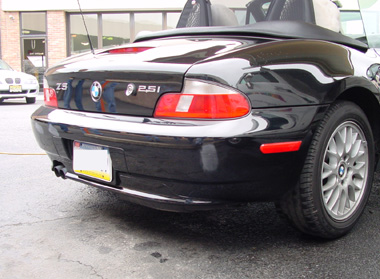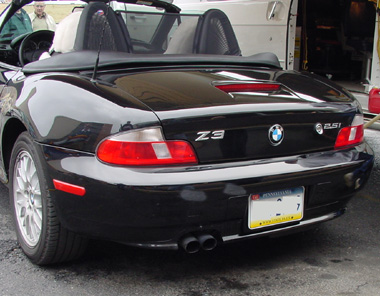 My Daniels tech was Rudy Neher.
Dinan Software -- yeah baby. Probably the best modification I have done.
Bought some part goodies:
front mud flaps, exhaust tips, license plate frame.
What a pleasure it was to be at a BMW dealership and treated like a king...given the straight scoop. What a wonderful experience to spend a whole day gloating over Z3s. I had a wonderful time and look forward to HC even more.
Hopefully I will have my vanity plate by then and it will read:
TUXZDO
Thanks a million! I'm already looking forward to next year's Fixit-Day....
hummm, what do I want to have done?
Hmmmm, let's have another look at that White Leather interior please Bud.... I have never seen that before!

| | |
| --- | --- |
| Mario | Rachel, Esmerelda's Mom |