Lisa ZNDRLA
2000 2.3 Siena Red Roadster

Rachel, Esmerelda's Mom


Rachel, Esmerelda's Mom

Lisa and her Aunt Penny
in front of the Third Street Alliance
Women and Children's Shelter.
Both are long time volunteers.
I had an oil change and repair work done on my rear window
Rachel, Esmerelda's Mom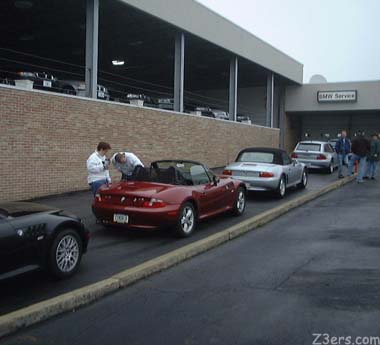 Lisa and Yvette have found nail polish that matches their car colors. Lisa even found Boston Green nail polish to match my car but I won't wear green nail polish. So Lisa had her nails done in Boston Green for Emmy on her right hand and Siena Red on her left, she's so nice!
Nail polish for Siena Red was "Russian To Party" by OPI Nail polish for Boston Green (which was close but not quite it) was a Maybelline Express Finish color but I don't remember the name - I can't find the bottle. :(
Rachel, Esmerelda's Mom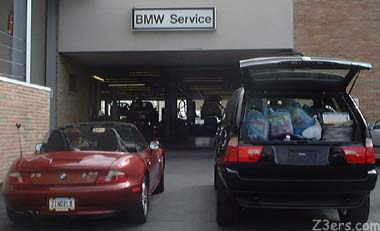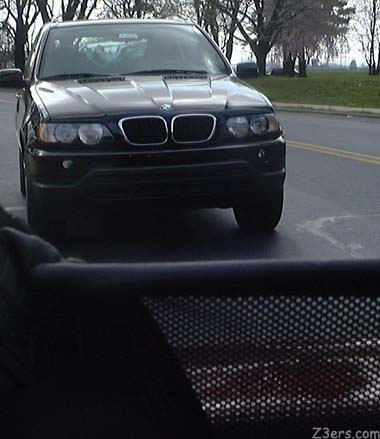 On Monday, Lisa came back to Daniels to lead the X5 to the shelter. Ah yes, our BMWs have arrived like Santa Claus and his reindeer bringing gifts of love and health and hope and caring.