WatkinZ Glen
As usual, most of the pics are JonT's.
Thank you JonT!
My best friend in NYC - who never had a driver's license in his life and doesn't even like to ride in a car- got all excited when I told him I was going to Watkins Glen. "Now THAT is something I would like to read about" he said, as I nearly dropped my fork.
Not what I expected at all. And so there I was, off to Watkins Glen. I dragged JonT along with me and it's a good thing I did.
Watkins Glen turns out to be not actually so far as I thought, and only 3 hours from Allentown, Pennysylvania. My favorite BMW dealership is in Allentown, and I have suddenly a whole bunch of stuff to repair in my little glory-mobile, as well as a pretty extravagant expenditure.
More on that later.
Much more on that later, like Friday or Saturday of this week.
Back on the road to Watkins Glen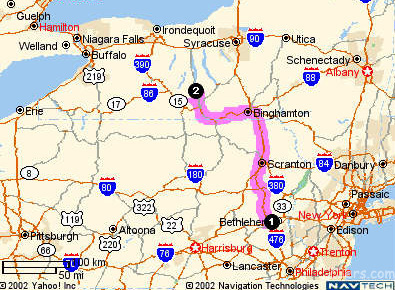 Bless my Traffic Pro. It had the hotel and the restaurant we were going to already programmed so we could sit back and relax and enjoy the ride into the hinterlands.