A week later is today. I bought some spare parts, those little black tabs that hold the grey padding up on the back of the trunk, since I knew I had pretty much stripped them. OK, I admit, I bought a new piece of grey padding because I knew that Gil was going to drill holes through the existing grey padding and I wanted to have a back up piece. We didn't end up using it, I will just keep it.
So now it's a week later and Gil is rewiring and resoldering the whole harness because he needs more length to place it on the trunk wall and besides, there are more jokes in the wiring that aren't funny.
He's working so fast and so effortlessly I nearly missed seeing him squirt the 8 dots of black silicone on the back of a piece of wood and press it to Emmy's trunk wall.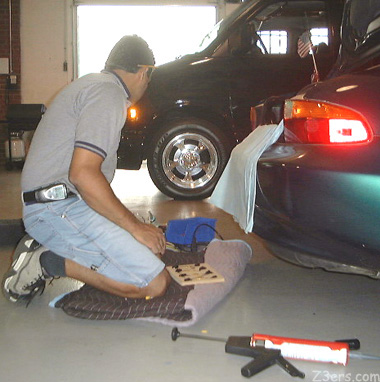 Alleeeey- oop and voilö. Amp on the wall. Out of the way. Cooler. Trunk light shining brightly. Plenty of room for the trunk liner. Everything wired and soldered correctly (did I mention the channels were previously reversed?)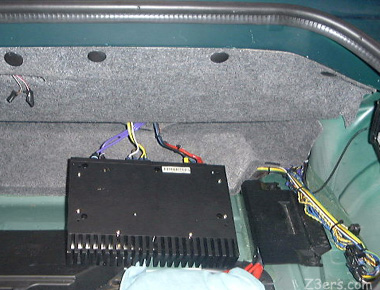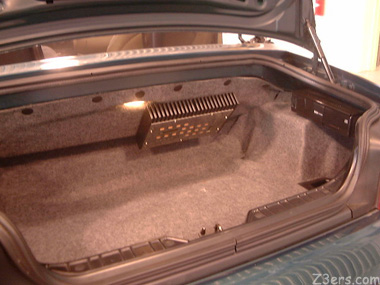 My trunk liner fits back in perfectly.