Emmy sits among supercharged SUVs of sport and movie stars. What I saw inside those behemoths will give me nightmares for a month. Let's go see that BMW.... :)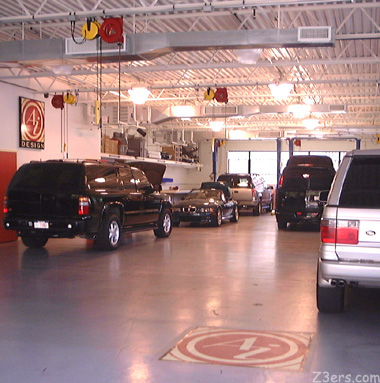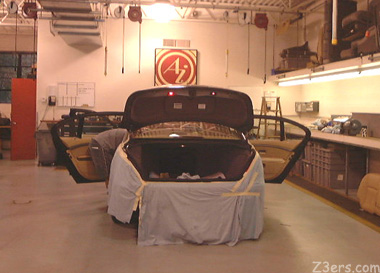 How's the 7 series doing a week later....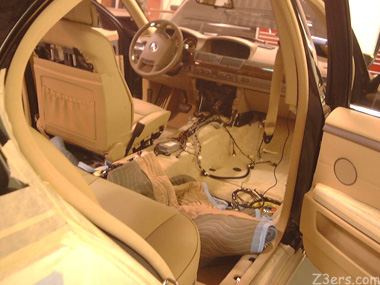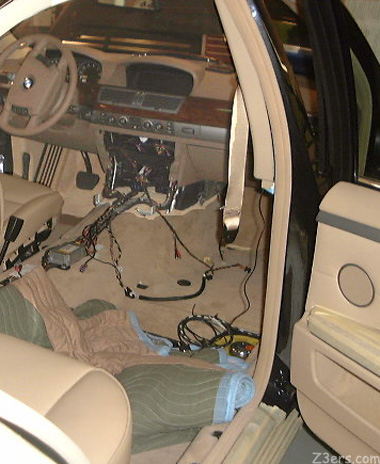 Here's a Before and After of the rear seats...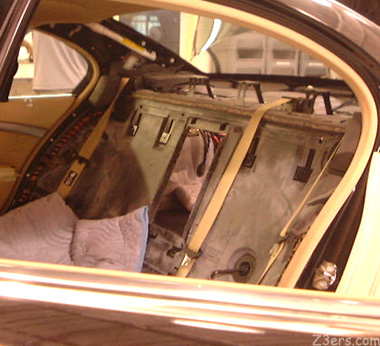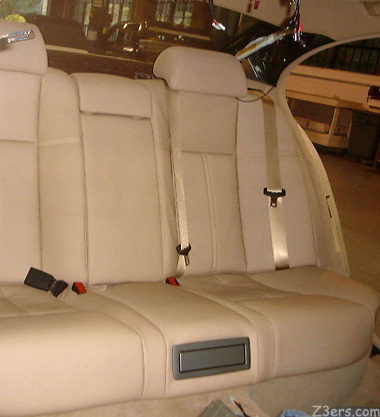 I think they said that both of the front seats will have TVs built in the back. I didn't dare look at the list of what they were doing to that car, it was half as long as the car itself.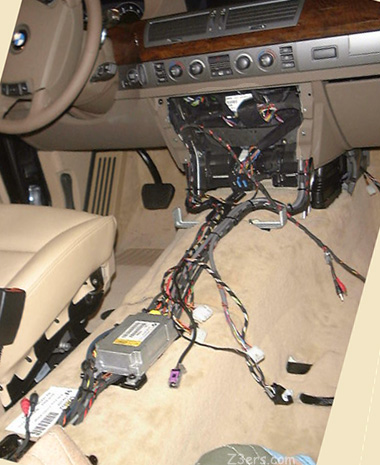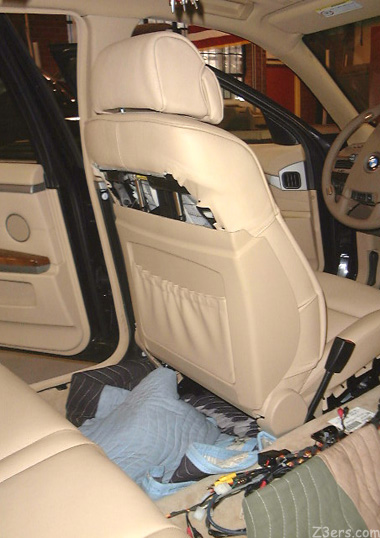 6
Gods of Stereo
Part 1 Stereo Nightmares and Dreams~~ Part 2 AI Design, Automotive Intellect~~ Part 3 Custom Subs and Consoles~~
Part 4 Solder not Shaved~~ Part 5 Trunk Wall Mount Amp~~
Part 6 Stripped 7 Series~~ Part 7 Matt's Porsche~~
Part 8 V1 Mirrors, Notes~~
~*~
Kickpanel Removal for Blondes
~*~
Part 9 Passenger side~~ Part 10 Driver's side~~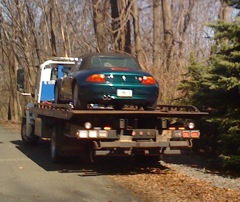 Esmerelda's Pages ~ Z3ers.com Esmerelda's Home Page