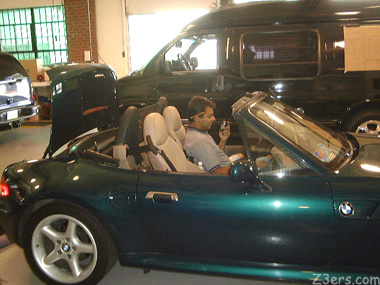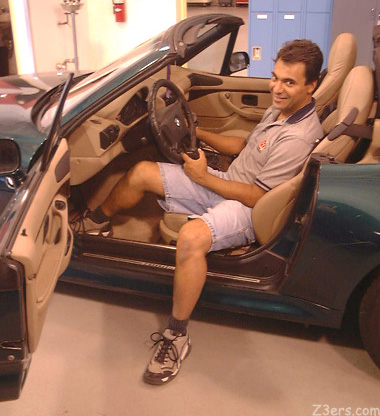 Ruh roh Scooby Doo, Gil says we have another problem. Now that we can hear both channels, one of the speakers has a blown tweeter. I dunno. He shows me how it's not working right. There isn't enough time left for Gil to do it for me, so I will ask JonT to show me how to replace a speaker. Gil has solved all the major issues- ones that no one else would- in the least amount of time with the best work and the whole place has blown my mind. I am busy dreaming of all the things we could do to my car now, but someday in the future. Like... uh... Downing Atlanta Supercharger... hmmmm. When will they one for my car? Now I don't have to drive to Atlanta to have it installed.
I have a couple thousand miles to run to Homecoming and back, and thanks to the Gods of Stereo stuff, I will hear both channels, and my amp will be in the best possible location, workin cooler and finer than ever.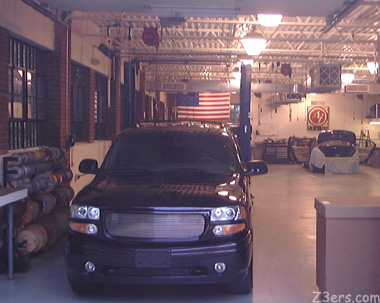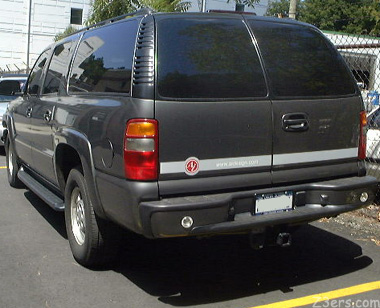 Now whenever I see that red round AI Design logo, I will think twice about the car it's on. These folks are so unpretentious, even though they regularly work with Ferraris and the kind of people I only read about in The NY Post- and even though their cars are usually worked on for months before they ever see the road, they let me have one of their logo badges for Emmy. Now for the bad news. Fixing car stereos is not their work. They got into this for me I think because of my desperate circumstances and their kindness. Really, to have these people work on your car you have to go to them in the beginning, and do a real job. A girl can dream, and dream I shall.
(There are more notes but that is all I could spill out in 5 hours of writing and photo editing. I will add more when I remember them.

Notes:
I bought a set of Boston Acoustics RX57 5.25 speakers to replace my broken one, it turns out i could have ordered just one. Nice they had in stock the same speakers I bought two years ago. JonT says he will help me install them tomorrow....
(Thanks Jon!)
Check out the AI Design web site at www.aidesign.com it's also pretty fabulous.
Thanks to the nice smart folks at Bimmerfest.com Forums I found out there is another place to get the V1 etched into the mirror, they even have a version where the V1 can not be seen in the mirror unless it's on. (Hello Virginia! ;D). See www.apexcone.com. There are also some issues about losing laser reception, but AI Design had worked that out. There is also a question about what happens if the troopers use a detector-detector and find this set up in your car...
Matt had one of the first Z3s, a 96 1.9 that he adored and upgraded the stereo and drove to Arizona and back. At 6'2" it was the best fitting Z3 for him ever. He has offered to dig out the photos and notes on the stereo upgrade he did and share them with me to write up. Stay tuned.
Matt mentioned that he felt the very best place for a subwoofer in our cars is under the passenger footwell.
Try to think of something we can do with AI Design for Fixit Day or a special AI Design, there's footwell lights, V1 hardwires, the V1 mirrors, Stereo installs... stretch your imagination and let's see what happens
If I hadn't invited the Boxsters to the Adirondacks Run, I would still be waiting to see that blasted shop in Lansdale. Something to think about.
THANK YOU ROBSTER!

Everything these people do is just the BEST. I was so lucky to have them help me out. THANK YOU AI Design!!!!!!
Oh and you should have heard the surprise in the voice at the stereo shop in Lansdale when I called to politely cancel the appointment...."What? You want to cancel?" Yeah, with a week to spare.