On the driver's side, first you have to remove the hood release latch. Again a flat head screwdriver will release the screw that holds the latch to the wall.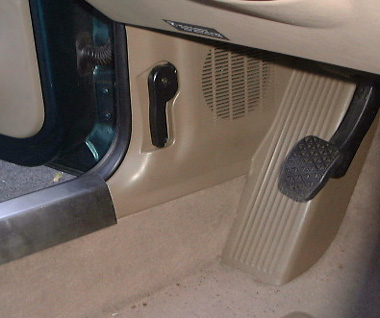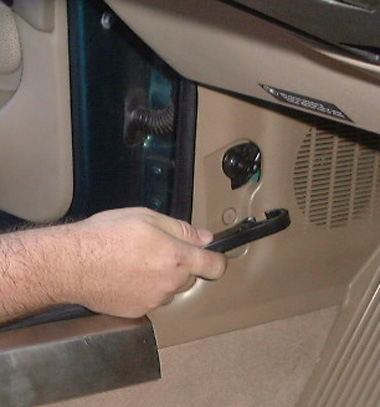 Be careful to lift the kick panel away from the hood release before you start tugging on it.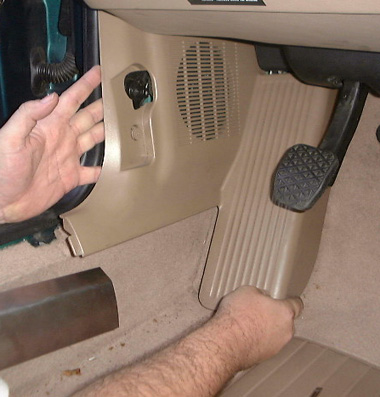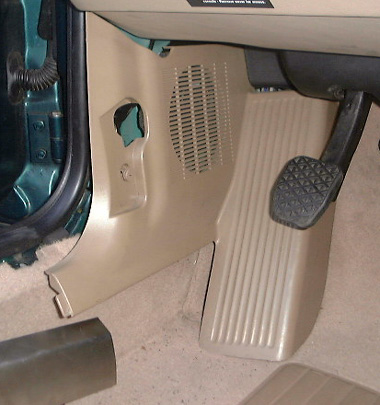 There is a catch over the top of the dead pedal that makes it even more difficult. A combination of holding the black plastic piece under the dash in place, while trying to unhook the catch from behind works if you pray. Unfortunately I noticed a fine crack in my dead pedal after yanking it out.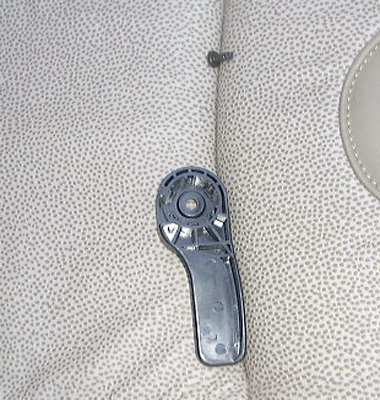 My exposed Boston Acoustics RX57 5.25 Speakers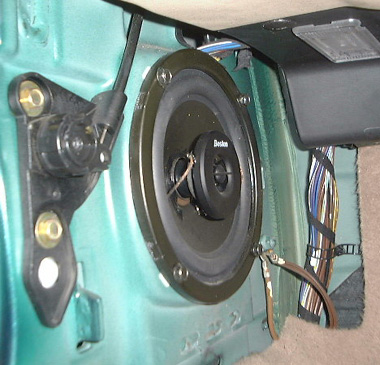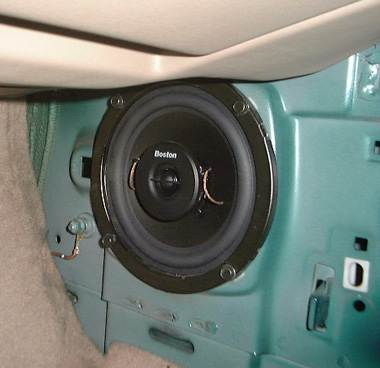 All I had to do was remove the nuts with a wrench, I don't know what stock speakers require. Speaker connections are another story!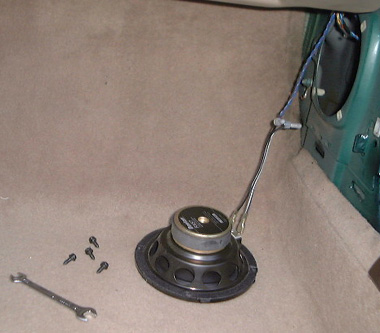 10
Gods of Stereo
Part 1 Stereo Nightmares and Dreams~~ Part 2 AI Design, Automotive Intellect~~ Part 3 Custom Subs and Consoles~~
Part 4 Solder not Shaved~~ Part 5 Trunk Wall Mount Amp~~
Part 6 Stripped 7 Series~~ Part 7 Matt's Porsche~~
Part 8 V1 Mirrors, Notes~~
~*~
Kickpanel Removal for Blondes
~*~
Part 9 Passenger side~~ Part 10 Driver's side~~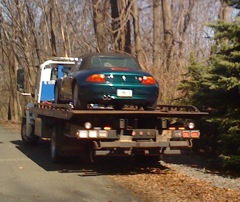 Esmerelda's Pages ~ Z3ers.com Esmerelda's Home Page