I have to go back to remember which people there were remembering, I think it was the people on flight 93.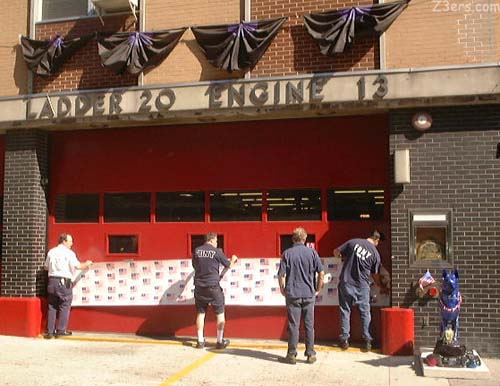 They were trying to find a way to mount it on the garage door on a windy day. Not easy.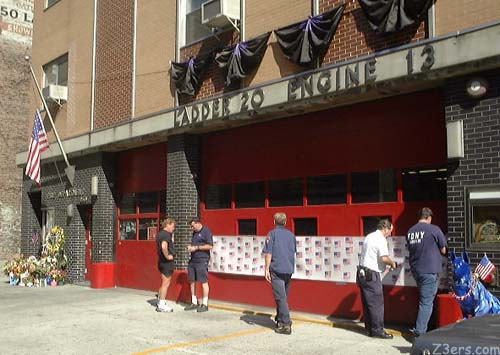 On the right you can see one of the plaster dogs donated to honor the rescue dogs, on the left a pile of flowers and gifts to honor the fallen Ladder 20 people.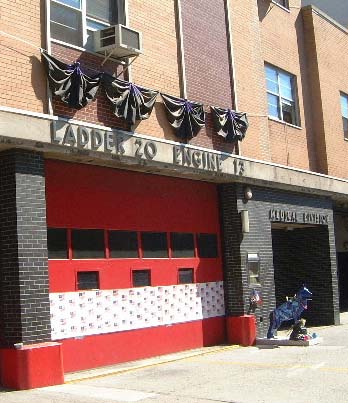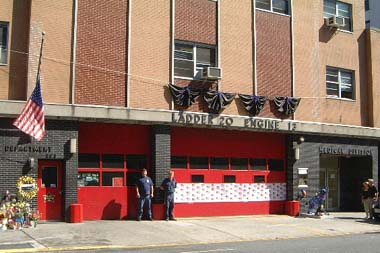 Just so you know that they really appreciate the efforts of people who send them these beautiful expressions of love and remembrance.
It counts. It helps. It lets them know people remember them.